NFSMW: Upscaled HUD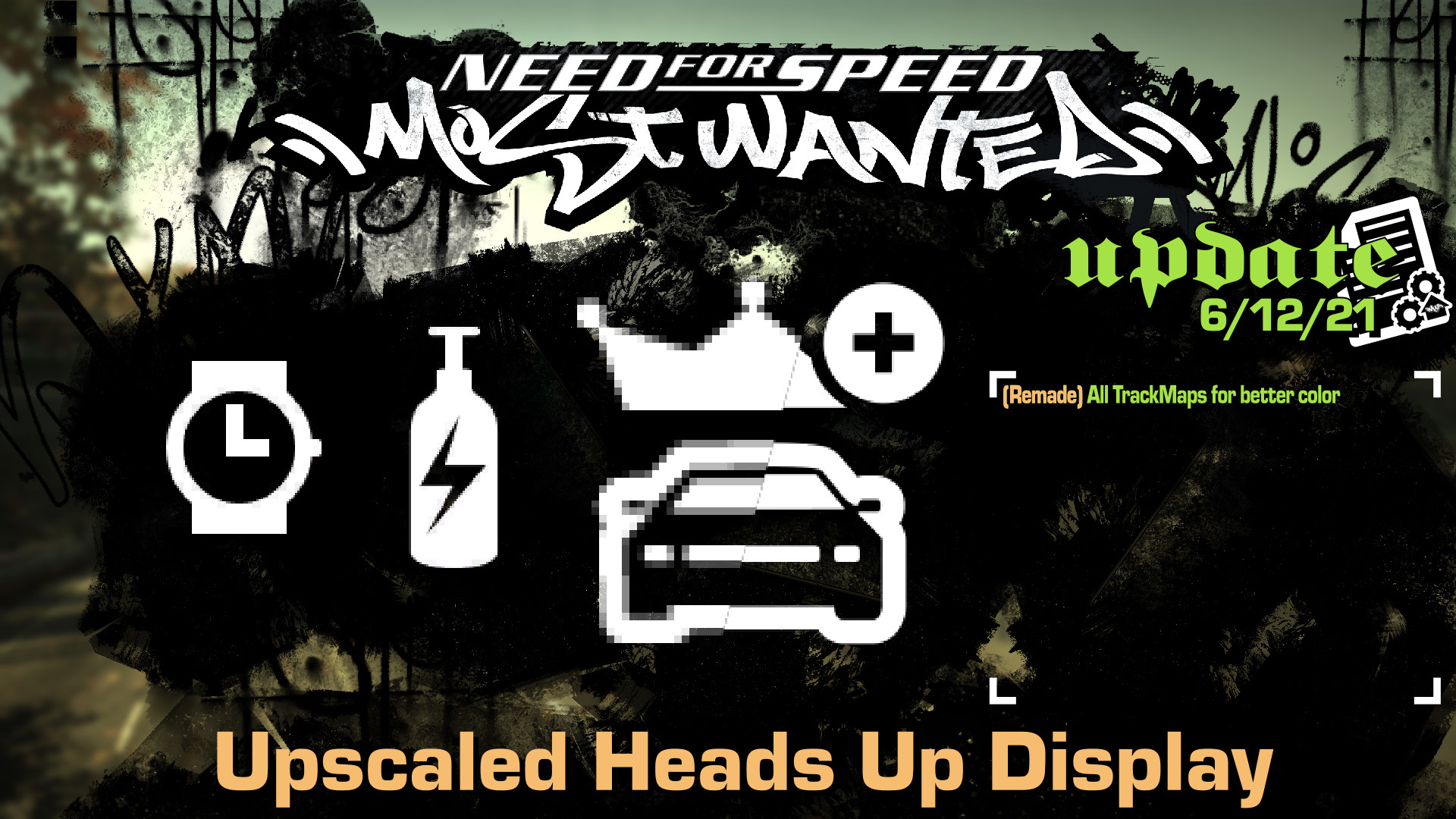 ---
BINARY INSTALLATION WARNING
---

IF YOU PLAN TO USE THIS WITH XBOX360 STUFF INSTALL THIS UI MOD FIRST, AND THEN XBOX360 STUFF SECOND.

Update 6/12/2021
---
Redrawn ALL TrackMaps again. This will minimize the amount of green/purple caused by DXT compression and will give them the grey-scale backgrounds they were intended to have.

Description
---

UHUD is a recreating of NFSMW 2005's UI from scratch using mostly vector materials, with original texture proportions to help keep the same look.
Images/Textures with photographic-like details are most likely AI upscaled otherwise.

I have a few examples down below.

And thank you for your attention.


Examples
---
Note: Depending on your game resolution, your results may vary.
---
Comments
---