NFSMW: Upscaled HUD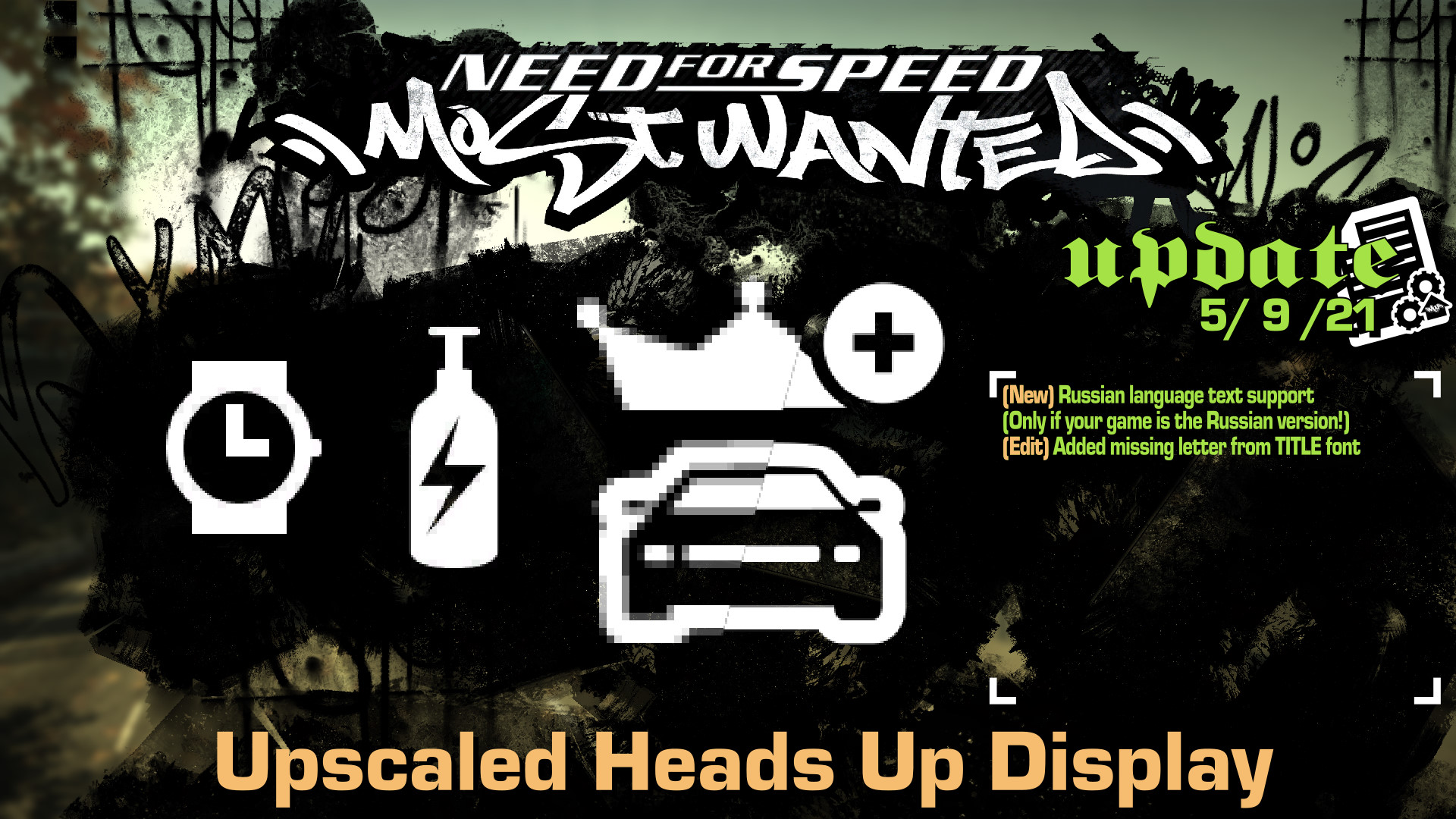 ---
BINARY INSTALLATION WARNING
---

IF YOU PLAN TO USE THIS WITH XBOX360 STUFF INSTALL THIS UI MOD FIRST, AND THEN XBOX360 STUFF SECOND.

Update 5/9/2021
---
Russian language support (Only if your game comes in Russian, it won't magically change it to Russian or vice verca. Just be warned.)

Added a letter missing in English TITLE font.

Description
---

UHUD is a recreating of NFSMW 2005's UI from scratch using mostly vector materials, with original texture proportions to help keep the same look.
This is a passion project of mine since I finally bought this game for PC (A step up from playing NFSMW on Dolphin) and was really excited about the modding community for this game.

I have a few examples down below.

And thank you for your attention.


Examples
---
---
Comments
---