NFS Carbon New EATrax Soundtracks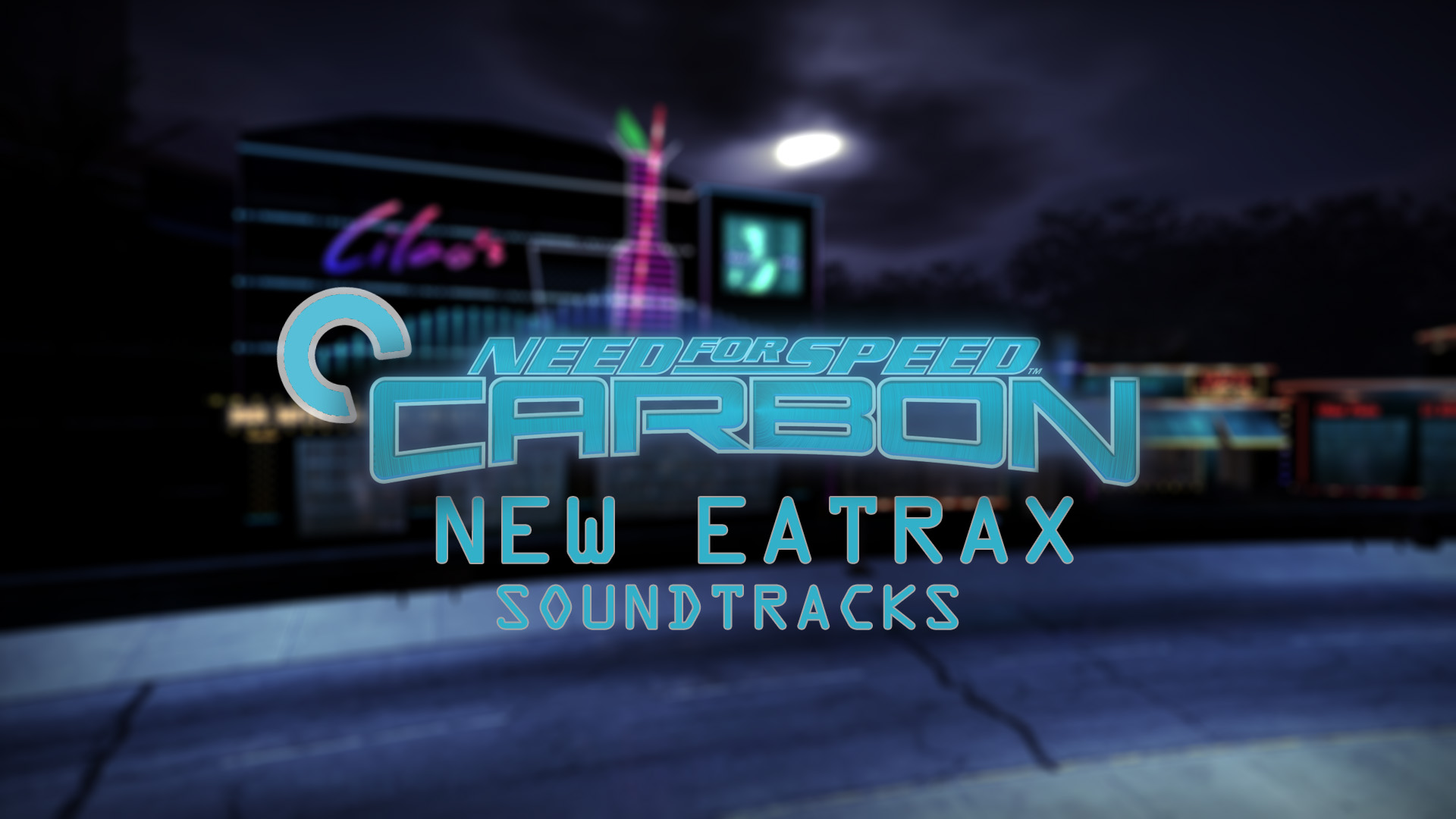 ---
NEW EATRAX SOUNDTRACKS
---

After spending a lot of time researching the mus and mpf files, I've figured somewhat of an "efficient" yet limited method to modify the mus files and the results are extraordinary. Every single licensed music track is now replaced without damaging any of the menu music.

Recommended to use with NFSC - More EA TRAX in Races


SOUNDTRACK LIST
---

ELECTRO (TUNER):
Little Big - I'm OK
The Killers - The Man (Jacques Lu Cont Remix)
Oliver Heldens & Throttle - Waiting (Radio Edit)
Leslie Parrish - Remember Me
Leslie Parrish - Save Me
Netta - Toy (Dj Rocky Remix)
Bee Gees - Stayin' Alive (Remix)
Go 2 - Don't Turn It Off (Energize Extended Mix)
Galantis MAX - Satisfied (Original Mix)
Fischerspooner - TopBrazil (Benny Benassi vs. Constantin and MazZz Extended Mix)

RAP (EXOTIC):
Flo Rida feat. Sage The Gemini - GDFR (DJ Noodles Remix)
Big Freedia - Rent
Sevyn Streeter - How Bad Do You Want It (Oh Yeah)
Clement Marfo and the Frontline - Champion
DMX - X Gon' Give It To Ya
Crown, The M.O.B - Love My People
Bassnectar - Now Ft. Rye Rye
Earl St. Clair - Bad Love
Coolio - Gangsta's Paradise
RUN DMC - It's Tricky
Dillon Francis, DJ Snake - Get Low

ROCK (MUSCLE):
La Chinga - Right On
Thousand Foot Krutch - Courtesy Call
ACDC - Thunderstruck
Scorpions - Rock You Like a Hurricane
Skillet - The Resistance
From Ashes To New - Broken
Dorothy - Down To The Bottom
Disturbed - The Vengeful One
Kenny Loggins - Danger Zone




DISCLAIMER:
All Rights Reserved by the Artists and Remixers, No copyright infringement intended.
All of the musics are copyright of the fellow artists and/or their respective owners.
Under Section 107 of the Copyright Act 1976, allowance is made for "fair use"
for purposes such as criticism, comment, news reporting, teaching, scholarship, and research.
Fair use is a use permitted by copyright statute that might otherwise be infringing.
Non-profit, educational or personal use tips the balance in favor of fair use.



---
Comments
---
Uploaded at: June 21, 2019 @ 15:14