More Traffic Cars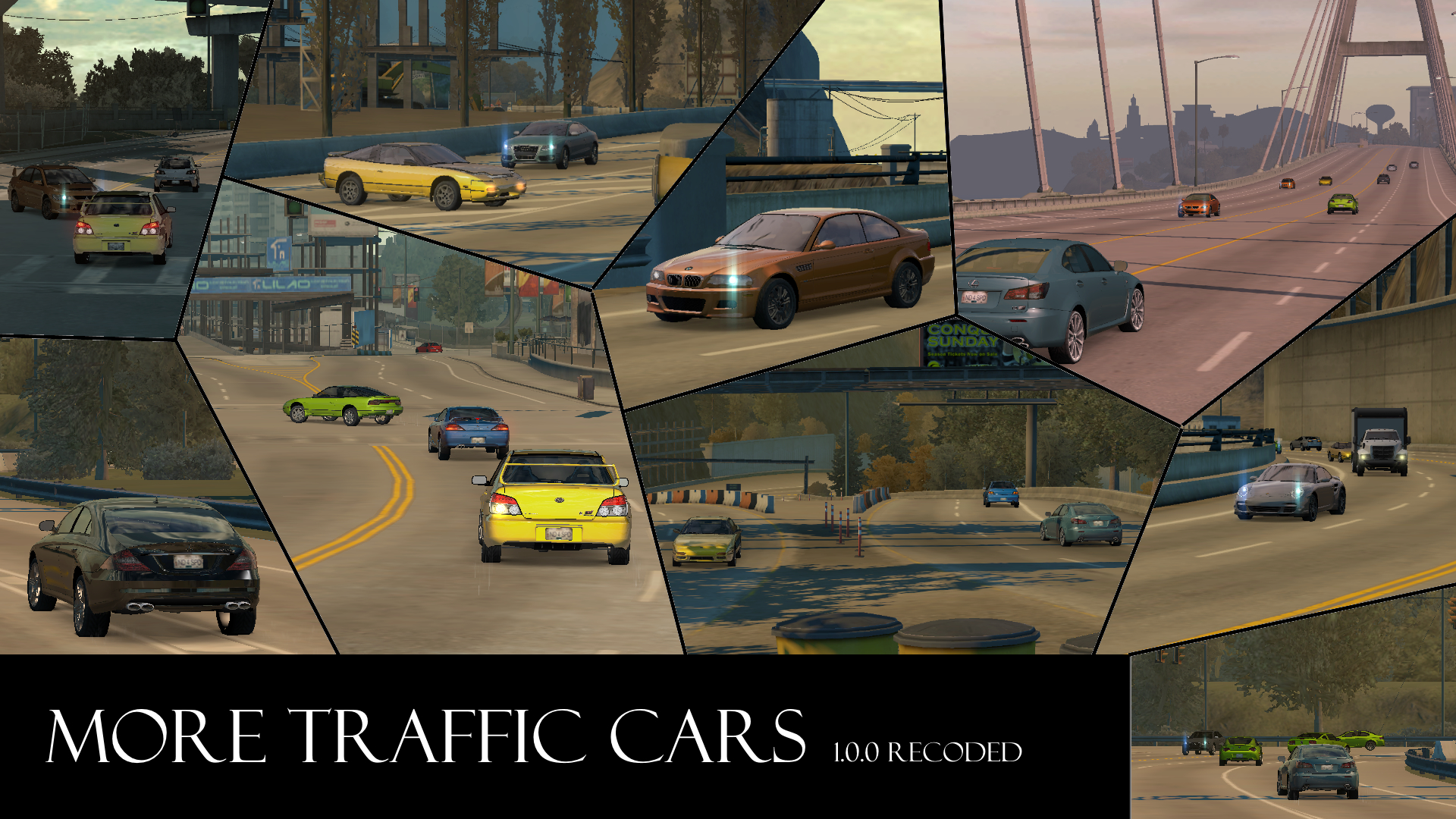 ---
The aim of this mod is improving the cars spawning in traffic. It currently supports most of the racer
cars, including some extras, and is highly customizable. You can optionally download some racer car
models with signals from here (it's still in beta and only 12 cars are supported; also, some textures bugged while converting).
Good news: it works for an existing savegame !
Issues
- I didn't found why, the mod works strangely : sometimes the cars won't spawn, or after race
spawning cars will change and standard traffic sometimes spawns, even if you've disabled it.
- Note that modifying your cars sets in VltEd AFTER launching the game one time won'twork
accurately. The only way to fix it is by deactivating the mod, launching the game, stopping it, then re -
editing the cars sets.

If you want to re-modify the spawning cars, you don't need to run the first modscript, you'll only
have to regenerate the second one using Excel.
Still no proper uninstall, only a deactivator (but you can uninstall using "restore backups", even if the
rests from previous versions shouldn't cause problems).

--- Other mods ---
- More cars in FrontEnd
- Heat Mod
- Inside Cameras (project, not released yet, check my Discord for news on it)

--- Contact ---
Having another issue ? Wanting to know about future releases ?
Open Discord and join this server, or you can either search me on NFSMods.xyz server and send me a
PM.
---
Comments
---
LegSolo (June 29, 2019 @ 11:44)
any car can be spawned in traffic and in any color as ive alerady done it, just make nwe presets if u have to to make stock for traffic :v
NI240SX (June 29, 2019 @ 09:57)
Saw a Camaro on the highway, after dispawn of 240SX