Contrast Adaptive Sharpening - Restore details lost due to TAA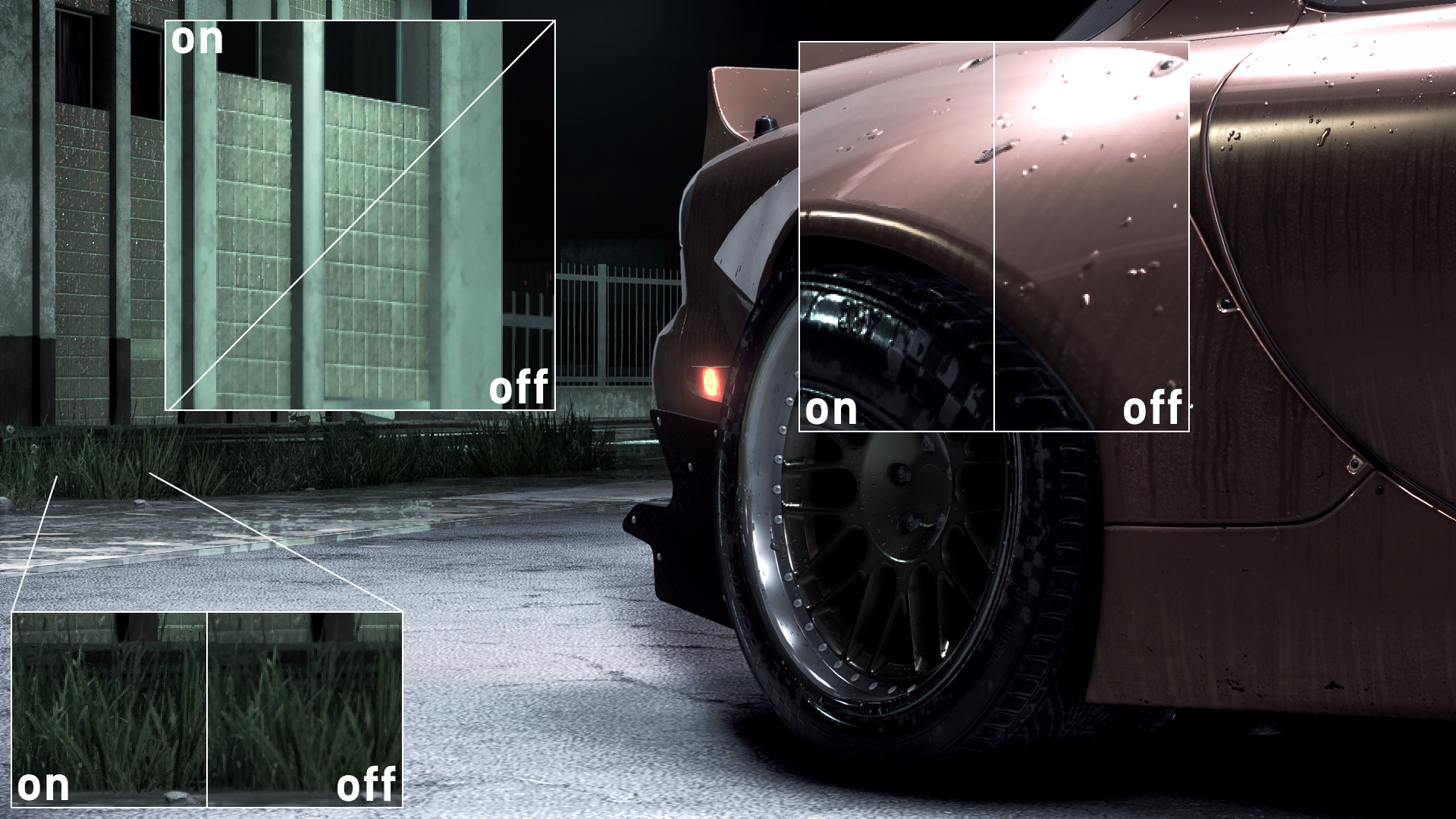 ---
Adds a port of AMD's FidelityFX Contrast Adaptive Sharpening to fix some issues caused by the game's temporal anti aliasing.

Vanilla TAA makes the game look blury. This Reshade preset won't fix it entirely, but it will restore some details to the scene such as distant buildings's texture details or water drops on cars.
You can set up the filter's strength in Reshade's settings. I've set it to 0.3, but you are free to change it.
Mind that screenshots taken with the game's photo mode and screenshot function won't be affected by this shader.

To install, extract the archive to the game's root folder.

For additional comparison photos and more details about the Reshade preset as well as FidelityFX CAS, click here.
---
Comments
---
No comments, be the first one to leave a comment!
Uploaded at: July 19, 2019 @ 14:51