2019 Apollo Intensa Emozione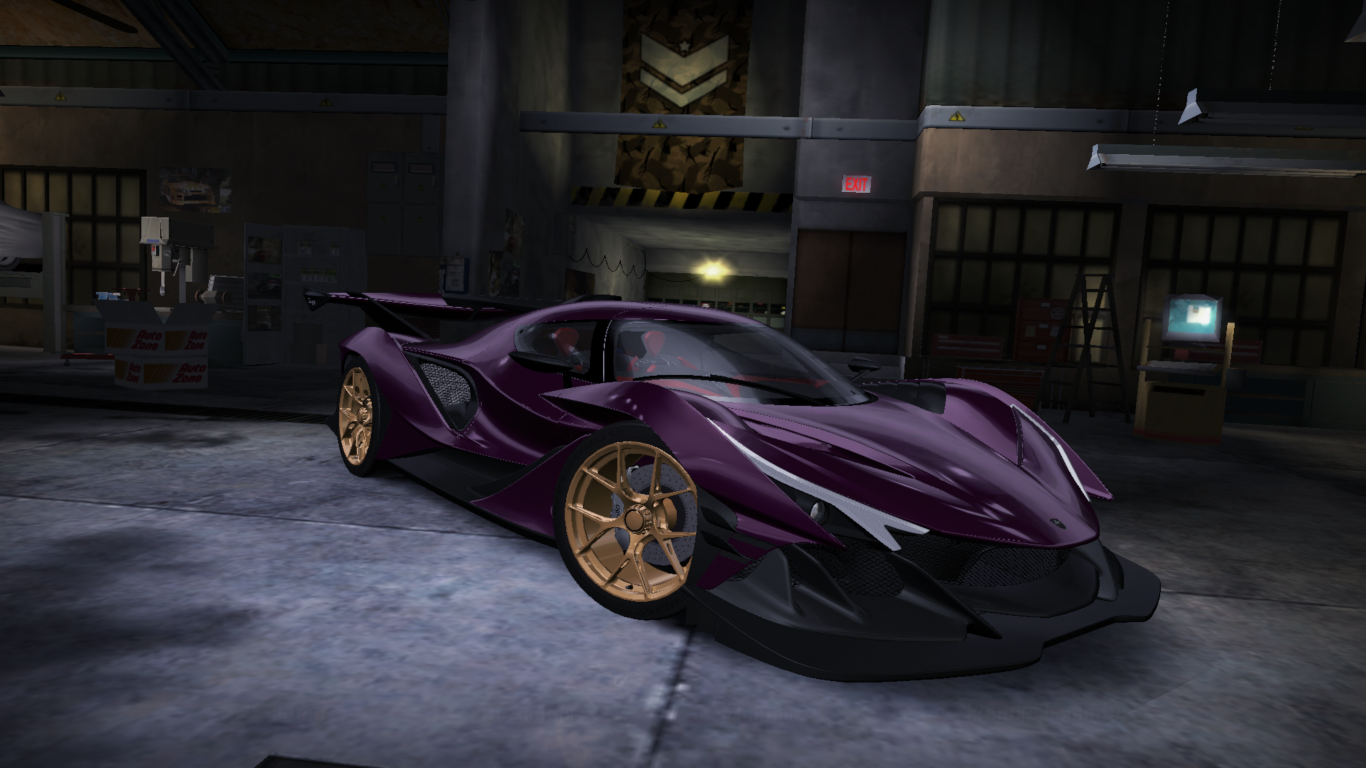 ---
Infos:
- 2019 Apollo Intensa Emozione
- Replace Pagani Zonda F or Addons
- Converted From CSR Racing 2

Features:
- Working Brakelights Texture
- Proper Secondary Logo
- Proper Manufacturer Logo
- Lods Parts
- New Performance
- New Caliper, Undercarriage Textures
- Uninstall Archive

Customization:
- BodyKits
- Front Bumper
- Rims
- Performance
- Paint
- Rim Paint
- Window Tint
- Ride Height

Note:
- Increased Quality Of Interior Seams
- Only The Transmission And NOS Is Upgradable
- Apollo Use The Default NFS Carbon Driver
- Apollo Use The Default Damage Textures
- I Thought For A Long Time If I Use Some New Textures For Damages And The Driver And Finally I Decided To Use The Default One.
- Tutorials Are Include In Archives
- IF YOU USE ADDON VERSION DO NOT FORGOT TO CREATE A NEW SAVE !!!

Credits:
nfsu360: NFSC ModTools, Texture Compiler, NFS-VltEd 4.2
Oleg Melashenko: Zmodeler 2.2.6
Ton Roosendaal: Blender 3d 2.78a
[G4M]Famous-_-Ademo aka Saikou: Converting And Editing For NFS Carbon.

Glory For Modding.
---
Comments
---
No comments, be the first one to leave a comment!
Uploaded at: September 04, 2019 @ 16:57