Need For Speed Most Wanted E3 Police Livery (Black and White)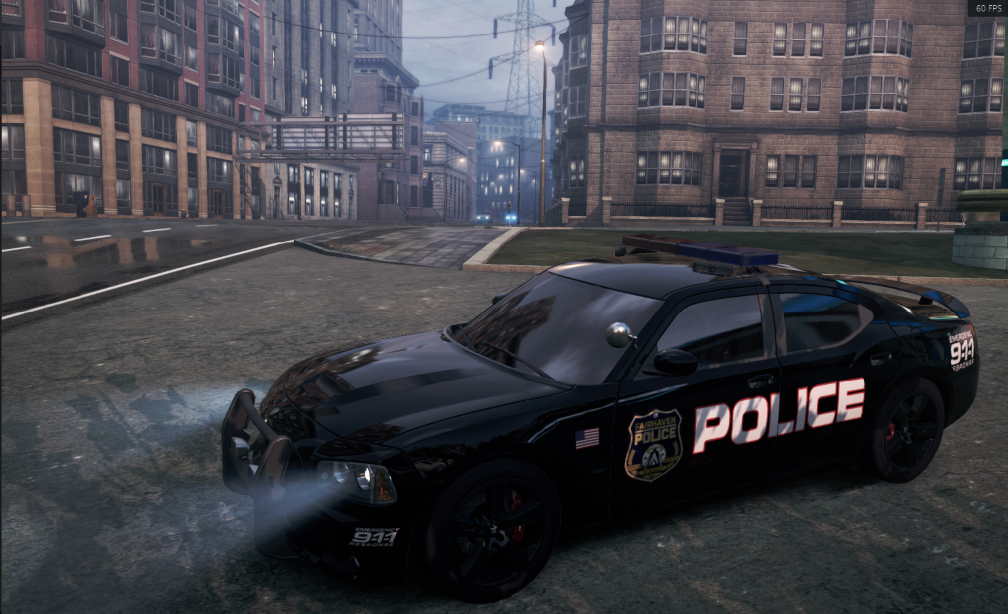 ---
Black And White Fairhaven Livery
---

This is sorta like a revisioned version of the original texture I made, and I prefer it more. The 9-1-1 and Fairhaven logos were extracted directly from the E3 build.


Installation
---

Instructions on how to install my mod

Go to MW vehicles directory

Drag and drop file

Launch game

Screenshots
---
This also includes the old mw plate as you can see
Do not reupload without my permission
---
Comments
---
KLEIN478 (December 23, 2019 @ 12:13)
E3 Hud when?
Yorpie (October 24, 2019 @ 11:19)
The logos got extracted from the E3 build? I've seen someone add the cut vehicles to the game, so I wonder if someone with modelling skills could also pôrt the actual black and white cop cars to the final game.
Your textures do look really nice though, that Corvette especially is spot on.
Uploaded at: October 12, 2019 @ 00:11