NFS Carbon All Performance Upgrades Unlocked From Start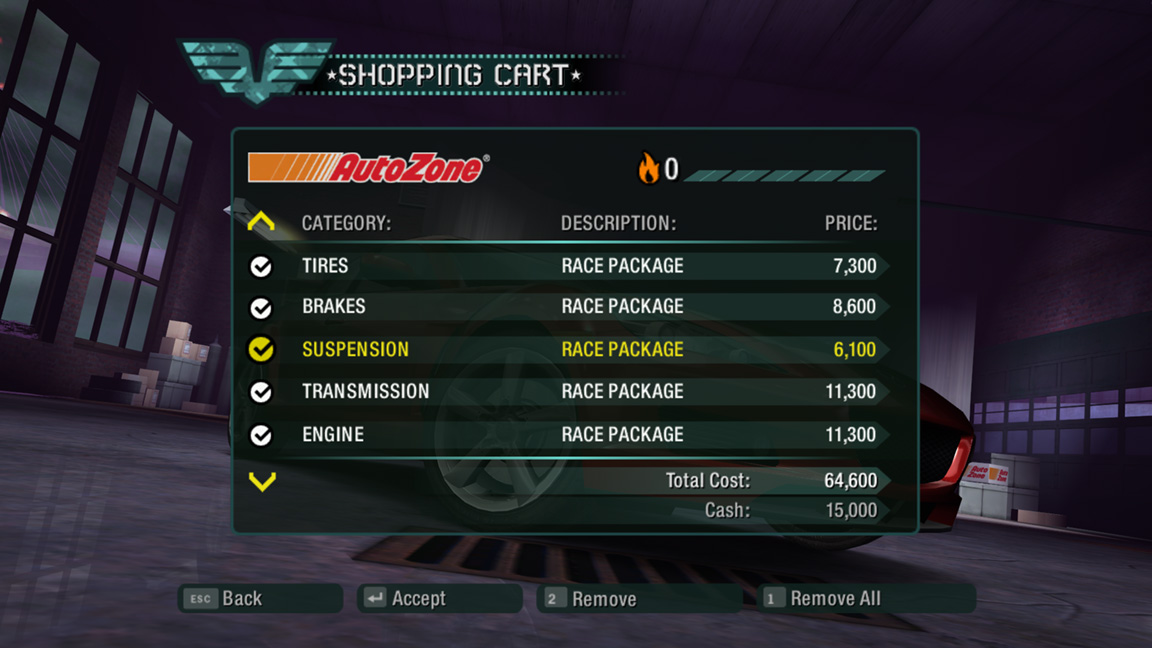 ---
Done with ProStreet for now, time to break Carbon.
This little hack will unlock all stages of performance upgrades across all 3 car tiers when you start a new career.

Warning: the upgrades will ONLY be unlocked after you win the test drive race.
Even though the game will not notify you of those unlocks, they're definitely there.

Now for the important bits.
Script has 4 options to choose from. Picking an incorrect option will cause VLTEd to throw up errors and the install/uninstall process will fail.

"Install [standard version]" --- installs the script for vanilla game. This version also works fine with Carbon Battle Royale, Endgame Mod, Extended Car List 1/2 and Ultimate Mod

"Uninstall [standard version]" --- uninstalls the above script.

"Install [Improvement Mod version]" --- this version of the script is intended for use with Improvement Mod, as the mod's authors turned the test drive run into a career race, necessitating this compatibility version. Refer to line #176 of Improvement Mod's Readme.txt for details.

"Uninstall [Improvement Mod version]" --- uninstalls the Improvement Mod version of the script.



Installation:
- download the script and unpack it anywhere you'd like
- download VLTEd from nfsu360's site
- launch the tool, then go to "File" -> "Import" -> "Modscript"
- navigate to wherever you saved this script, select "NFSC_PERF_HACK.nfsms" and click "Open"
- choose one of the 4 options and press "Install" in the bottom right corner
- wait for VLTEd to finish parsing changes, then go to "File" -> "Save" for the imported script to take effect


---
Comments
---
DavidMiller (November 10, 2019 @ 20:23)
exopts did it first
Uploaded at: November 02, 2019 @ 02:50