Wet Roads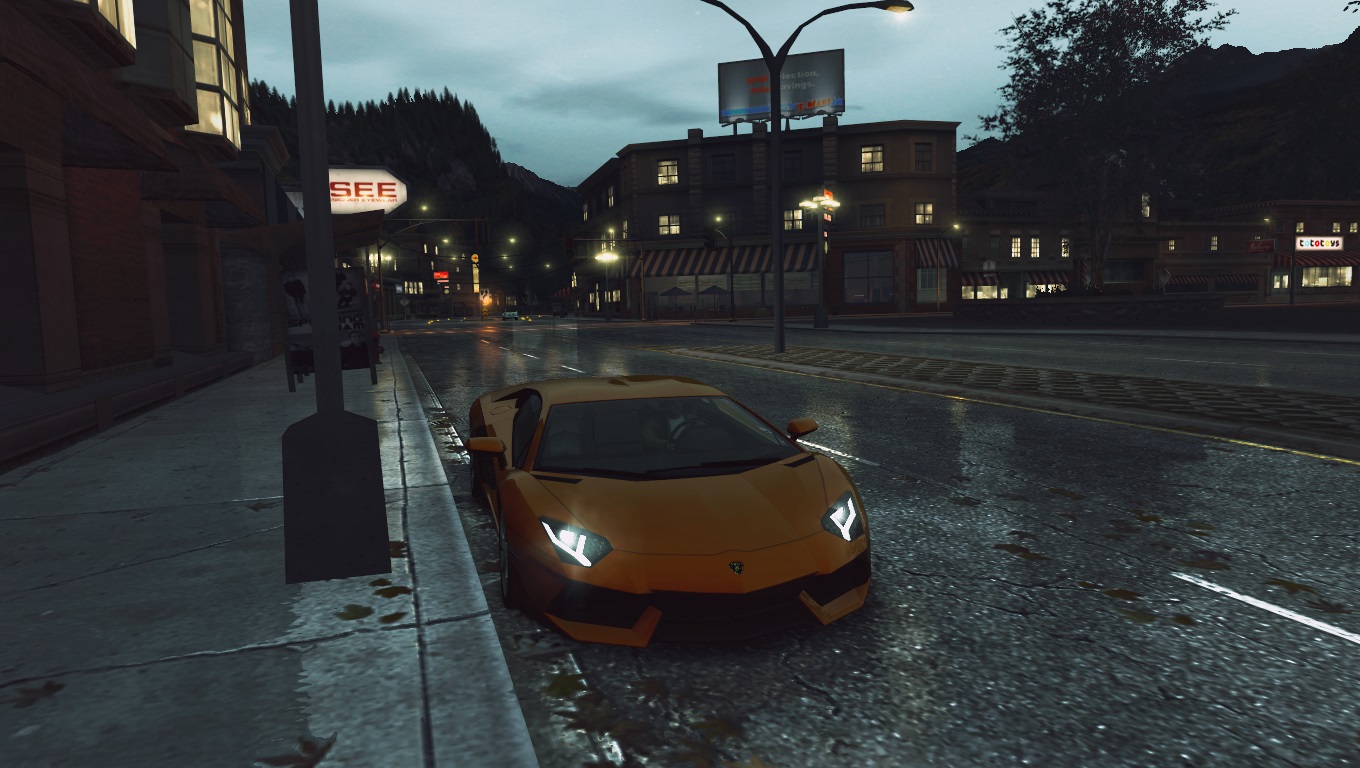 ---
Need For Speed: World
Wet Roads
by TerraSphere_385


FEATURES:
Wet Road Reflections
Imported Wet Road Sprays from MW
Multiple Handling Presets


Default Handling - No change in default handling physics.
Preset 1 - Realistic wet road physics with buffed cornering grip.
Preset 2 - Realistic wet road physics, as it should be in real life
Preset 3 - Realistic wet road physics with more slippery cornering physics


BUGS:
Road reflections only work in Close and Far cameras.
No wet road spray sounds.


WHAT YOU NEED:
Archive Extractor (WinRAR, preferrably)
NFS-VLTEd


INSTALLATION:
If you don't have an archive browser, here's a download link: https://rarlab.com/download.htm

If you haven't downloaded NFS-VLTEd, here's the download link: https://nfs-tools.blogspot.com/p/downloads.html

There will be four .nfsms files inside the archive. Extract your most preferred preset wherever you want.

1. Open NFS World on your VLT-Ed.

2. On NFS-VLTEd, Click File > Import > ModScript and browse for the file you extracted. Select and install.

3. Once it is finished importing, click File > Save on your NFS-VLTEd.

HOWEVER, if you want to make this work with Soapbox Race World, follow these instructions after installing the Lighting Mod.

1. Go to GLOBAL folder within your NFS World > DATA directory.

2. Select and copy the following files: Attributes.bin, Commerce.bin, FE_Attrib.bin.

3. Go back to your NFS:World > DATA directory.

4. Go to MODS > [folder of your preferred server, eg. worldonline/nightriderz/etc.] > GLOBAL folder (Backup the files inside the folder). IF there's no GLOBAL folder inside your server folder, no need to copy the files, you may skip the rest of the process.

5. Paste the files and replace.

6. Right-click on the pasted files and hit properties.

7. Once the Properties window opens, check Read-Only box.

8. Apply.

You may now play the game with wetter roads.


TOOLS USED:
NFS-VltEd v4.6 by nfsu360


CREDITS:
NFS Modding Community


Final Remarks:
You may now post my mods in other sites without my permission. However, kindly credit me for the work, no matter how miniscule this mod is. It helps a lot in maintaining the modding community's sense of camaraderie. Hopefully, with enough time and effort, more talented people will be inspired by the community to join us in modding NFS. More talented people means more mods. More mods means better mod quality and more fun time for all of us. And that talented person could be you.

To all the people who graduated from NFS modding, thank you for your hardwork. To all of you who are now working at game companies, congratulations! I'm really glad your time and skills were of value to your personal life. Your creations inspire us, even to this day.

- TerraSphere_385


---
Comments
---
dppgg (December 31, 2019 @ 02:55)
Nevermind.. found it - just back up the three files (attributes.bin, commerce.bin, fe_attrib.bin in GLOBAL folder) before making changes will do.
dppgg (December 25, 2019 @ 09:06)
Once applied and saved in NFS-VLTEd, how can I revert the changes (i.e. back to dry roads and normal handling physics)?
BTW thanks for this and the natural lighting mod - it makes the graphics so much better!
Uploaded at: November 14, 2019 @ 10:25