Fast Cars Complete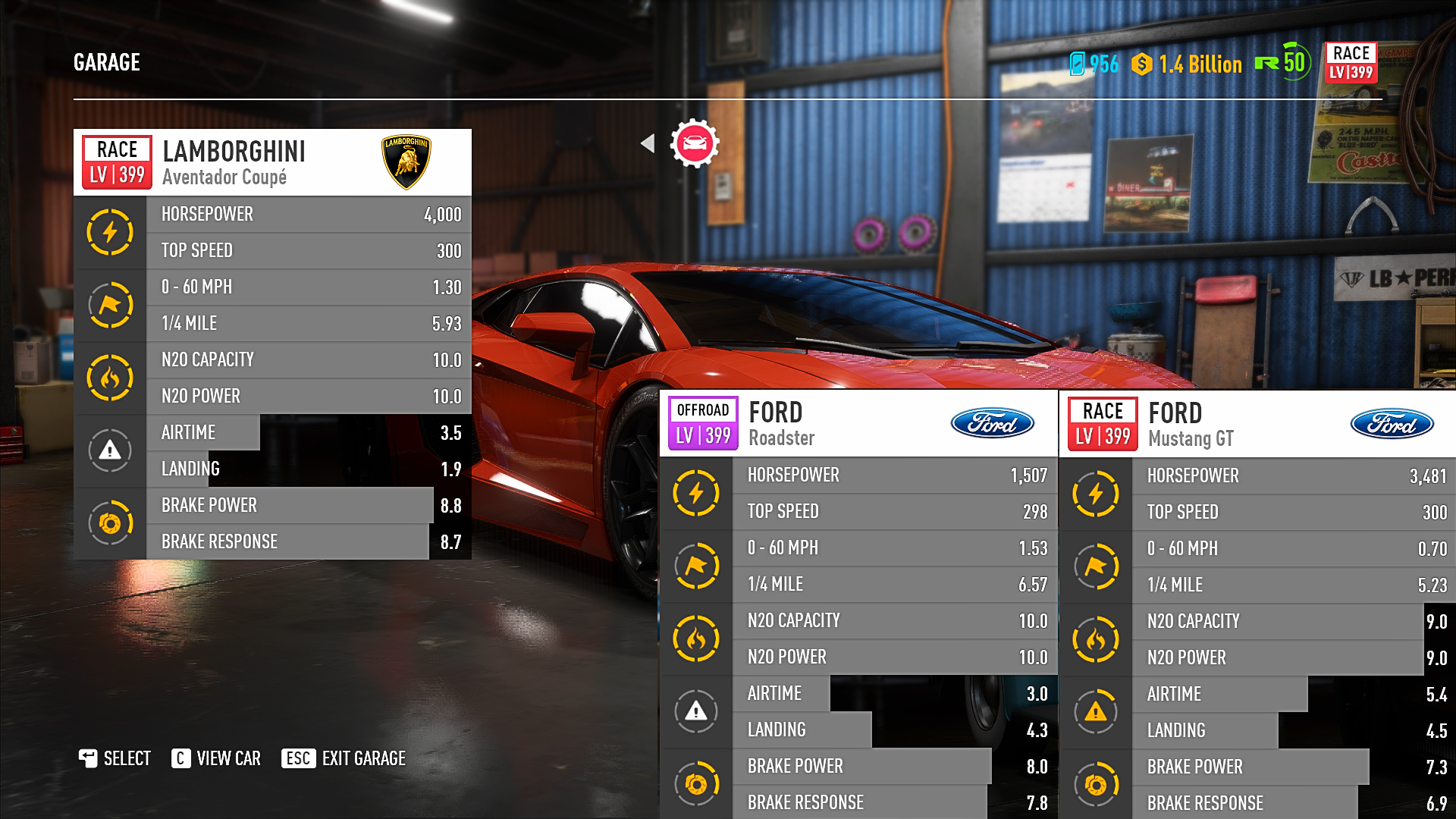 ---
I have modified every single buyable car in the game including Dlc cars increasing there Top speed, Acceleration, Horsepower and Grip making them a lot faster, if anything needs improving such as power, rpm, brake strength or needs fixing let me know and i'll see what i can do.
Inside the Rar folder is tutorial on how to get the Cop Corvette which has also been modified.

I massively recommend this mod by AntiLoser, it gives you max level 18 speed cards for any brand and skips all that grinding to get good cards, it does conflict with NFSDubgged so disable debugged before using AnriLosers mod
https://www.nexusmods.com/needforspeedpayback/mods/56?tab=description

Disclaimer-
My intention is not to ruin SpeedLists i do not recommend using my cars for that but instead to use offline or mess around with friends/random people in Hangout and have fun.

You have permission to share this mod as long as you give me credit.

V6.2:
-Added Unlimited NOS option

V6.1:
-Added Missing Mercedes

-Improved Ford Focus RS
-Improved Nissan S15
-improved Nissan R35

V6:
-Added Every Car That's Purchasable Including Dlc Cars

Needs Fixing:
The Regera don't want to work like other cars it's tyres skid a lot, i'll try to fix it if i can.






---
Comments
---
AVENTADOR (November 23, 2019 @ 12:42)
tnx so much
AVENTADOR (November 22, 2019 @ 19:33)
add aventador