Need For Speed Carbon - Skid Audio Reduction Mod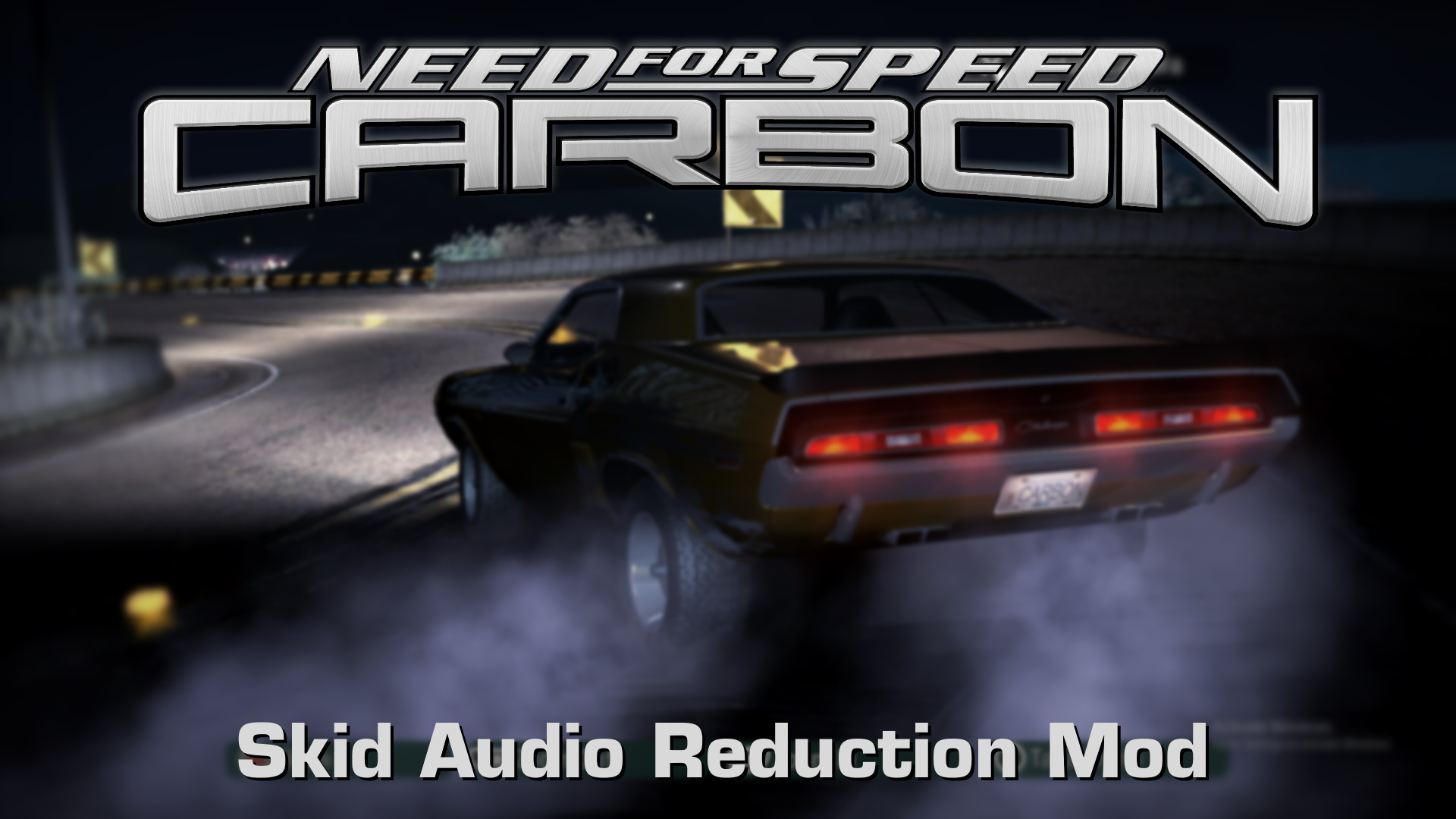 ---
Description
---

This script aims to reduce Carbon's infamously terrible tire screeching sound effects to a more reasonable level. It sets all skidaudio values to roughly 40% of the vanilla game, meaning you'll still here some tire skids, just not in every little turn. However, for those that love to burn rubber, I've included the option to set Drift mode skids to 80% volume.

Original credit goes to Reameb, this is a tweak of his mod!


Installation
---
Download and extract the .zip file on this page.

Open VLT-Edit (by nfsu360).

Click on "File -> Open" and navigate to your game's root folder. The game's database will load onto the screen.

Click on "File -> Import -> ModScript" and navigate to the extracted mod folder.

Import the ModScript (.nfsms file).

Be sure to read all information provided at the installation menu. If there is none, simply click "Continue".

Check bonus boxes if you want extra features.

Once the script loads, click "File -> Save".

Run the game and enjoy!

Known Issues
---
None. Please report bugs, flaws, or improvements in the comments or contact me directly!

Version History
---
11/18/19 @ 21:20 - v1.0.0, initial release.

11/18/19 @ 21:28 - v1.0.1, fixed an installation bug in the modscript.

5/23/20 @ 13:46 - v1.1.0, revised modpage and modscript, added option to increase Drift skid audio to 80%.

7/28/21 @ 11:06 - v1.1.1, further revisions to modpage, thumbnail, and modscript.

8/8/21 @ 21:02 - v1.1.1, fixed typo on modpage.

Credits
---
nfsu360 - Creation and development of VLT-Edit.

Avalanche - Development and implementation.

Reameb - Original mod values and inspiration.

SkullyXL - Testing and feedback.

---
Comments
---
shisvi (January 07, 2022 @ 08:39)
looks like it doesnt work for me skids are still loud as hell.