NFSC Car Name Fixes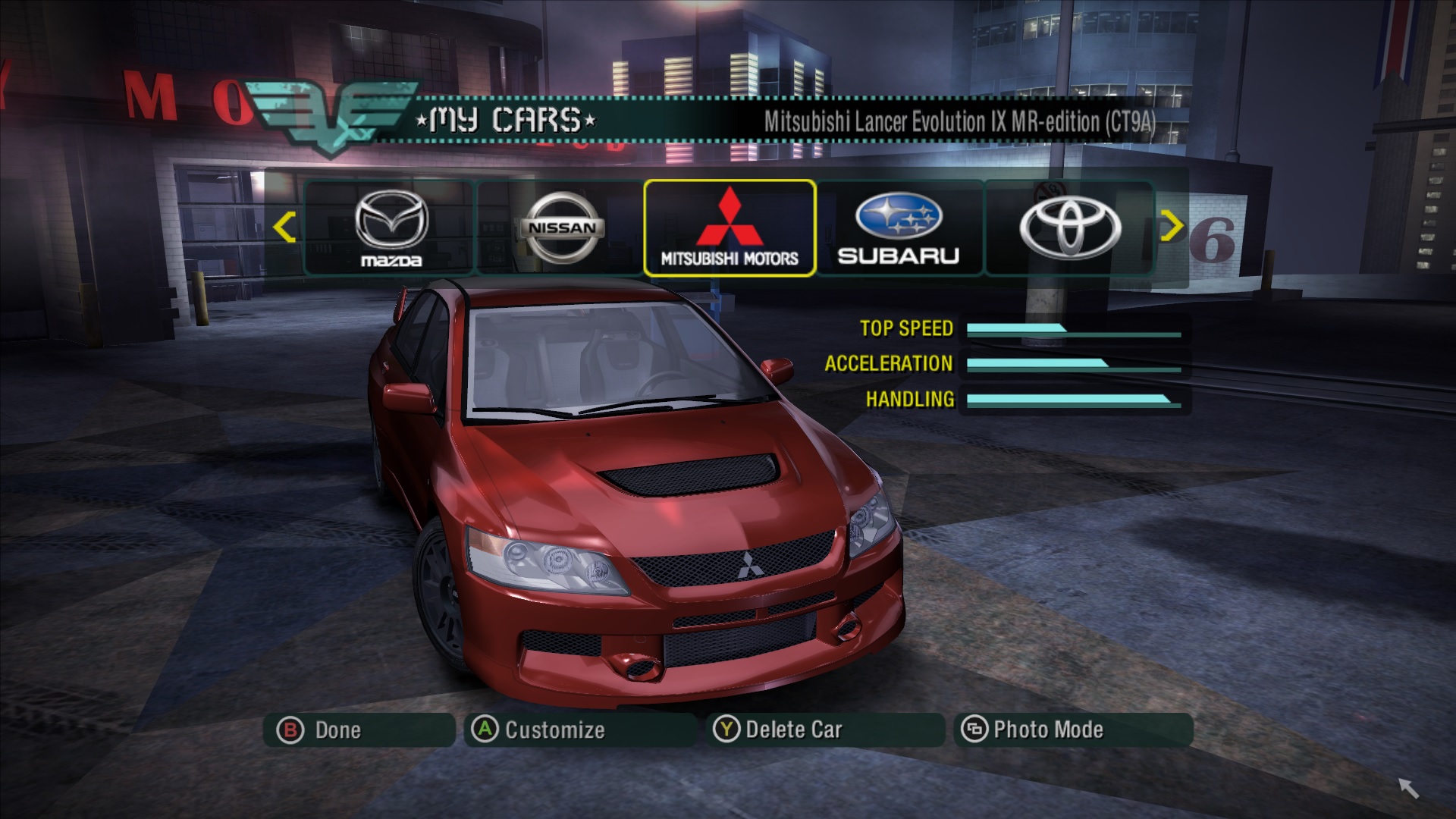 ---
This mod changes some car Names that were mostly incomplete (eg. Mitsubishi Lancer Evolution IX MR-edition's name was wrongly called Mitsubishi Lancer)
This also adds JDM I.D. codes to the cars (eg. CT9A, SE3P, FD3S, GDB-F, JZA80, Z33)
Only English Language is supported, and also, CBR, Ultimate Mod and base game are currently supported.
UPDATE: Now supports latest CBR
Some names to be changed include:
- Mitsubishi Lancer Evolution IX MR-edition (missing the Evolution IX MR-edition from the name, and ID code added)
- Nissan Skyline GT-R (R34), adds V-spec trim name
- Nissan 240SX (removed space, added S13)
- Subaru Impreza WRX STI '06 (capitallized I just like 06-present models, GDB-F added)
- Toyota Supra (added RZ Mk.IV JZA80)
- '71 Dodge Challenger (added R/T)
- 'Chevrolet Corvette Z06 (added C6)
- Porsche Carrera GT (added 980)
- Infiniti G35 (added V35)
- Mazda RX-8 (added SE3P code)
- Mazda RX-7 (added FD3S code)
- Mitsubishi Eclipse '99 (added GS-T)
WARNING: If you are using another language, you will not see the new names, English is the only language supported, Also compatible with CBR and Ultimate Mods.


---
Comments
---
Bachuriuks (November 19, 2021 @ 08:15)
Hey, can i use this for Redux?
@FCPorto13, it has CBR compatibility.
FCPorto13 (March 06, 2020 @ 18:49)
Hey, this is a great mod but can you make it compatible with CBR v1.1.1 please?
Uploaded at: November 19, 2019 @ 05:01