Need For Speed Most Wanted - Rockport's Finest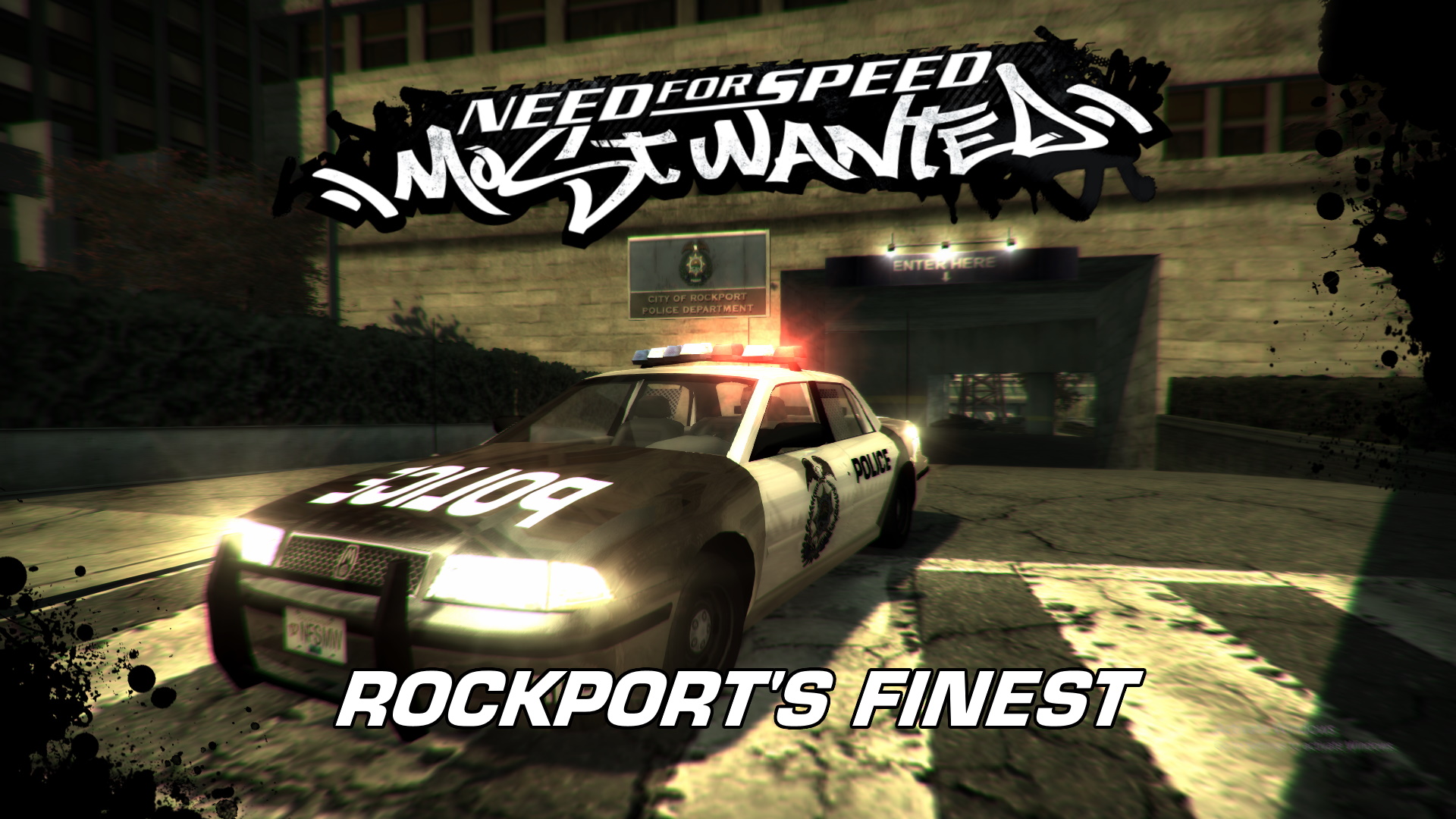 ---
Description
---

This mod (formerly known as "Unlockable Police Cars") is a combination of a meaty VLT script and custom resources added to the game using Binary. This revised and reworked edition adds all nine Rockport PD vehicles to the 'Bonus' category, replacing the vanilla Black Edition presets. However, I have also included an alternate version which simply adds them to the Car Lot upon defeating Bull. All cars have custom performance attributes, menu data, and functioning police lights (but not sirens, unfortunately) toggled with the 'O' key, using NFSMW Extra Options. Also included is an option to enable cops as random race opponents, but of course, they will still behave like racers. Feel free to make any changes you desire, most performance settings can be found in VLT-Edit under "pvehicle/default/cars/racers". The next version MIGHT include the helicopter, if I can figure out how to make it work. No promises.


Installation
---
Download and extract the .zip file on this page.

Choose which version of the mod you want to use (STOCK or BONUS), and open its folder.

Navigate to and open VLT-Edit.

Click on "File -> Open" and navigate to your game's root folder. The game's database will load onto the screen.

Click on "File -> Import -> ModScript" and navigate to the extracted mod version of your choice.

Import the VLT ModScript (.nfsms file named "InstallMe").

Be sure to read all information provided at the installation menu.

Check bonus boxes if you want extra features.

Once the script loads, click "File -> Save".

Close VLT-Edit.

Navigate to and open Binary.

Click on "User Mode" and navigate back to the mod folder of your choice. Make sure it's the same one you installed the VLT ModScript from!

Import the Binary Endscript (.end file named "InstallMeToo")

A new window will appear. Select your game's root folder, and the Endscript will apply automatically.

Binary will ask to save the files, make sure to confirm.

Run the game and enjoy!

Known Issues
---
Some performance attributes may be imperfect or otherwise awkward. Please provide feedback on what to address, and how you see fit.

Nothing else. Please report bugs, flaws, or improvements in the comments or contact me directly!

Version History
---
11/28/20 @ 19:20 - v1.0.0, initial release.

5/24/20 @ 20:36 - v2.0.0, added Ed configs, updated performance stats, revised modscipt/modpage, and added optional randomopponent feature.

5/31/20 @ 12:49 - v2.0.1, fixed an error in multiple Ed configs that incorrectly used racer data.

6/5/20 @ 12:40 - v2.1.0, added support for Miner's Beta Cops, fixed COPSUV chassis bug, refined modscript, and removed NOS toggle for simplicity.

8/18/21 @15:52 - v3.0.0, reworked almost everything, remade all assets, moved to Binary, dropped support for old Ed addons, and added new install option.

Credits
---
nfsu360 - Creation and development of VLT-Edit.

MaxHwoy - Creation and development of Binary.

Avalanche - Development and implementation.

Red_Fire - Creative direction, playtesting, ecar values, and support.

Lexal - Playtesting and debugging.

---
Comments
---