Need For Speed Most Wanted - Unlockable Police Cars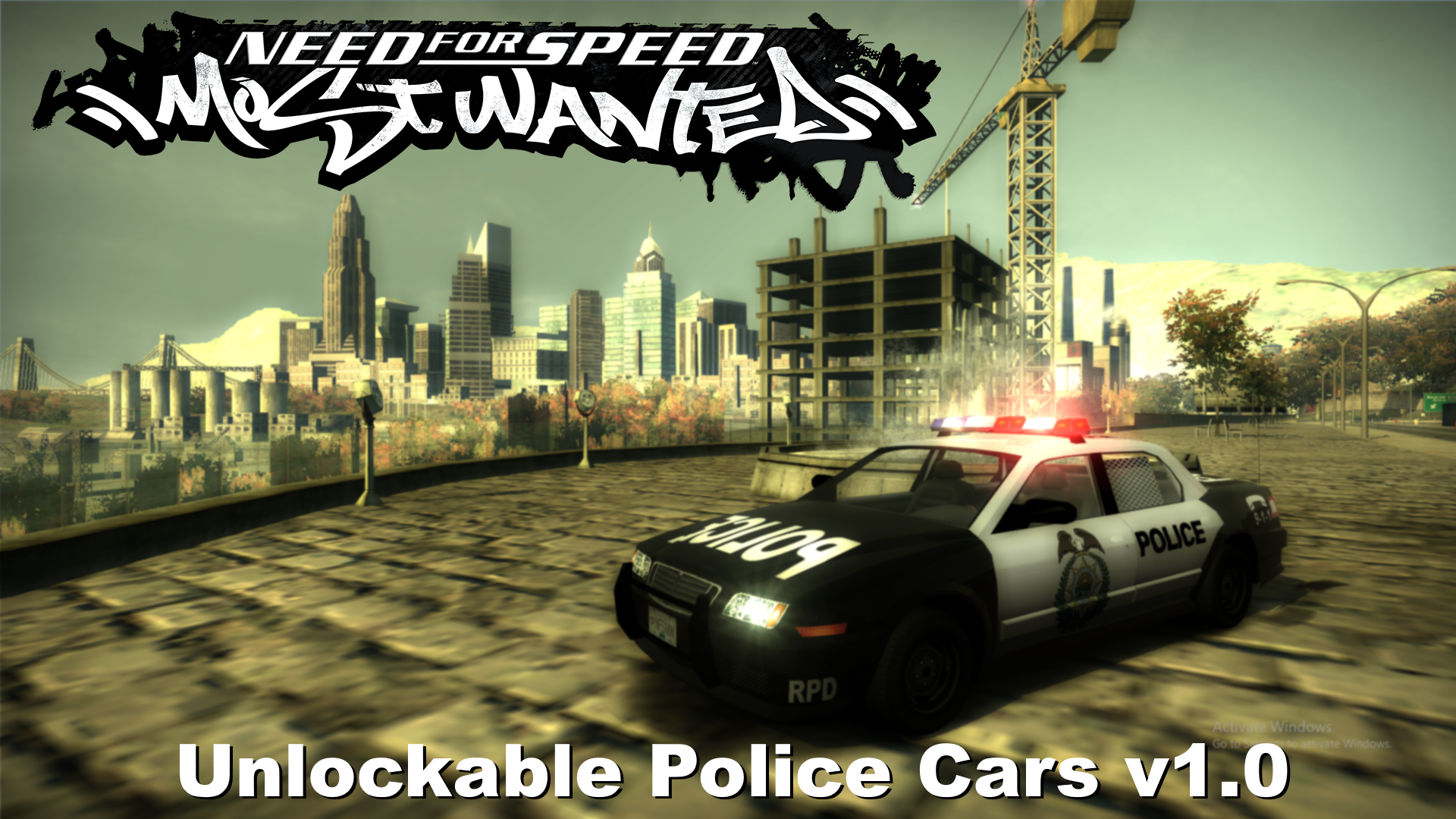 ---
This mod adds all nine Rockport PD vehicles to the game as unlockable cars, with new performance stats and several bug fixes.


Installation
---
Download and extract the .zip file on this page.

Open VLT-Edit (by nfsu360).

Click on "File -> Open" and navigate to your game's root folder. The game's database will load onto the screen.

Click on "File -> Import -> ModScript" and navigate to the extracted mod folder.

Import the ModScript (.nfsms file).

Be sure to read all information provided at the installation menu.

Check bonus boxes if you want extra features.

Once the script loads, click "File -> Save".

Close VLT-Edit.

Back the extracted mod folder, copy the folder under "Ed", named "Resources" ([MOD FOLDER] -> Ed -> Resources).

Paste it into Ed's root folder.

Open Ed.

Click on "File -> Open" and navigate to your game's root folder. Ed's interface will load.

Since this mod does not add vehicle config files, Ed's interface will be blank. Press "Apply" anyways, a message will appear confirming successful installation.

Ed will ask to run the game. If you followed the above instructions correctly, click "Yes" and enjoy!

Known Issues
---
Challenge Series missions that use police vehicles may have buggy tachometers, and for some reason the preset COPGTO has a supercharger. I cannot do anything about this until a preset editor is developed.

The COPSPORT, COPSPORTHENCH, and COPSPORTGHOST are not upgradable. I will change this in a later version.

The COPSUV has missing textures on its driver model. This is a vanilla bug, and I am not experienced enough with TexEd to fix it at this time.

Nothing else. Please report bugs, flaws, or improvements in the comments or contact me on Discord (@Avalanche#1103)!

Screenshots
---
---
Comments
---
No comments, be the first one to leave a comment!
Uploaded at: November 28, 2019 @ 02:23