NFS Carbon: Yet Another Challenge Series Mod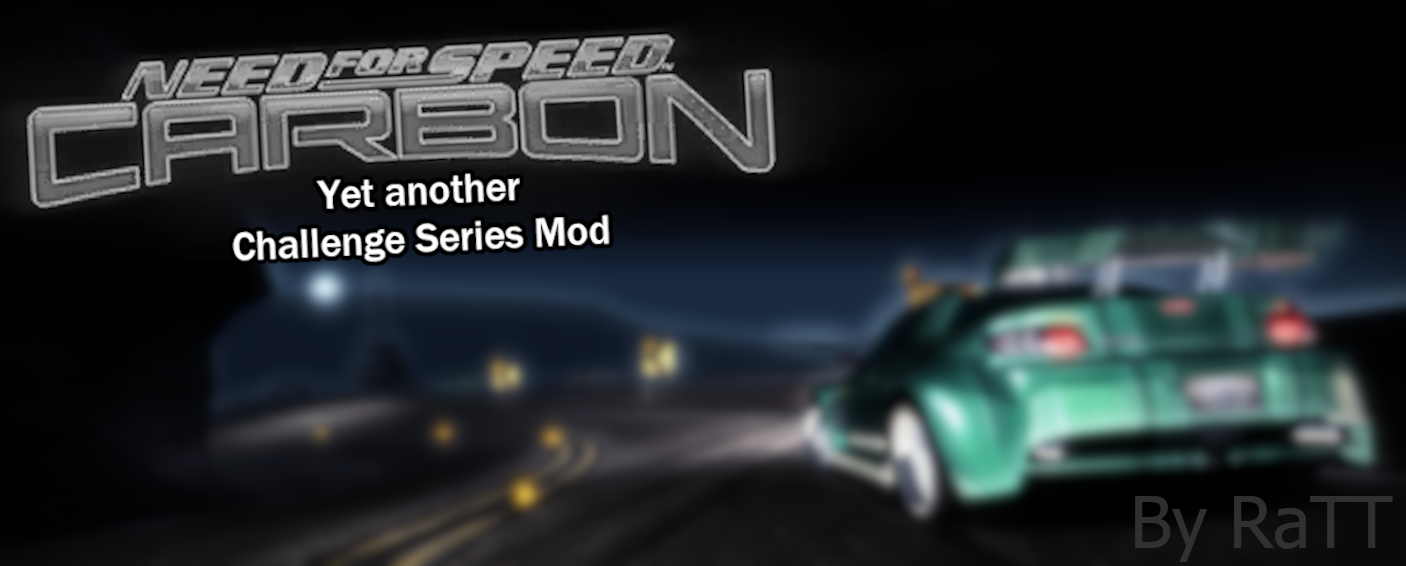 ---

NFS Carbon: Just another Challenge Series Mod:
By RaTT
Version BETA 1.1


Introduction:
This mod adds a bunch of new challenge series that progress the same
way as Most Wanted or Carbon Endgame Mod.
For now, only the Tier 1 Challenges will be present as this is the 1st
beta of the mod. So only 18 new challenges will be present.

WARNING BEFORE INSTALLATION:
This mod is NOT compatible with ANY MOD ASIDE FROM ADDON CARS.
PLEASE keep that in mind.

Changelog:
BETA 1.1:

Custom Opponent pvehicles will never appear as random opponents.

Custom Challenge 18's opponents



Installation:
Make sure you have NFS VLTEd 4.6 by nfsu360 and full control over your
NFS Carbon installation directory.


Open VLTEd 4.6

In File, click on Open then browse to your NFS Carbon installation directory.

After the VLT database has opened, go to File then click on Import.

Browse to the install.nfsms.

You'll see a window that has 2 radiobuttons. Choose the 1st radiobutton then click OK.

After that, save the changes by:

- In File, click on save.

- Hold CTRL then press S.


To uninstall the mod, choose the 2nd radiobutton and save the changes afterwards.

Credits:

RaTT: Developement

nfsu360: NFS VLTEd

MaxHwoy: NFS PresetEd

---
Comments
---
No comments, be the first one to leave a comment!
Uploaded at: December 20, 2019 @ 09:47