All EA Trax Anytime, NFS 2015 Music Mod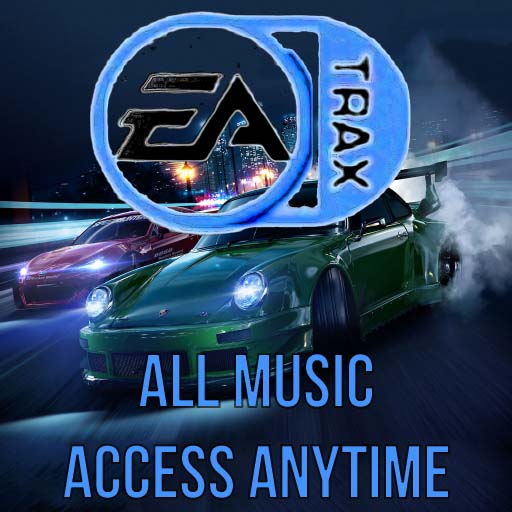 ---
I've missed this feature in NFS 2015. The purpose of this mod is to give the possibility, like in old NFS, to listen to any music track of the game regardless of the current event. Short preview: https://www.youtube.com/watch?v=B-U9R5_dM4k

!!! IMPORTANT: For a better experience, disable pursuit events music in Sound Options of the game. If you will not do this, every time after pursuit, EA Trax will disappear till you enter the garage and back. I am not sure if I am gonna fix it, personally I didn't like pursuit music in 2015 so it doesn't make much sense to me.

Feel free to report bugs on my discord: Yaroslav#7528. I've tested compatibility with Revival Mod V3; Reincarnation Mod (same order in Mod Manager and my mod is at the end). It works fine. But there are could be some issues with other sound mods, so be careful.

P.S. The only playlist I didn't touch was Eddie's Challenge playlist. I've just forgotten about it, maybe in the next version.

CHANGELOG:
Ver 1.0 -- First version, a weighted playlist of all the songs in the game. Some songs are rarely appearing
Ver 1.1 -- Now all the tracks are being changed sequentially, rare songs should appear more often
Ver 1.2 -- Fixed repetitive loop of Nostalgic songs (from old NFS) after some time





---
Comments
---
barbadul (December 23, 2019 @ 00:30)
Nevermind previous comment, fixed this. The songs were in the game, just weighted badly and appeared rarely. Download and install the latest version!
barbadul (December 22, 2019 @ 22:41)
I believe some tracks are missing, I've never heard "I am Rock" from MW05 and I will fix it with next update. Also maybe I'll add Push It song from the main menu. If anyone who knows this soundtrack well missed something, please write here in comments or in my discord, thanks!
Uploaded at: December 22, 2019 @ 17:03