Lamborghini Diablo SV Cop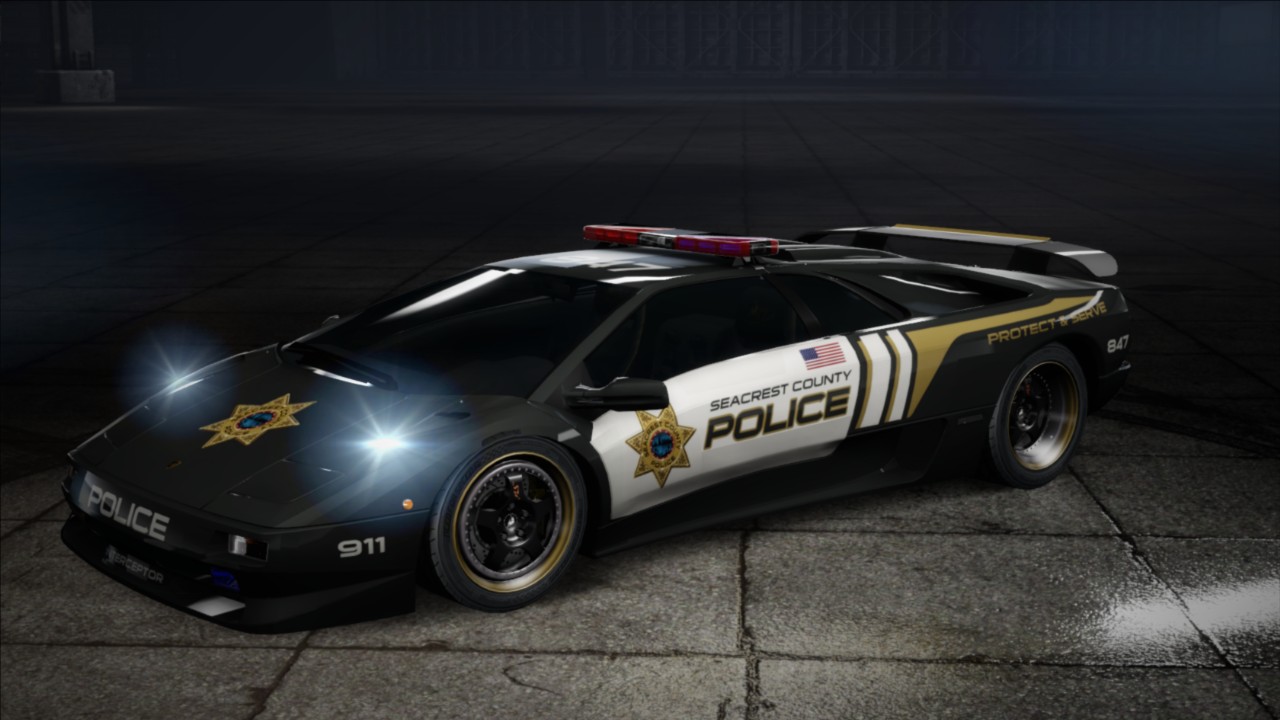 ---
Description
---

Lamborghini Diablo SV Cop from Need for Speed Hot Pursuit 2010 PS3.
Mod for Need for Speed Hot Pursuit 2010 (PC)
Replaced vehicle: Lamborghini Gallardo LP 560-4


Installation
---

Instructions on how to install my mod

Go to your main Need for Speed Hot Pursuit 2010 directory

Extract the .rar file onto VEHICLES folder

Screenshots
---
---
Comments
---
ktbl909 (July 03, 2020 @ 12:01)
Hey mate I know this is old but any chance to make the Sesto Elemento port for racers part of the game even if it replaces some other car..
LucasWu (January 06, 2020 @ 00:58)
Nice!It will be much better if tuned. Besides, when for Bugatti Veyron Supersports?
Divinewind (January 05, 2020 @ 02:33)
Hey @DGIorio, love your work so far. Thank you.
However, I'd like the point out that this replaces the racer Lamborghini Gallardo LP 560-4 only, and not the cop version. Also speeds are significantly reduced, other racers fly right by me at the start of the race. When looking around the car, it seemed like the wheels were colliding closely against the body, almost getting stuck against it? Anywho, just thought I'd let you know.
Uploaded at: January 03, 2020 @ 04:02