Heat Mod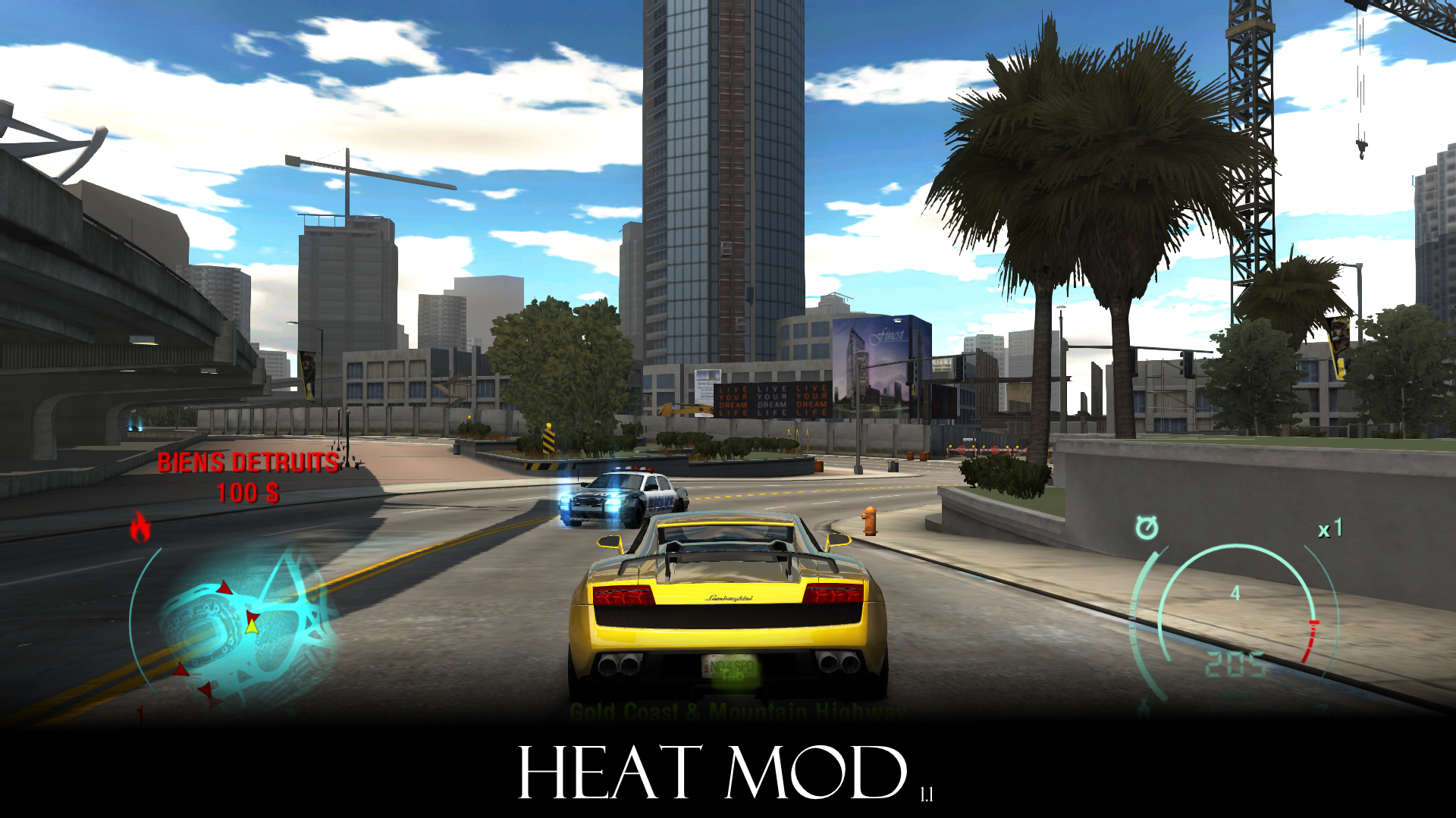 ---
Lazy of being chased by cops each time you drive over 100 km/h, each time your car is at level 2 heat or whenever someone calls the emergency number ?
Lazy too of needing to change your car's paint because you don't want to be randomly chased ?
It's time to change this with this simple heat mod !

Features :
> Adjustable chance to be chased in free roam
> Adjustable probability for a pursuit to launch when you're in speeding infraction
> Adjustable chance for a chase to occur after a 911 call exposing your car's name and color
> Adjustable heat level cooldown
> Bonus feature : mad cops, even not in pursuit !

Join my Discord and grab the "Undercover" role to get future updates of this mod.
Or if you don't want, you can go on NFSMods.xyz Official Discord and search for NI240SX#9464 (don't forget to ping me)

Screenshots :

Other mods seen in the screenshots : UCVE by BadassBaboon, More Cars in Traffic/Better 3D models by myself, custom HUD and brighter headlights (not released)
---
Comments
---
No comments, be the first one to leave a comment!
Uploaded at: January 03, 2020 @ 09:42