(CBR) Play as Minor Crews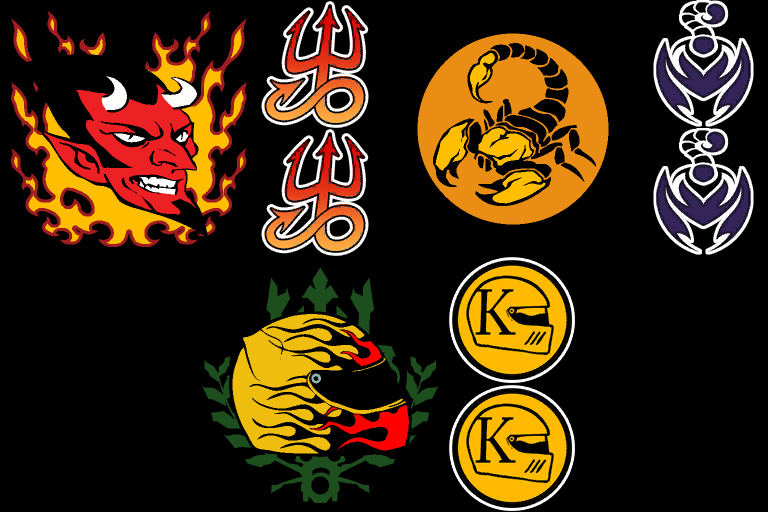 ---
This gives your crew the Inferno/Kings/Scorpios logo & territory background, while replacing the chosen crew with ''Independent Racers'', who have no vinyls, logo & use all cars. Crew members (Nikki, Neville & Sal (except Tier 1 Sal)) have new presets so you don't have to customize them. If you wish to change their vinyls to a different crew variant (or use them yourself), you will have to use Extra Options UnlockAllThings & ShowSpecialVinyls (as there was no way for me to make them unlockable through gameplay).

Supports Carbon Battle Royale version: v1.1.1

More details in the readme file.

Preview Images

Changelog:
- Fixed base game issue of certain crew opponents using non-existing preset skins, making them have no vinyls & random car colors;
- Roadrunner and '06 GT 500 now have removable vinyls;
- Made Inferno opponents use generic vinyl variant (as the one with flames looked bad/didn't fit majority of the cars);
- Chevelle preset skin was replaced with a new 21st Street crew preset skin that is used alongside the standard one (I couldn't figure out how to add more preset skins without breaking shit so I just replaced the Chevelle one, the vinyl was low quality anyway). Chevelle and Cortina now default to Camaro Concept preset color (without the vinyl).
Credits/ideas for these taken from Improvement mod.
---
Comments
---
Uploaded at: January 14, 2020 @ 18:18