NFS Prostreet Overhaul Mod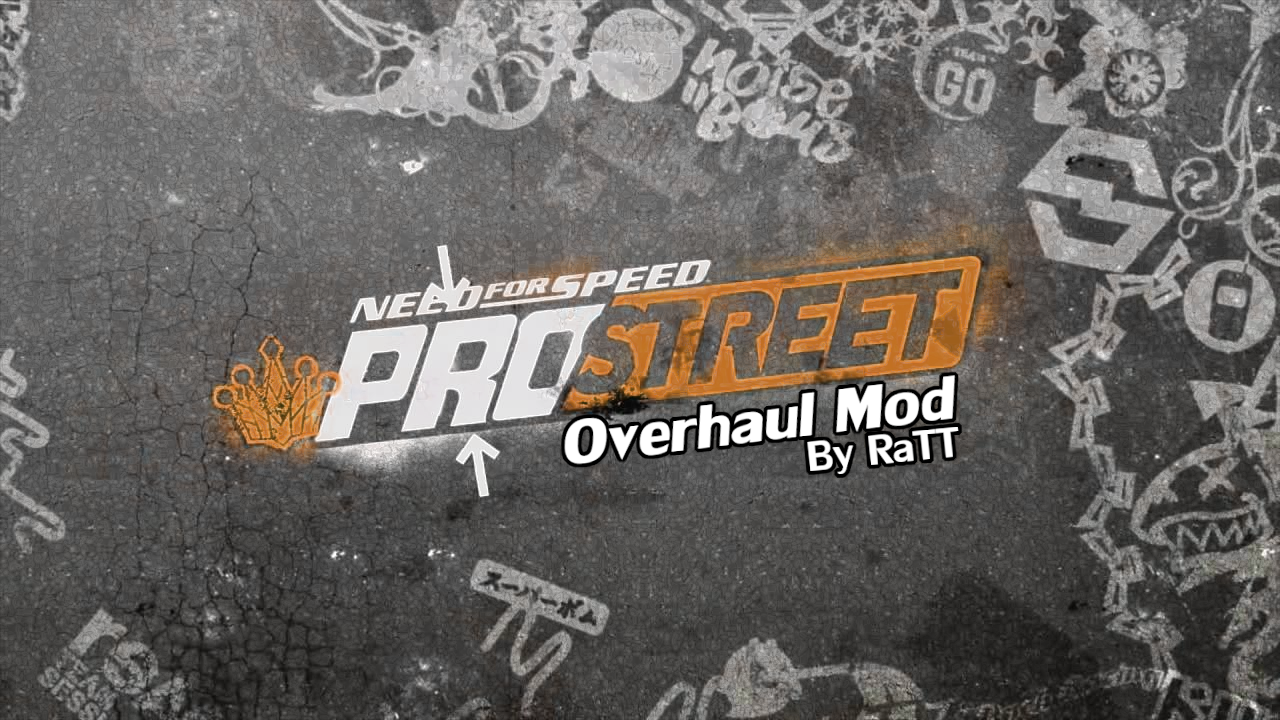 ---

Need for Speed Prostreet: Overhaul Patch:
By RaTT


Introduction:
Hello and welcome to NFS Prostreet: Overhaul Mod
This mod overhauls your NFS Prostreet experience by improving and fixing some features such as:

Improved Handling

Added some more Cars.

Removed Speed Limiter

Fixed DLC Cars

Rebalanced DLC Tracks Cash Rewards

Added 2 new Race Days


And more...

WARNING BEFORE INSTALLATION:
This mod is ONLY compatible with a V1.1 GAME WITH THE BOOSTER PACK.
PLEASE keep that in mind.

Installation: Read the readme lol

Download Link: https://drive.google.com/file/d/1yesPmIan9f8e6apX5QJeOGZz6VP5lBxV/view?usp=sharing
due to archive exceeding 50 MBs

Changelog:
1.5:

Included Kai's 997 GT3 & Engine Textures fixes.

Added an optional feature to make FWD cars AWD.

Tweaked some car sounds.

Fixed the Roadrunner's Induction Package.

Added Booster Pack opponents to regular race days and vice versa.

Made some cars like the Acura Integra Type-R shift faster in Automatic.

Made FWD & AWD cars shift like RWD cars when fully tuned in Drag.

Fixed some aerodynamic attributes with DLC cars in Drag.

Restored unused ecars for DLC cars.

Rebalanced DLC race days prize money.



1.5.5

Removed the new custom race days.

Fixed highend booster opponents showing up to Battle Machine.

Fixed the Cobalt SS crash.



Credits:

RaTT: Developement

Neon, Michael Werd, Ti-Sonic: R8PROD, CHALLENGERN and GALLARDOS fixes.

Kai: 997 GT3 & Engine Textures Fix.

Miner: Improved Handling

---
Comments
---