Need For Speed Carbon: Cross Pursuit Fix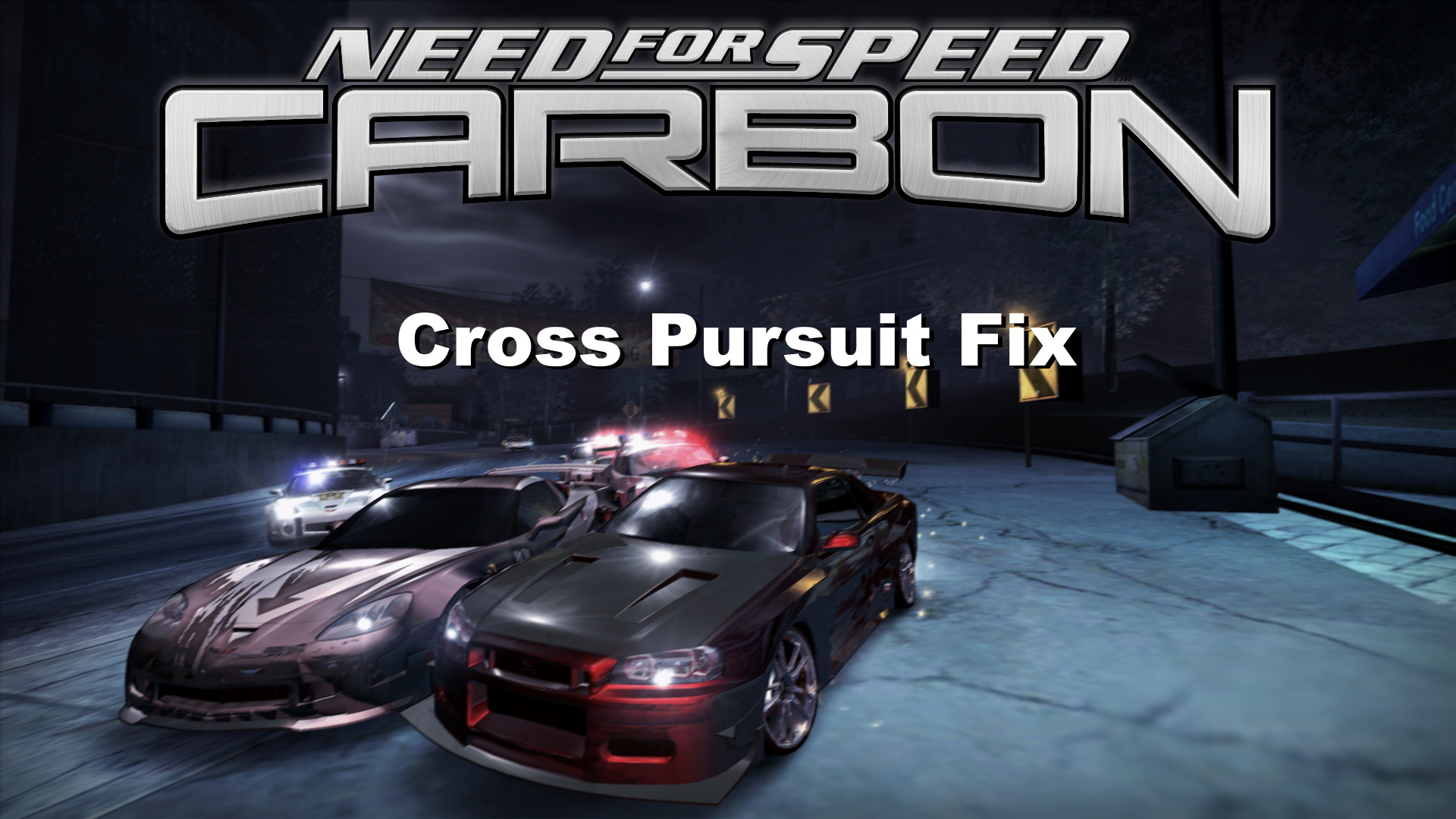 ---
This script replaces the glitched RPD Cross unit with the bounty hunter Cross Corvette seen throughout Carbon's storyline, and adds the options to include it in busted NISes as well as up the spawnrate.


Installation
---
Download and extract the .zip file on this page.

Open VLT-Edit (by nfsu360).

Click on "File -> Open" and navigate to your game's root folder. The game's database will load onto the screen.

Click on "File -> Import -> ModScript" and navigate to the extracted mod folder.

Import the ModScript (.nfsms file).

Be sure to read all information provided at the installation menu.

Check bonus boxes if you want extra features.

Once the script loads, click "File -> Save".

Run the game and enjoy!

Known Issues
---
Cross still uses the police flashing headlights effect, but expect an update to fix this eventually.

Nothing else. Please report bugs, flaws, or improvements in the comments or contact me on Discord (@Avalanche#1103)!

Changelog
---
2/2/20 @ 15:16 - v1.0.0, initial release.

5/23/20 @ 12:07 - v1.1.0, modified damagespecs, acceleration multiplier, and fixed audio settings to use engine sound instead of sirens.

5/23/20 @ 12:19 - v1.1.1, revised thumbnail and modpage, added option to replace old Heat Level 10 RPD units with new ones.



Screenshots

---









---
Comments
---