NFS Carbon: Volkswagen Golf GTI from MW Perfromance Port (Improvement Mod Exclusive)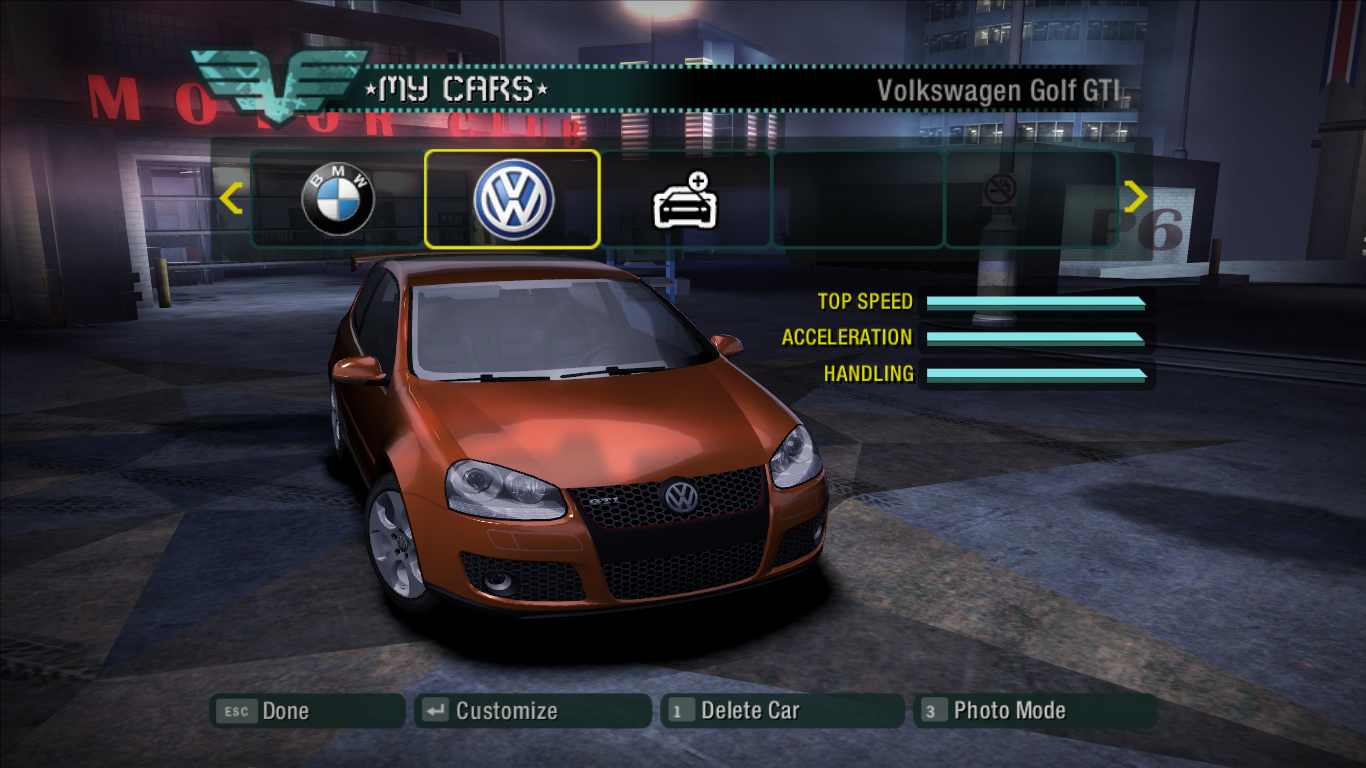 ---
This mod is based in the NFS:MW Golf GTI included in CBR. I made this mod to have it also here, in Improvement Mod.

FEATURES:
-Unlocked when defeating Darius (if you have my M3 GTR MW mod, then you'll have to install the another script)
-Same top speed, acceleration and handling found in NFS:MW
-Doesn't replace the normal GTI found in Improvement Mod

Compatibility:
Not other than with Improvement Mod and Endgame Mod installed on top of Improvement Mod (and no, not compatible with neither Ultimate Mod or even base game, and, of course, let's not talk about obvious things).
Tools/Mods required:
-VltEd 4.6
-Improvement Mod

Installation:
Found at Read Me.

Enjoy!

Special thanks to:
-nfsu360: VltEd 4.6
-CBR Team: Inspiration from their mod.
-KuruHS: Also inspiring me to make this mod.
-You: For downloading this mod!
---
Comments
---
Uploaded at: February 11, 2020 @ 15:31