Nissan Silvia Varietta (v1.2)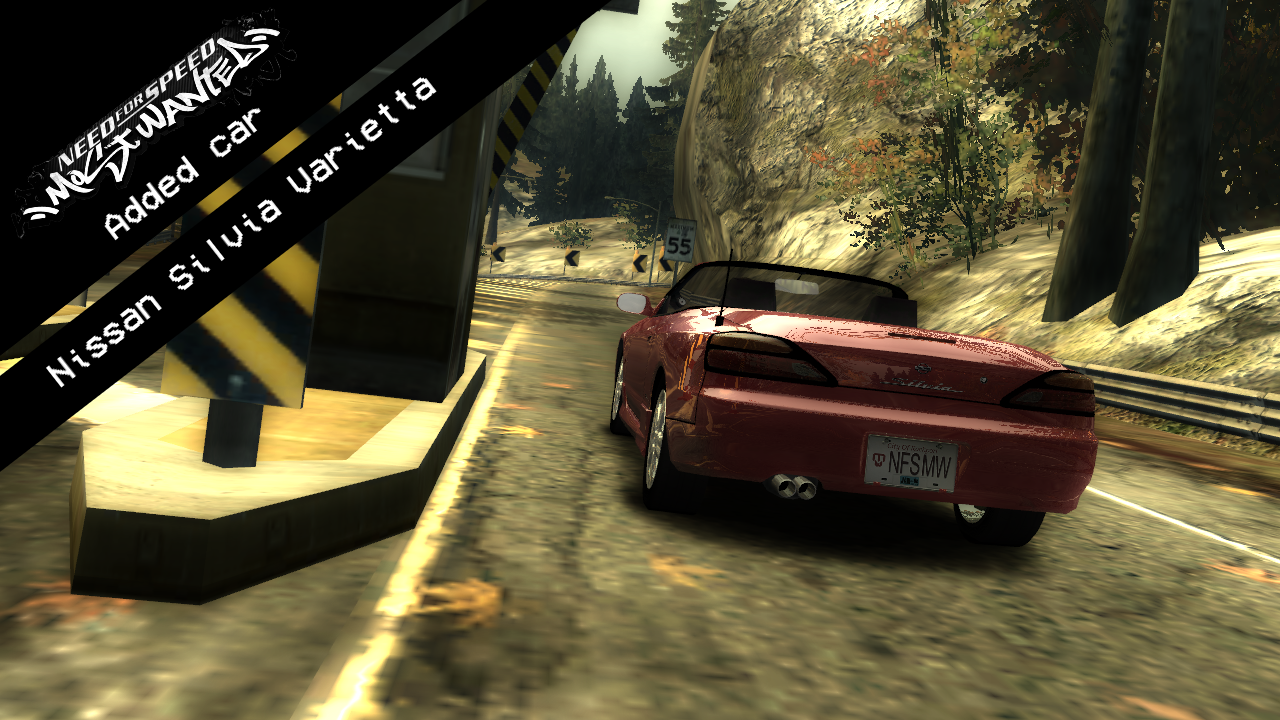 ---
1999 Nissan Silvia Varietta, one of the rarest Silvia (S15) models out there is now for sale in Rockport

I'm not the original creator of the Varietta, Yochi did all of the work and I just simple convert it into an added car (with minor changes)

Original info:
"This is my (Yochi) new convert from GTA San Andreas (with rims from Forza Motorsport 4 and bodykits from NFS ProStreet and Shift 2 Unleashed) - 2000 Nissan Silvia Varietta (S15)."

Update v1.2:
Fixed some mount points
Changed the "Spec-S" badge to the "Varietta" badge
New thumbnail to have a better view of the car
Removed Herobrine

Update v1.1:
-Reduced the price from 45000 to 30000
-Removed the 6th gear from the stock transmission
-Small adjustment to the wheel positions
-Other minor performance changes

Coming soon:
-Fix the "unfitting" 1024x vinyls (might not happen)

Tuning
1. Bodykits
2. Spoilers
3. Rims
4. Hoods
5. Paint (and Rim Paint)
6. Vinyls (Now available in 1024x)
7. Window Tint
8. Decals on windshield
9. Custom Gauges

Features:
-2JZ Swapped straight from the dealer (will change (if possible) in the future)
-Available after snatching Baron's Porsche (Blacklist #10)
-Costs 30000 (might change in the future)
-NFSUC Driver Model
-Dispatch refers this car as Nissan

Known issues:
-Some vinyls are a bit "unfitting"
Let me know (Goodboygamer) if you have any other issues (please be gentle because this is the first time I make a working addon car)

Minor issues:
Currently none

Installation:
1. Put the VARIETTA folder in the CARS folder
2. Select a Vinyls option (512x: Stock, 1024x: Recompiled) and move the "VINYLS.BIN" to "CARS/VARIETTA" folder
3. Open NFS-VltEd and import varietta.nfsms, save and exit
4. Copy the Ed folder to where you put Ed
5. Open "Ed.exe", click "Main" -> "Open" and search for the game installation folder
6. Click "Tools" -> "Unlock Game Files For Modding"
7. Click "Apply"
8. Make a new save game and enjoy your ride (or just modify your current save game)

Credits:
-YochiThMaster333 for converting this car to MW and letting me upload the addon version
-nfsu360 for NFS-CarToolkit, NFS-VltEd and NFS-TexEd
-nlgzrgn for Ed and the NFSMW Unlimiter
-My cousin for helping me with some "minor problems"



---
Comments
---
No comments, be the first one to leave a comment!