NFSUC Muscle Cop Car for NFS Carbon [ADDON]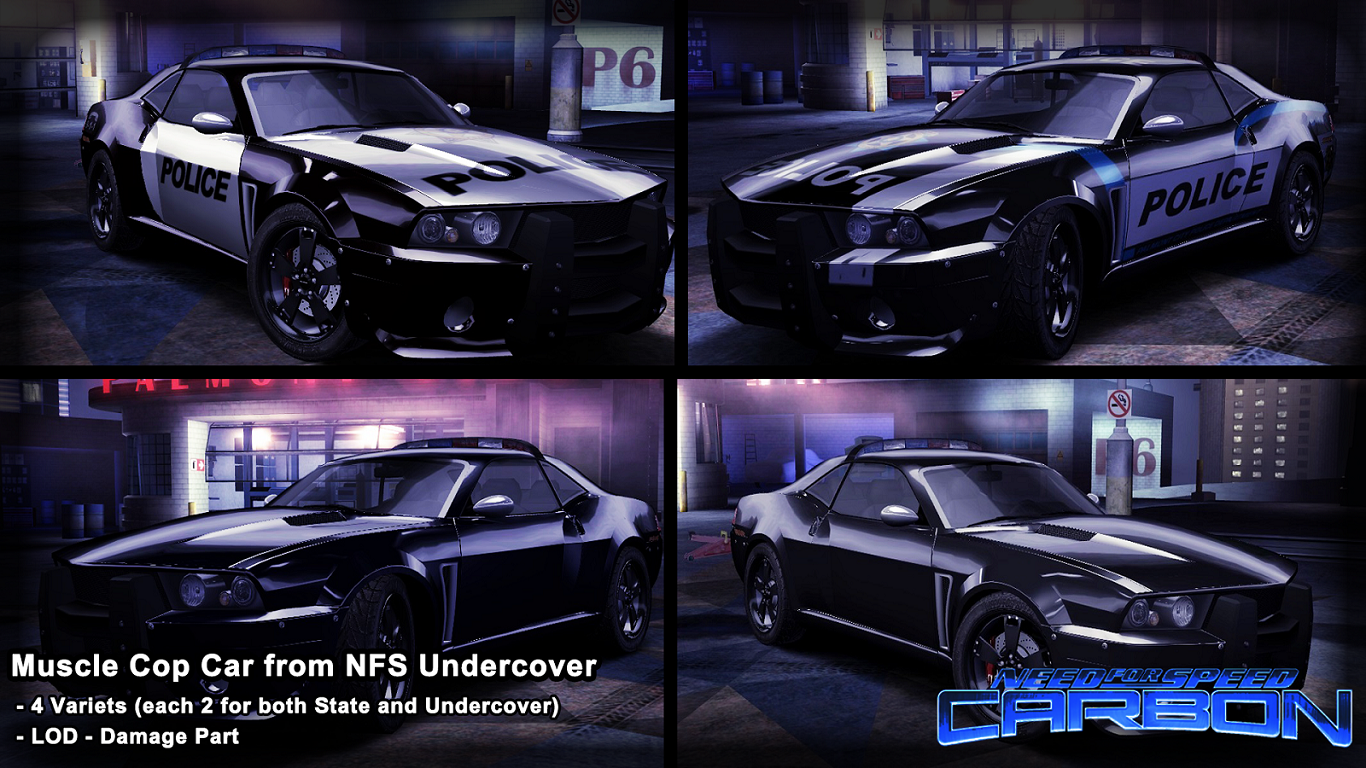 ---
Original Model : NFS Undercover, NFS World

ADDON VERSION ONLY.

This mod originally planned to be release with Improvement Mod but later I decided to make this separate instead.
Drivable version might come later.

Features:
- Added Car (not replace).
- Fully LOD (A-E).
- Damage Part with Scratch.


- Custom performance, collision reaction, health etc.
- 4 Different variants you can choose during installation.
-- Each 2 for State and Undercover.
-- State appear on heat level 3 alongside with GTO.
-- Undercover appear on heat level 4 alongside with GTO (Undercover).
--- State :

NFSC Paint Job


NFSW Paint Job


--- Undercover :
NFSC Dark Blue Paint


NFSW Grey Paint



- include one SUPER SPECIAL BONUS MOD

Requires VltED and ED car dealer to install.
How to install? well, just like most of addon cars.
Tutorial on how to install addon cars.


Credits :
- nfsu360 for NFS-CarToolkit and NFS-VltED.
- nlgzrgn for ED car dealer.
- 379felipe for some textures and testing.
- Black Box for Model.













---
Comments
---
Uploaded at: March 02, 2020 @ 16:40