[NFSC]Alfa Romeo Brera performance buff V.2.0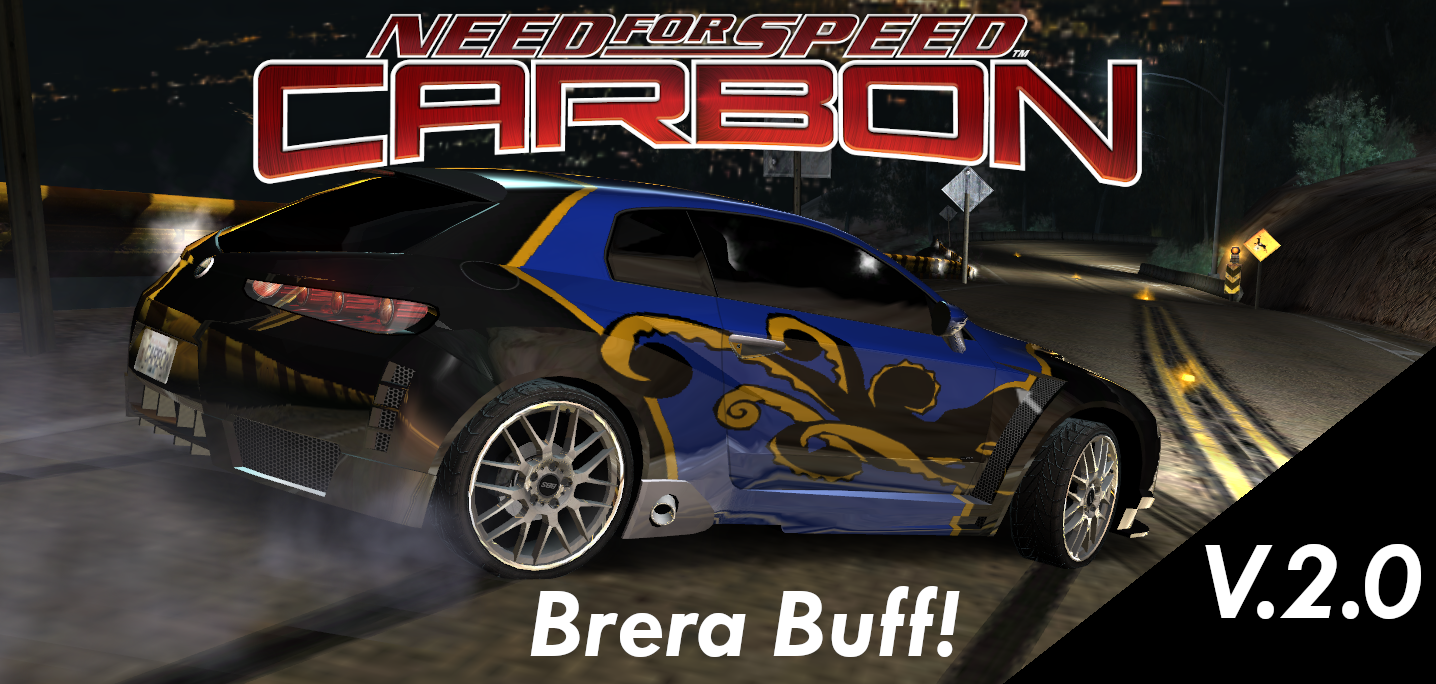 ---
So, you chose the exotic career, but the brera was just
not enough or funny? Well... I have the solution for ya


Features:
Just a buff for the Brera (inspired by the rx8 buff by swooning).
This basically adds new performance data for the car, without touching the stock one just in case.

Installation:
- Open VltEd, go to the top left corner and click on File/Import/ModScript (or just press Ctrl+I)
- Find the folder with the name and select the brerafast.nfsms script
- Once it was imported, select File/Save (or simply press Ctrl+S)
- Run your game

Requirements
- VltEd 4.5+

Known Issues:
- Please report ur issues to the mod page

Changelog:
- 18/04/20: Initial release
- 09/06/20: Updated website + gave it more POWAH
- 28/06/20: Reduced weight to give accurate results, added more power

Credits to:
- nfsu360 for creating NFS VlteED 4.6
- AlbinoBuffalo80 for helping me with the vlt description
- swooning for inspiration for the mod (check it out! -> https://nfsmods.xyz/mod/1283)
- EVERYONE!!! (hope that phrase is not copyrighted)

THANK YOU FOR DOWNLOADING IT AND HOPE YOU LIKE IT
HAVE FUN!!!





---
Comments
---
No comments, be the first one to leave a comment!
Uploaded at: April 18, 2020 @ 21:22