Nissan 200SX (S14a)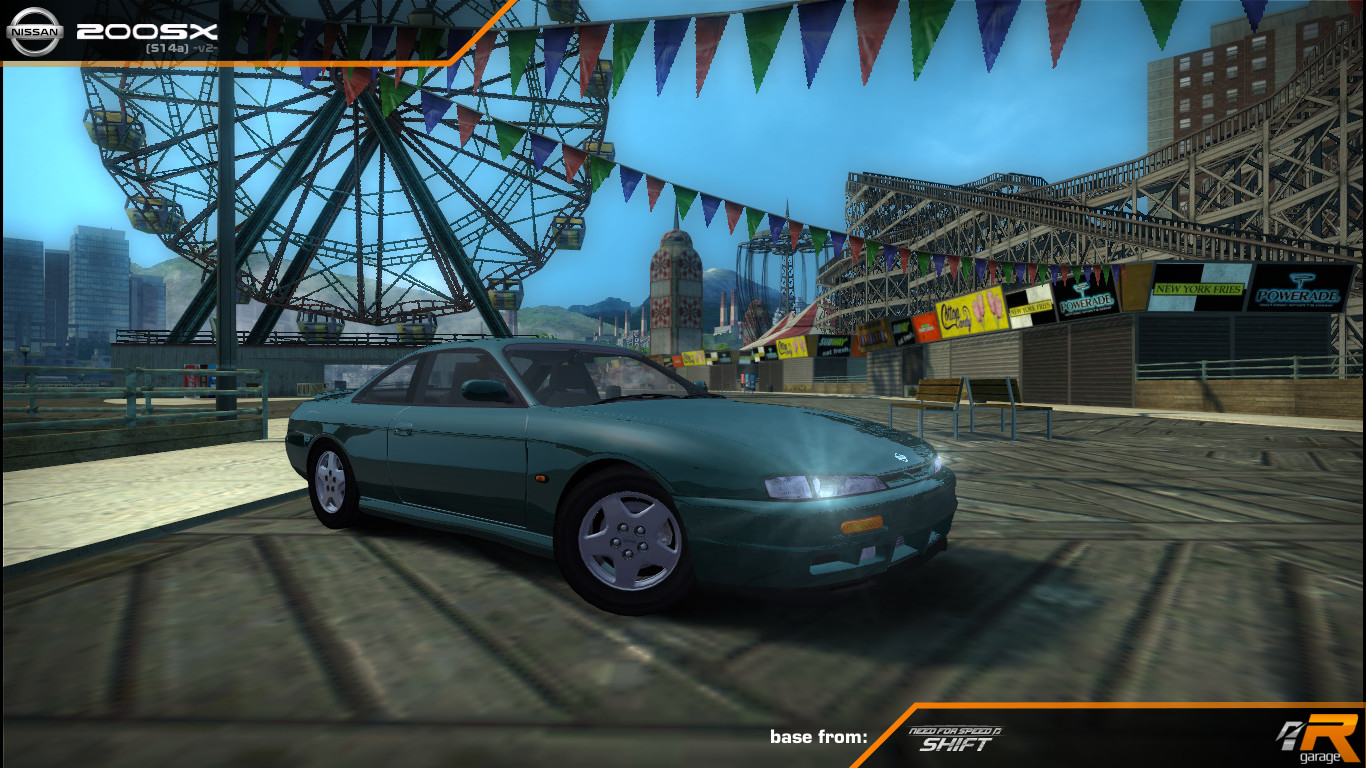 ---
v2.5: several minor mesh fixes, revised ATTRIBUTES data, recompiled VINYLS.BIN from nlgzrgn

base from NFS Shift, some parts from Juiced 2 and Forza Horizon 3 / replaces COBALTSS

Features:
Can be customized with:

Bodykits
Hood+rollcage combos
Spoilers
Wheels
Paint
Decals and numbers
Vinyls (debug map included)
Tinted windows

Other features:

Performance: 167 mph (267 km/h) top speed -stock- / 222 mph (358 km/h) -upgraded-
LOD0 interior
Custom driver (werewolf)

Installation:

First make sure you have the NFSMW Mod Loader installed
Move the ADDONS folder to your NFSMW folder (delete any mod replacing COBALTSS first)

Used tools:
Zmodeler 1.07b & 2.2.6 | QuickBMS | 3DSimEd | GIMP | NFS TexEd | DXTBmp | NFSMW Mod Tools | BinViewer
Copyrights/permissions:
If you would like to modify and/or distribute this mod, please:

keep this readme file without any alterations whatsoever (in case of just sharing this mod around)
give me proper credit (AJ_Lethal) for creating the mod
Seriously, respecting those conditions is not hard at all. Unless you're terminally dumb or a shameless, talentless hack.



---
Comments
---
No comments, be the first one to leave a comment!
Uploaded at: October 29, 2017 @ 00:13
---
YouTube Video
---
Youtube videos are disabled.