ULTIMATE DECAL OVERHAUL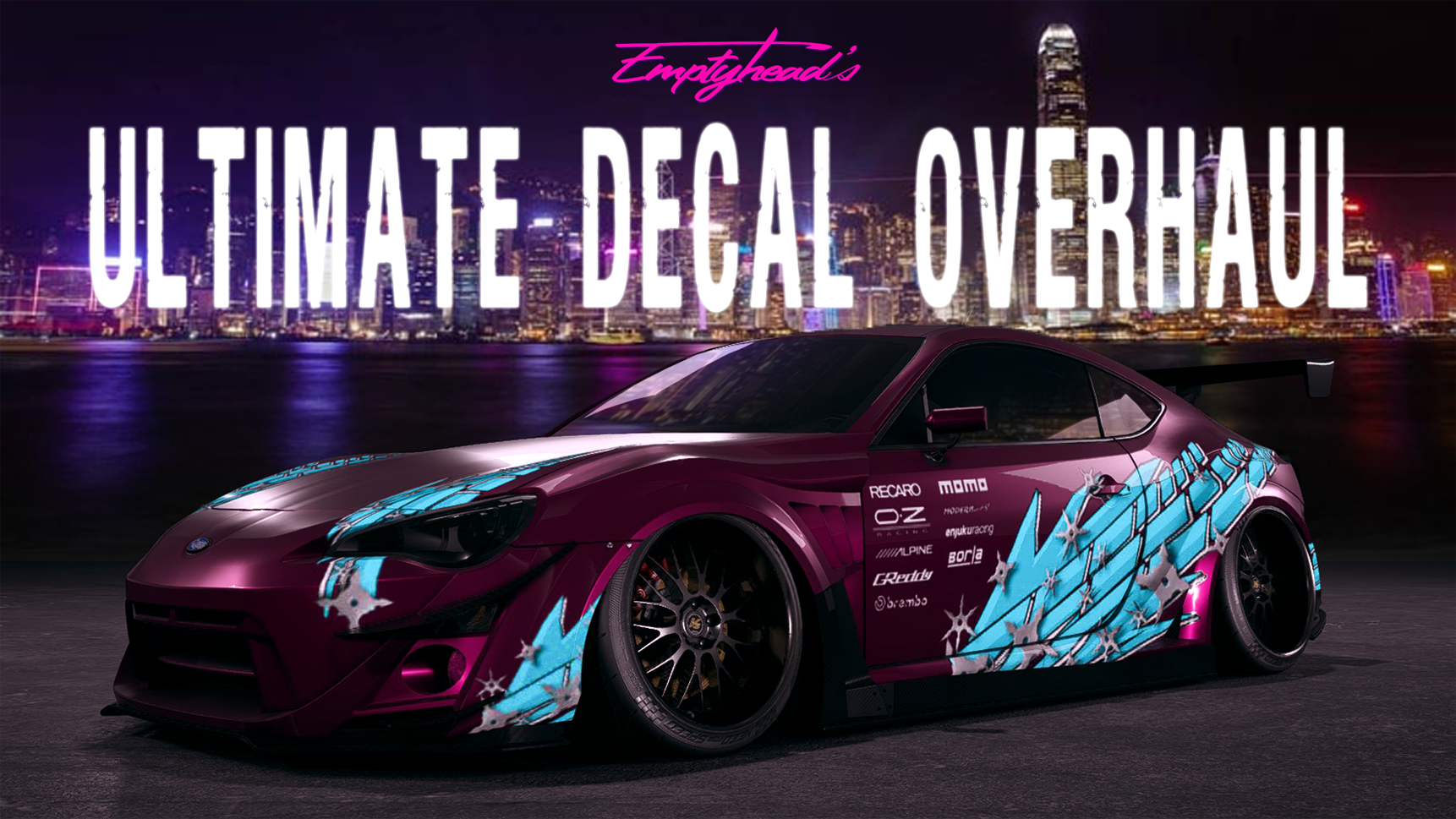 ---
YOU WILL NEED ARCHIE'S "UNRESTRICTED VINYLS" MOD FOR THIS TO WORK PROPERLY. YOU MAY ALSO WANT GZILLA'S "DEBUGGED" MOD.

So I made this for some Cinematics I was planning on making in Payback before Heat came out. I was going to add everything you see here & possibly more to Heat, but support for the game in Frosty still isn't quite ready yet.

This Mod includes:

- More famous aftermarket brand decals
- Custom brand decals from other NFS games
- Title decals from other Racing Games
- JDM Vanity slogan & slap sticker decals
- Nostalgic Brands and more!

This Mod is 100% free to use, however please consider mentioning my name if you want to make content including this Mod & other's I have made.

---
Comments
---
EMPTYHEAD (April 25, 2020 @ 20:22)
A video showing what's included in this Mod & my Artwork Overhaul Mod: https://www.youtube.com/watch?v=HabOuVXAq8w
Uploaded at: April 23, 2020 @ 09:51
---
YouTube Video
---
Youtube videos are disabled.