Porsche Spoiler Fix for Black Box games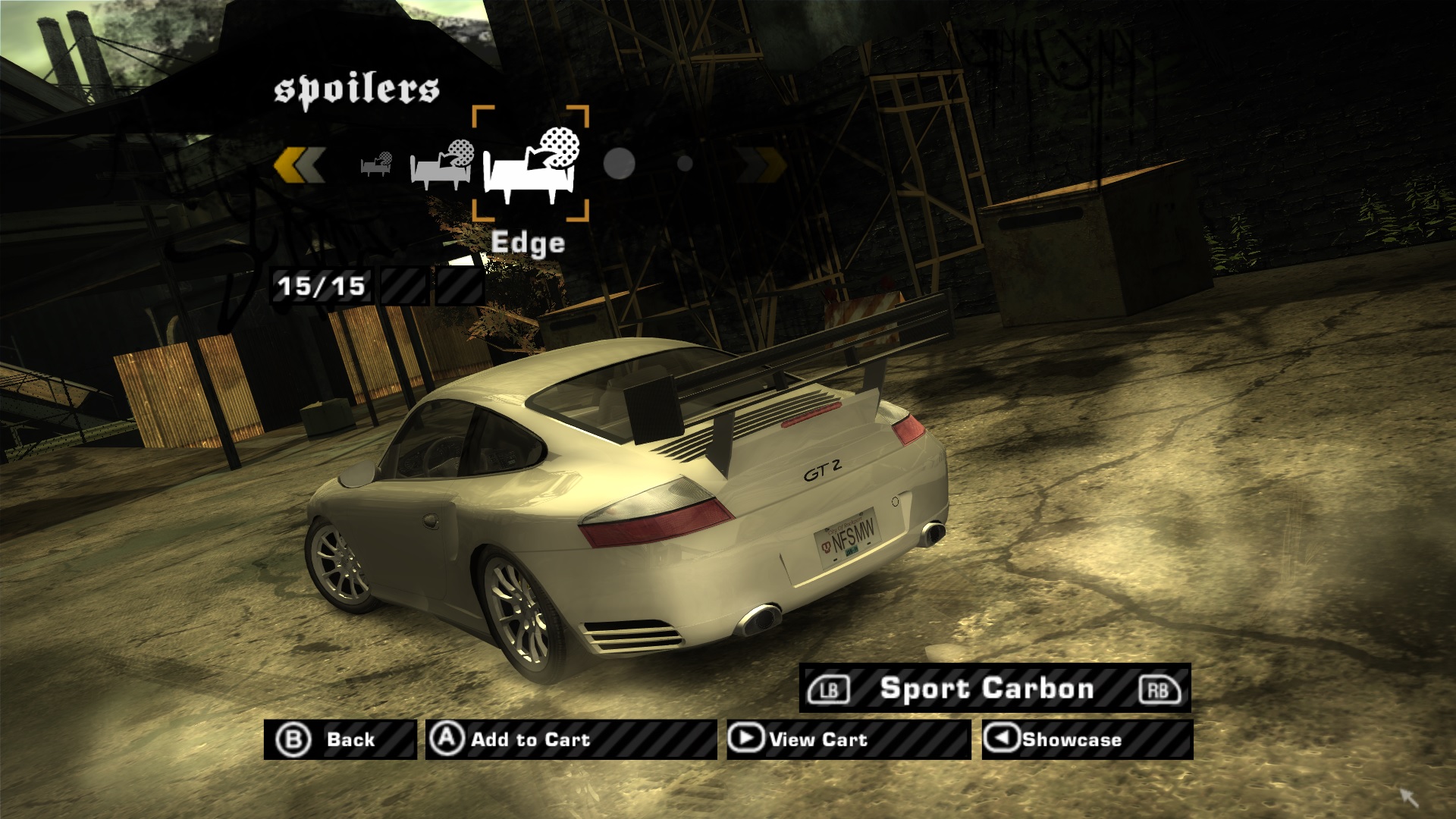 ---
This mod fixes Porsche cars that were wrongly coded to use the vanilla spoiler set, instead of the SPOILER_PORSCHES set. This affects the Porsches that were coded to be bonus cars, or the cut Porsches in NFSC that had global leftovers. Just import the endscript with Binary. There are two scripts, one for each NFS game.
This mod supports:
Need for Speed Most Wanted (Porsche 911 GT2 (996))
Need for Speed Carbon (Porsche 911 GT3 RS (997), Porsche 911 Carrera S (997), Porsche 911 Turbo S (996))

Update: Now supports later Binary versions.

Credits:
MaxHwoy: Binary, which made global editing easier
Porsche: Actual Cars
EA/BB: Actual games, but rushed a bit and made these Porsches uses the vanilla spoiler set.




---
Comments
---
Uploaded at: May 17, 2020 @ 02:08