[NFSC]Aston Martin DB9 Upgraded Sound fix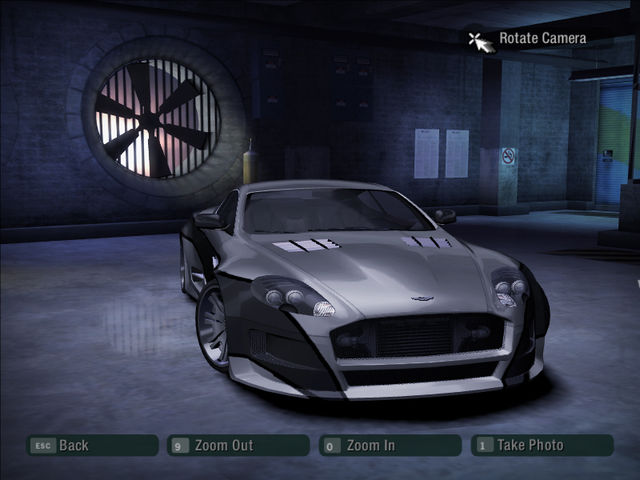 ---
Can we please quit listening to the odd SL65 sounding Aston Martin please?


Features:
- A sound fix for The upgraded Aston Martin DB9 (GIN ported from MW)
- A ver ver very very small buff for it (just handling stuff dont worry)
- An experimental Upgraded sound for db9 (OPTIONAL)

Installation:
- Copy The gin named as GIN_DB9_upgrd.gin in the gin folder: Need for Speed Carbon->SOUND->ENGINE->GIN
- Open VltEd, go to the top left corner and click on File/Import/ModScript (or just press Ctrl+I)
- Find the folder with the name Mod Scripts and select the db9soundnice.nfsms script (or
- Once it was imported, select File/Save (or simply press Ctrl+S)
- Run your game
NOTE: you can only have one mod at a time

Requirements
- VltEd 4.5+

Known Issues:
- Please report ur issues in the comments of this mod

Credits to:
- nfsu360 for creating NFS VlteED 4.6
- EA for creating the db9 sound from MW
- EVERYONE!!!

THANK YOU FOR DOWNLOADING IT AND HOPE YOU LIKE IT
HAVE FUN!!!
---
Comments
---
No comments, be the first one to leave a comment!
Uploaded at: May 20, 2020 @ 19:16