Need For Speed Most Wanted - Better Light Flares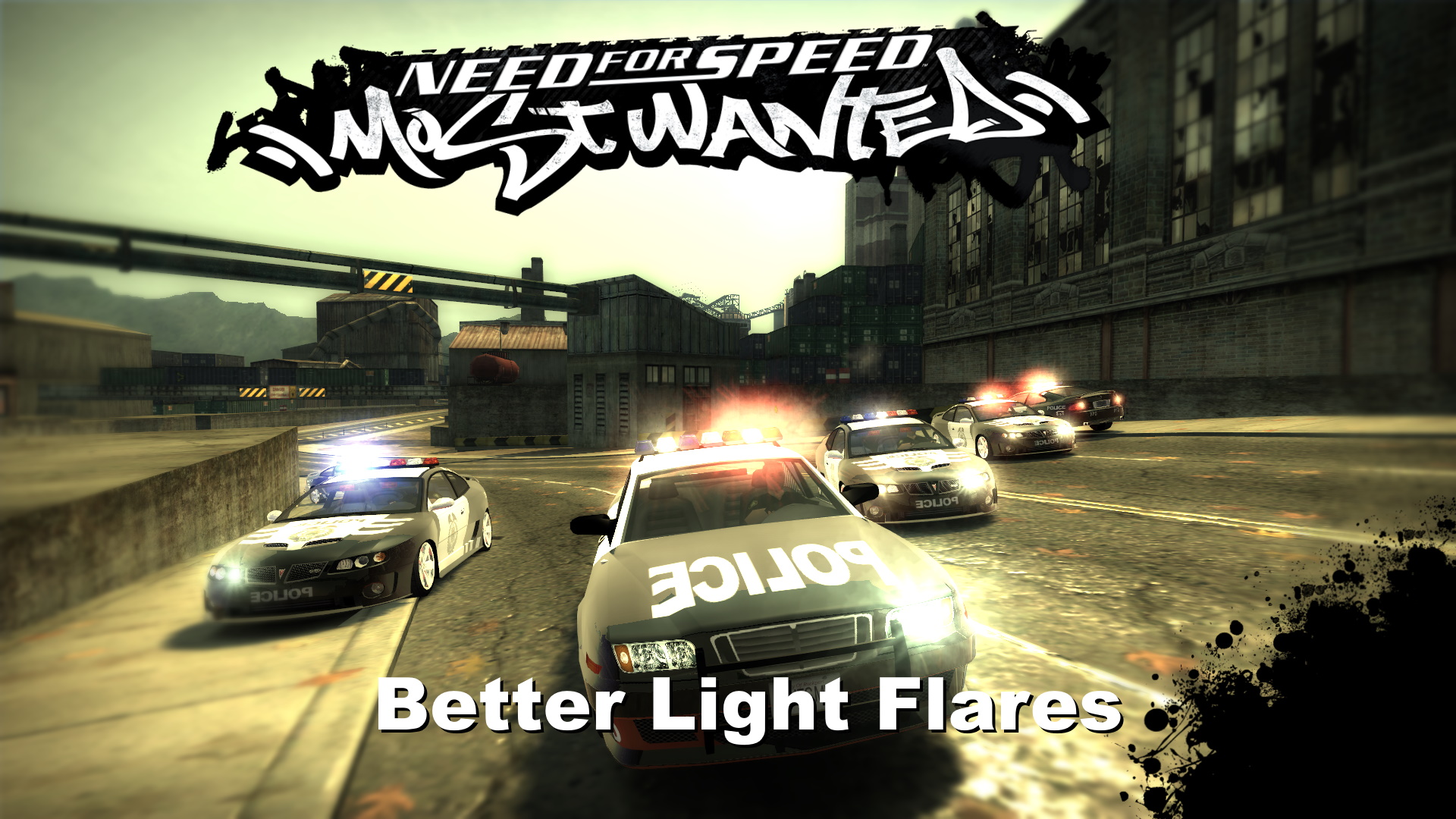 ---
This mod improves Most Wanted's lighting effects by improving the vanilla game's light flares and other effects by resizing and increasing the color contrast of several effects, such as police lights and headlights. Also included is the option to remove the white police lights, leaving a vibrant red and blue similar to the Xbox 360 release.


Installation
---
Download and extract the .zip file on this page.

Open VLT-Edit (by nfsu360).

Click on "File -> Open" and navigate to your game's root folder. The game's database will load onto the screen.

Click on "File -> Import -> ModScript" and navigate to the extracted mod folder.

Import the ModScript (.nfsms file).

Be sure to read all information provided at the installation menu. If there is none, simply click "Continue".

Check bonus boxes if you want extra features.

Once the script loads, click "File -> Save".

Run the game and enjoy!

Known Issues
---
None. Please report bugs, flaws, or improvements in the comments or contact me on Discord (@Avalanche#1103)!

Changelog
---
5/20/20 @ 14:53 - v1.0.0, initial release.




---
Comments
---
No comments, be the first one to leave a comment!
Uploaded at: May 20, 2020 @ 21:54