Driveable traffic cars in Underground 2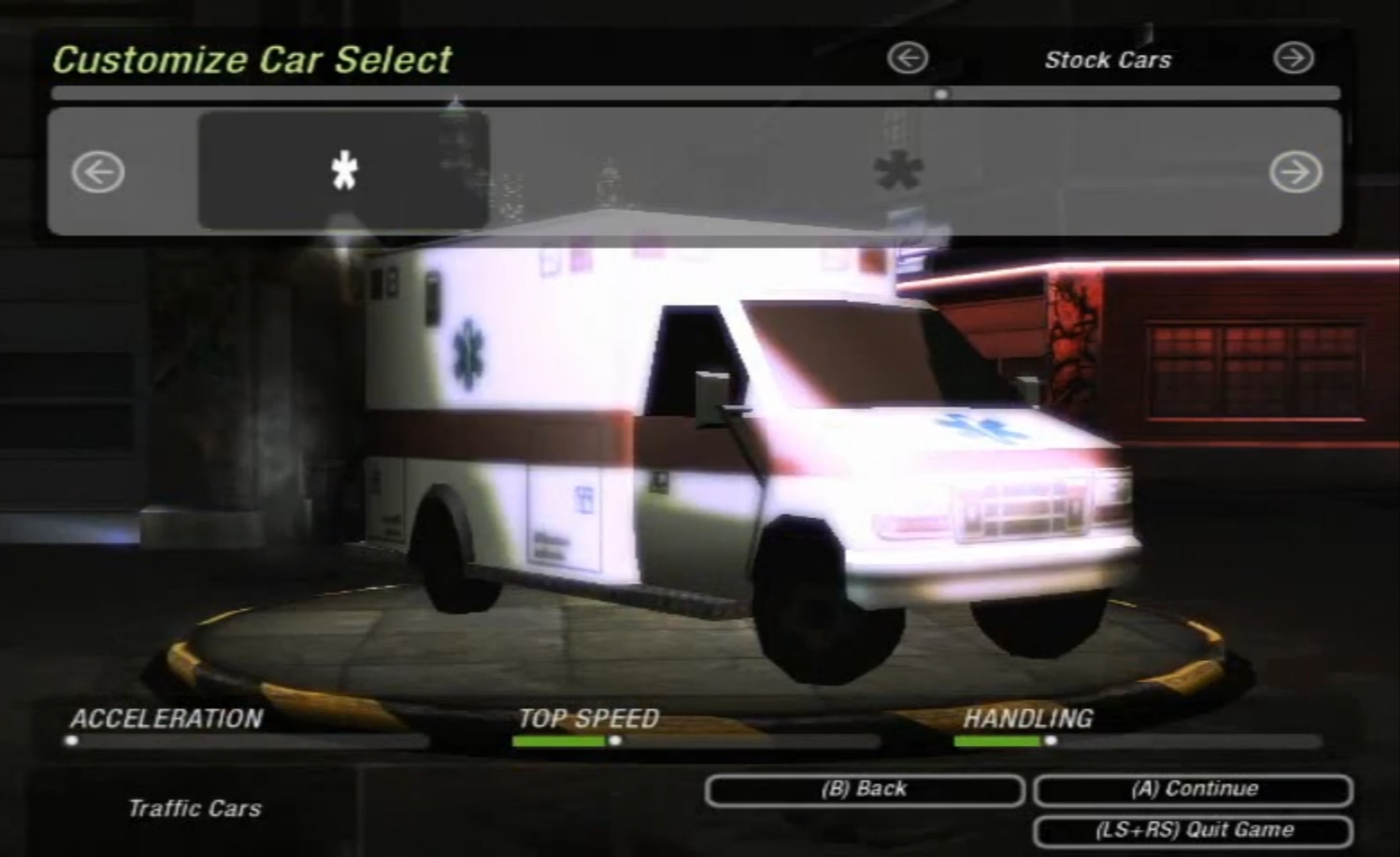 ---
My first Script for Underground 2. This will make traffic cars to appear in car selection. Them are fully driveable in any mode and you can tune performance as well.


- FEATURES -
* Enable all 15 traffic cars as normally selectable cars
** This includes the unused Ambulance and Firetruck
* Tuneable performance and rims
** For rims you need Debug Customization

- KNOWN BUGS -
* When better Suspensions are installed you will not able to drive the car. Just don't install any kit
* No customization apart rims
* When used in Career may crash after bought, but you will not lose the car, just open the game again and drive your car

- USAGE -
* Use Binary by Max Hwoy
* Select the icon with the green 350Z
* Import the file
* Save
* Start the game and create a new profile
* Have fun!


---
Comments
---
Uploaded at: May 28, 2020 @ 20:49