2005 Saleen S281 SC "Barricade"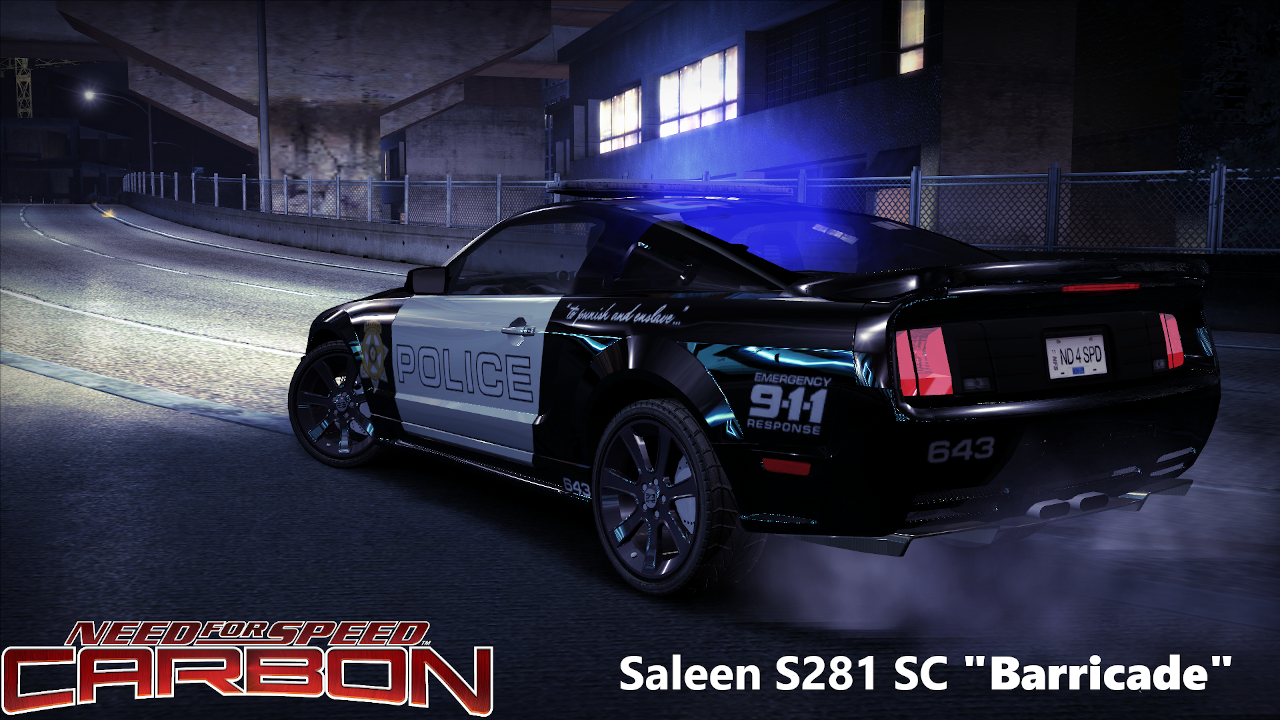 ---
Replaces: COPSPORT (Cross'Vette)
Game: Need for Speed: Carbon

Hello all. This is mod that replaces COPSPORT with the Saleen S281 "Barricade" featured in Transformers (1-3).
NOTICE: I won't be fixing the issue with the normals in the front bumper. I feel like I will ruin the model if I fix it. Sorry.

Features
[*] Detailed interior
[*] Normal mapping for badging.
[*] Generic Cop model
[*] Chassis model and engine
[*] Damage model
[*] Working brakelight textures
[*] Working cop markers
[*] Damaged glass texture for brakelight and headlight glass

Installation
1)Unpack zip archive and copy "CARS" folder from archive to the Need for Speed: Carbon installation folder.
2)Run VLTed as administrator and press CRTL + I to import "BarricadeScript.nfsms".
3)Save changes in VLTed and enjoy the mod.\

Future updates
[*] LOD
[*] Fixing the issue with license plates in distance

Credits
[*] Neon for VLT configuration
[*] Goodboygamer for converting the model from GTA:SA
[*]Nismoracer00 for screenshots, testing and the idea of this
[*] Me for added details, damage model, and revamped textures.
[*] GIMP 2.10 by Spencer Kimball and Peter Matis
[*] Blender 2.8 by the Blender Foundation
[*] Zmodeler 2 by Oleg Melashenko
[*] EA BlackBox for some textures.
---
Comments
---
It was all worth it, thank you everyone
Uploaded at: July 28, 2020 @ 22:51