The Run Perfected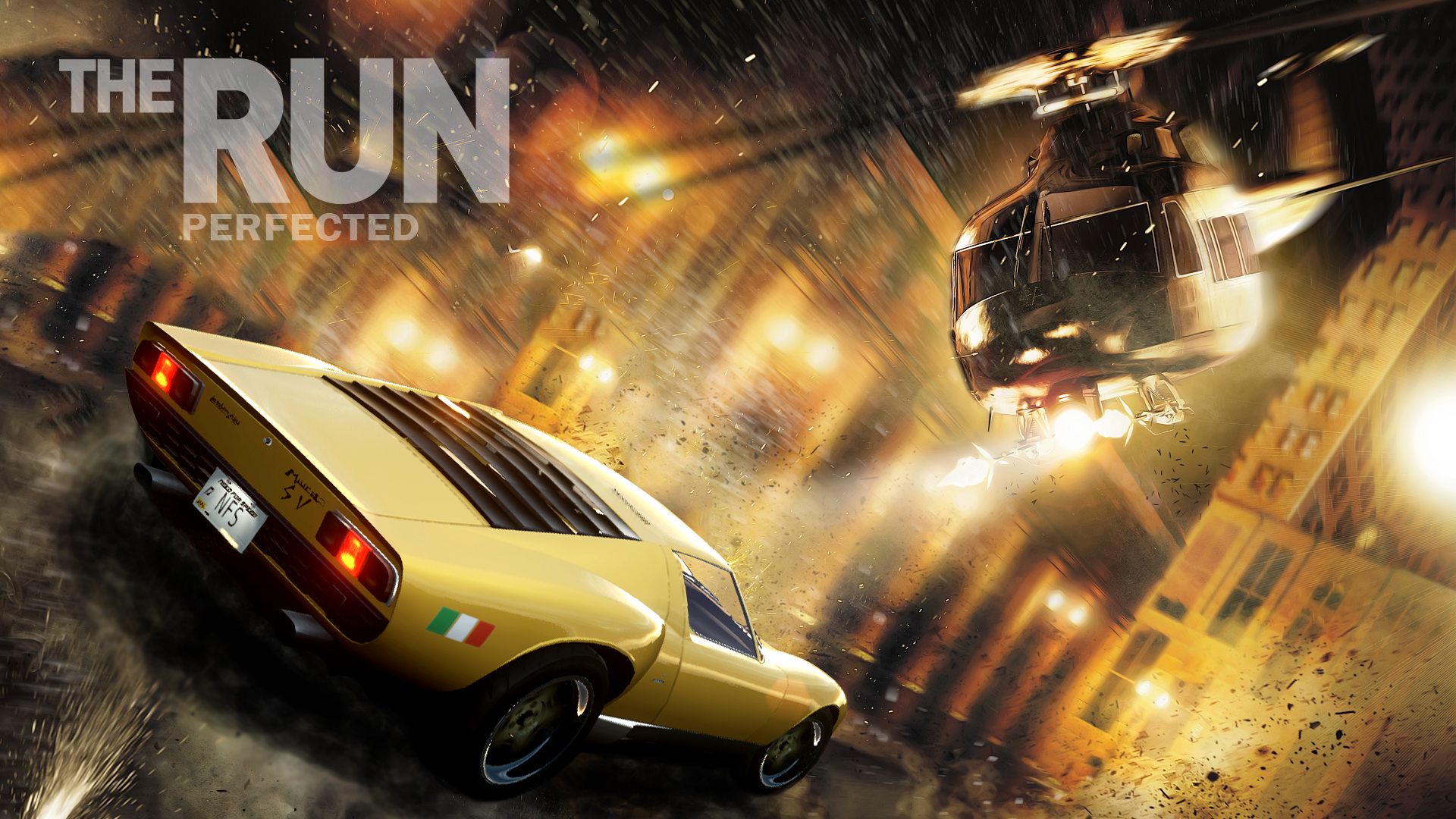 ---
This mod is the result of 150+ hours of database research, memory hacking and scripting. It is still under development so any anomaly or option that doesn't work it will be checked for fixing in the next update. Any feedback is welcome.

IMPORTANT: It requires about 15% extra CPU usage (taking an i7-4790K as a reference)

CURRENT VERSION: 1.1 > Improved compatibility with other machines

Brief explanation of the content featured in this mod:

TIME OF DAY RANDOMIZERS
- It includes different options for both Career and Challenge Series modes. Is recommended that you select only one at the time.
- There are map levels such as Las Vegas East or Chicago Downtown where you will see a drastic change in the time of day due to some NIS cutscenes not having implemented the option of changing it.
- San Francisco is the only map level where there is no night setting implemented.
- If you encounter in any map level a weird looking time of day setting just restart to make the randomizer pick another value. It is a known bug that two pointers point to the same chunk where levels are loaded from.

HIDDEN CHALLENGES
- It unlocks two hidden challenges that were thought to be released.
- One is Dont't Drive Junk where you drive a stock Impreza WRX STi Hatchback in a 3 lap race around Oakland's Junkyard which is by the way the one and only multilap race in the entire game.
- The other one is Drive Harder, an event where you drive a Tier 5 tuned car facing a rival and trying to escape the Mob until the entrance of New York's underground.

GAMEPLAY OPTIONS
- Car Garage Render enables a feature present in the demo version that got cancelled in the final release. It will render all cars in the main menu garage as you scroll through the car roster. Do not use it in VIEW CARS as if you load too many cars it will crash the game since it's not optimized.
- HUD Toggle allows you to enable or disable the HUD once you are in a race or cutscene.
- Timer Freeze Toggle allows you to freeze or unfreeze the timers you encounter in both Career and Challenge Series
- Car Select Randomizer is intended to give a bit of dynamism when replaying the Career Mode since you will get at the San Francisco Garage tuned Tier 4 Cars, at Las Vegas East and Chicago Downtown stock Tier 4 cars and at Uri's Garage stock Tier 5 and Tier 6 cars.

THE RUN SPECIALS
- These two are intended for experienced people with the game, especially The Vintage Run.
- In The Vintage Run you will play the Career Mode using the Classic cars starting from Tier 1 to Tier 5.
- In The Supercar Run you will do the same but this time using only Tier 5 and Tier 6 Supercars.
- Gas stations are not modified for these two mods.
- Both options are fully compatible with time of day randomizers.

CONTENT UNLOCKERS
- Exclusive Challenges unlocks Underground, Most Wanted, Carbon and Old Spice Challenge Series packs.
- Special Cars unlocks all special cars found in the game including the famous Supercar Pack. Instructions for how to unlock those for Multiplayer are found in the trainer.
- Secret Rival replaces some of the AI racer cars with the Lamborghini Miura SV shown in mod's thumbnail. It was thought to be part of the story as stated in the game files.
- Limited Edition enabled all content related to it.

DEBUG PLAYLISTS
- Enables three of the most interesting Multiplayer Playlists found in the game files.
- You can only play with one at the time since it replaces the Mixed Playlist.
- If you want the Mixed Playlist back just disable the option you chose.
- To enable another playlist after you already enabled one before simply uncheck the previous one and check the new one.

TO OPEN A LOBBY BY YOURSELF:
- Pick the playlist you want and enter it. Now do this move if you are on keyboard or controller equivalent three or four cycles: Enter Esc Esc Enter Esc Esc Enter... until you will see the game putting you automatically into an empty lobby.
- Normal players can join when searching through Quick Match option since these three playlists are written into the server.
- You can also open a lobby automatically by launching the game with this command and picking any playlist: -NfsOnline.AllowSinglePlayerOnline 1
- Put that one in the Origin console by selecting the game, right click, properties, command line arguments.

LAUNCHING THE GAME WITH COMMANDS WILL CHANGE THE MEMORY ALLOCATION SO SOME POINTERS WILL NOT FIND THE CORRECT VALUES THEREFORE SOME OPTIONS WILL NOT WORK AS EXPECTED

MODE OF USE: Once the game has launched, open the trainer and select the options you desire. If the game crashes you will have to reopen it to make sure everything works as intended.

SHORT Q&A
+ When is the next update going to happen?
- There is no date. It will probably going to happen next summer.
+ Where can I put the stuff that I find not working or my suggestions for next updates?
- Here or in NFSMods discord.
+ Am I going to get a quick response to my comment?
- Most likely not, but I'm gonna try to take a look at NFSMods once a week.
+ Will you release in the future the source code of this trainer?
- It is not intended but we'll see how popular the mod is.

Special Thanks to Monoracer X, Brawltendo, SpeedyHeart, Ryuji and Dark Byte.

I am not responsible for any damage caused to your system by this program. You are fully responsible to use it or not.



---
Comments
---
Uploaded at: September 18, 2020 @ 08:22