Beta Conversion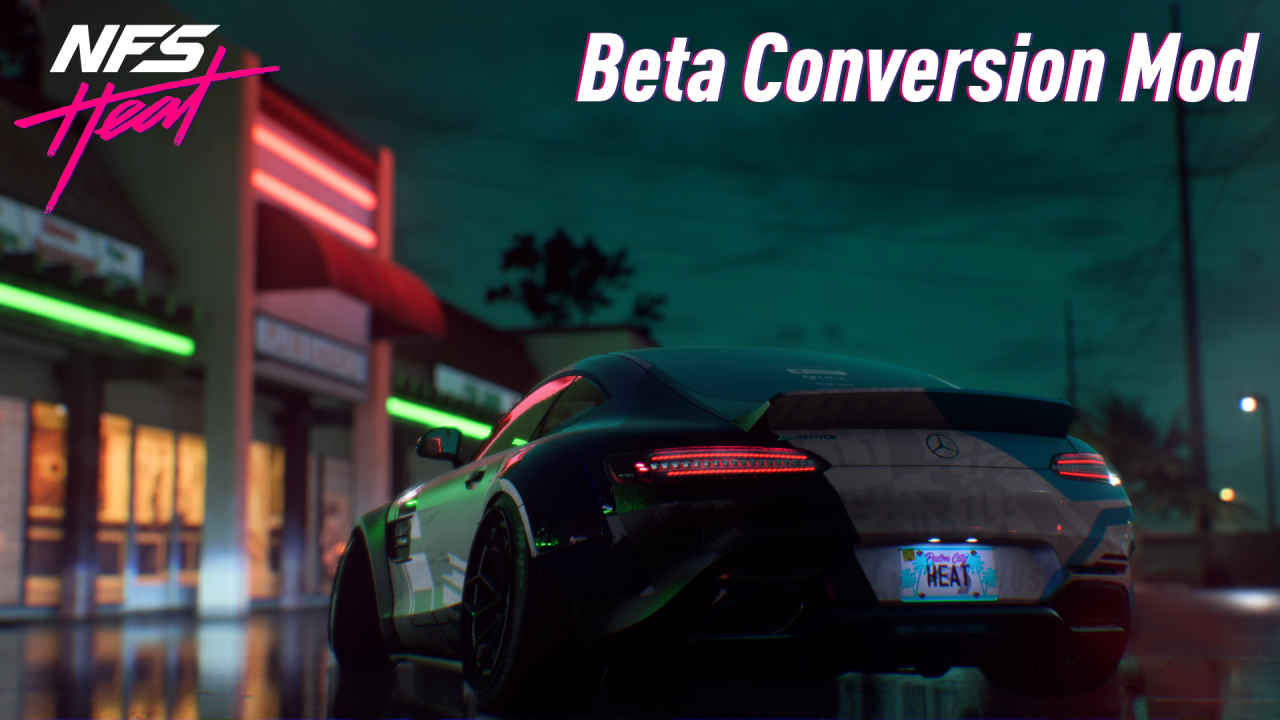 ---
DOWNLOAD LINK - GOOGLE DRIVE
VIDEO

Quick description:
An attempt to manually remake beta elements from earlier builds of the game. It's mostly focused on changing weathers, hence it has:

Daytime that has more red/purple tint to it (gameplay trailer)

A little more orangish sun in sunset time (gamescom demo)

Dark neony night (gamescom demo)



Besides that every weather (including sunset and overcast) has different AO settings for HBAO method (recommended to use it, as it works better than AAO, thanks pottis), and default clarity settings, which gives a nice sun gloom. Also a little better SSR reflections, thanks to Konix.

Besides that this mod also includes beta palm city license plate, and fortune valley plate is replaced by early placeholder "MYFLORIDA" variant. There's even more - some HUD elements such as speedometer and heat icon has been changed too. In day races, the checkpoint flags are from beta. Don't forget about garage wall - now it uses red brick texture.

Current issues:

Red brick wall in garage is looking weird, not bad, just not the same as beta because of release garage lighting

Night has issues with fog (you can see that more clearly in rain, and right after it)



You need 1.0.5.9 version of FrostyEditor with NFS Heat support, go find it! (can't link it there)
Have fun!


---
Comments
---
No comments, be the first one to leave a comment!
Uploaded at: September 20, 2020 @ 20:57