[NFSW] 8K HDRI Skyboxes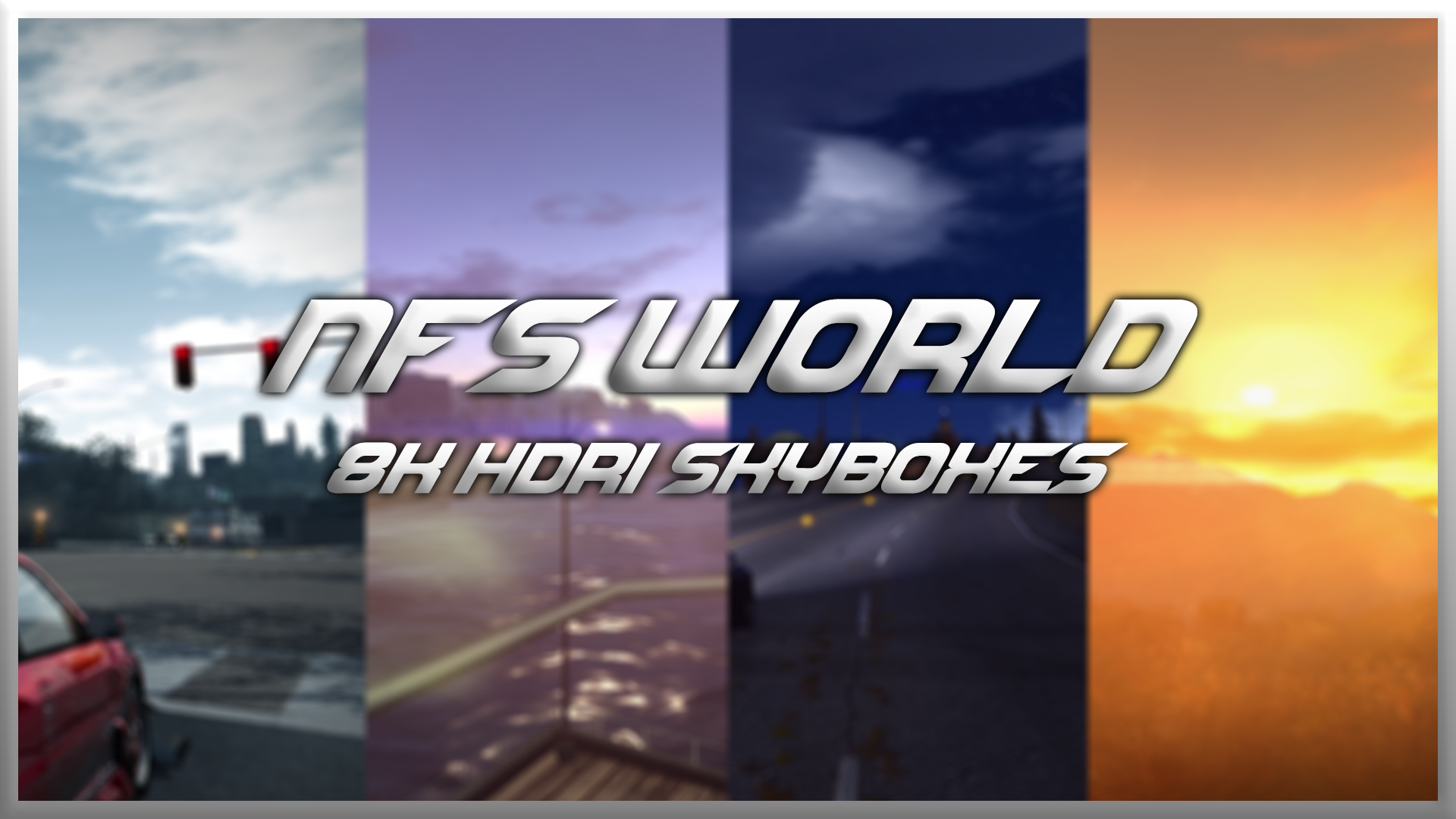 ---
8K High Dynamic Range Imaging Skybox
---

This is NOT a TexEd .tpf mod, it goes directly in the game files.

Since NFS World is still a popular online racing title mainly thanks to Soapbox Raceworld, and many people still showcase wonderful screenshots of this game to this date, I've decided to bring 8K HDRI skyboxes to this game. Each skybox matches with the color palette of the game, improving upon the vanilla look of the game.


CHANGELOG
Current version - 2.0:

Stretched skyboxes are now fixed

Removed DXT5 compression from some skybox textures to improve quality

Night sky over-saturation issue has been fixed

PREVIEWS:


Note that the ambient color will shift depending on which map zone you're in, this adds to the sky variety.
Note 2 If you play online on Soapbox Raceworld, some servers might use their own custom skies, which might override this mod.
---
Comments
---
brianjai (October 12, 2020 @ 10:47)
can you downscale it to 4k or 1440p?
brianjai (October 12, 2020 @ 10:46)
it looks nice
but it causes out of memory problem sometimes
Uploaded at: October 09, 2020 @ 19:01