Porsche Cayman S (987) - Unlimiter Support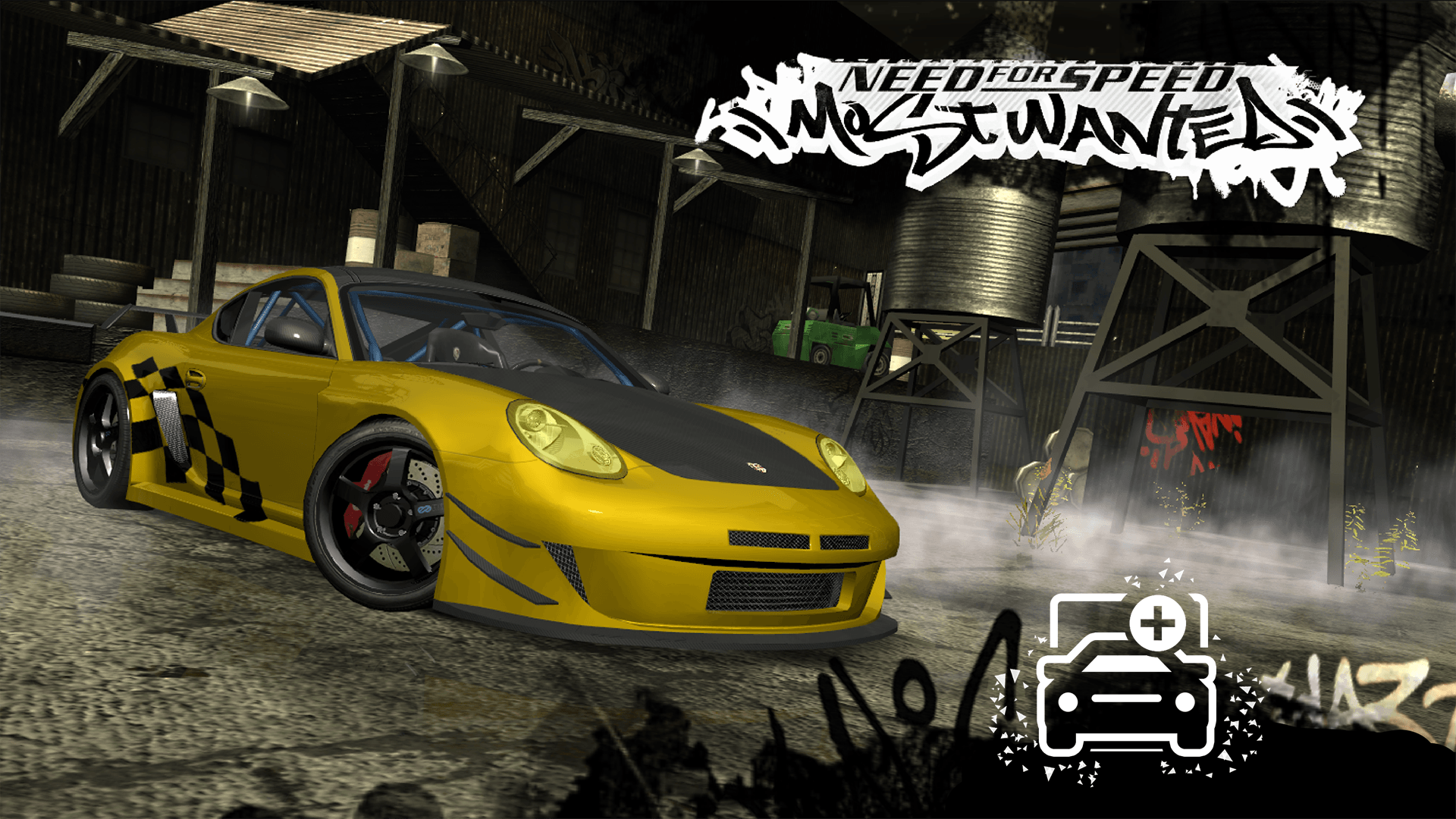 ---
Porsche Cayman S (987) with Unlimiter Support
Mod by EllisRacing for Need for Speed: Most Wanted
Part of the 987 mod project for NFSMW
Current Version: 2.1

--Mod info--
This mod adds many new customization options to the vanilla Cayman S!
For more detailed info: https://nfs-modding.ellisworkshop.com/porsche-cayman-987-need-for-speed-most-wanted
YouTube showcase: https://youtu.be/UqDyAmTDagY
Join my modding Discord server for info on my current projects: https://discord.gg/EWNJKAB

--Changelog--
v2.1 (Dec 2020, latest) - Update with Unlimiter Support
- added back vanilla kit 5 and moved new one to kit 6
- added many new customization options as supported by NFSMW Unlimiter
- added back interior customization as add-on parts
- created car-specific language strings for add-on parts, in all languages
- created install & uninstall scripts for Binary

v2.0 (Nov 2020) - Remake & re-release
- re-worked from scratch
- removed ModLoader support
- moved works kit to separate add-on car
- moved RUF kit to separate add-on car
- refined and improved 3D model for the game's art style
- removed interior parts for body kits
- added back original vanilla parts and LODs

v1.1 (Apr 2017) - First update
- fixed headlight textures
- fixed exhaust positions
- added Shift 2 Works kit

v1 (Apr 2017) - Original release

--------------
How to install
--------------
Notes:
- No VltEd required
- This mod will break existing save games. You must create a new one.

Tools Required:
- Binary v2: https://nfsmods.xyz/mod/1638
- NFSMW Unlimiter v3: https://nfsmods.xyz/mod/688

Installation:
1) Launch Binary, select "for users" option.
2) Select "caymans.end" file included in the download.
3) Navigate to your NFSMW directory.
4) When prompted, select "Install".

To uninstall:
1) Repeat steps 1-3 above.
2) When prompted, select "Uninstall".
---
Comments
---
Uploaded at: November 17, 2020 @ 03:40