Porsche Cayman Works Conversion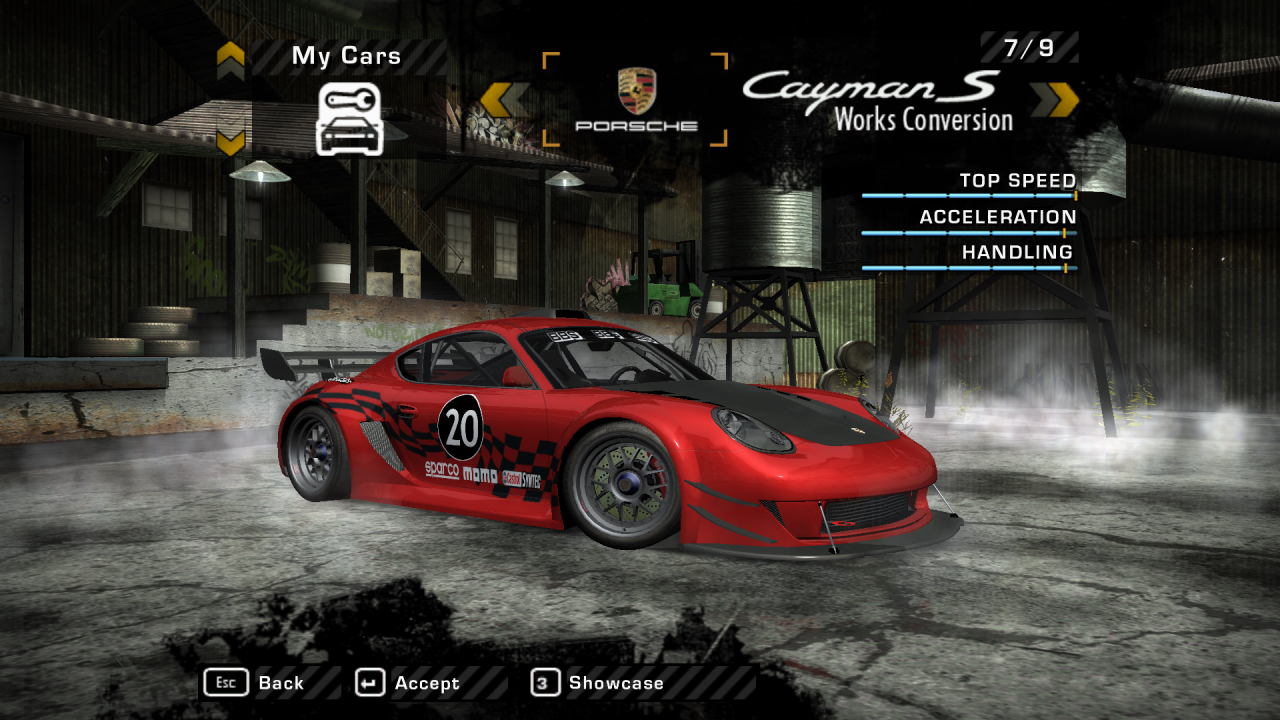 ---
For more info: https://nfs-modding.ellisworkshop.com/porsche-987-mod-nfs-most-wanted/
New - my modding Discord server!
--------
Why did I take a car from a racing sim and put it in a street racing game? Because Racecar.

From Need for Speed: Shift 2 Unleashed, this is the ultimate top-spec racing version of the standard Porsche Cayman. In my original Cayman mod from 3 years ago, this was just included as a body kit – but the car is so different that I decided to include it separately instead.

Features:
– Fully customizable, 'cept for bodykits
– Top-level, balanced performance
– Working damage textures

This car is an addon car, meaning it does not replace any other car in the game. The ReadMe file included will guide you through the installation.
---
Comments
---
No comments, be the first one to leave a comment!
Uploaded at: November 22, 2020 @ 07:17
---
YouTube Video
---
Youtube videos are disabled.