NFSC HD Vinyls [v2.0]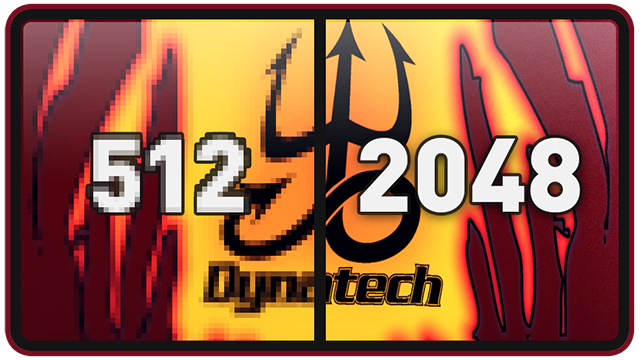 ---
These textures have not been upscaled with AI or filtered through Photoshop. These are the original vector vinyls rendered in 2048 resolution. The remaining raster (precompiled) vinyls were either replaced with 2048 counterparts, or faithfully remade using vector assets. The end result gives a massive boost in quality to all vinyls used in the game.

In addition, the dummy textures for vectors were using 1-bit alpha channels. After correcting this error, some vinyls now have a visible drop shadow that previously couldn't be seen. These drop shadows are also present in the console version, so what you see is exactly what the developers intended.




HOW TO INSTALL
Always backup your files before replacing them.

1. Download Binary v2.5.5 or newer.
2. Launch Binary and select "User Mode".
3. Open INSTALL.end with Binary and follow the instructions.
4. Enjoy!

CHANGELOG
v2.0

Added an option for 4096 (vector) vinyls.

Installation is now done entirely through Binary.

Reduced dummy size by over 99 percent!

Download size reduced by over 50 percent!

Stability should be greatly improved due to a significant decrease in memory usage.


v1.2

Fixed crashing with standalone ExpandMemoryPools script.

NFSC Unlimiter is no longer required.


v1.1.1

Added instructions to install NFSC Unlimiter to solve flickering issue.


v1.1

All files have been edited with Binary instead of NFS-TexEd.

Removed archive password.

CREDITS
Aero_ : Creator of NFSC HD Vinyls.

ThirteenAG: Creator of Ultimate-ASI-Loader.

SpeedyHeart: Sharing information that made this possible.

nlgzrgn & berkay: Information used for ExpandMemoryPools.

EA Black Box: Based on their original design and art.

MaxHwoy: Binary.

---
Comments
---
Uploaded at: December 28, 2020 @ 07:23