NFSUC LEXUS LFA ADDON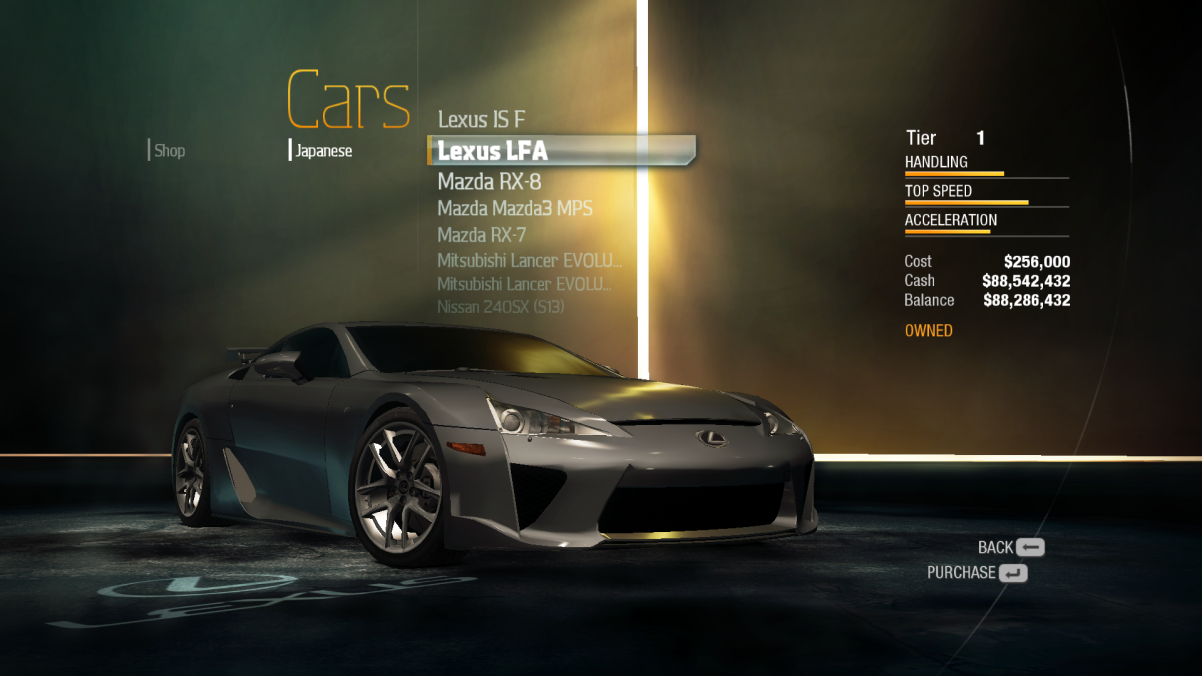 ---
Lexus LFA ADDON For NFS Undercover By LegSolo.

Customisation:
3 BODYKITS
1 HOOD
SPOILERS
WHEELS
1 EXHAUST
PAINT
VINYLS
Special features:
Simcade Handling

Special thanks to the community for all the support and other modders for insight, ideas and helpful information to help improve the mods.

NOTE:
ED included is missing the Resources folder, so you will have to download ED!
---
Comments
---
Pepega (May 19, 2021 @ 09:12)
what, where I can find ExtraOptions and Unlimiter for NFS Undercover?
LegSolo (March 16, 2021 @ 10:34)
redownload ED then redo the process.
xHyqn (March 15, 2021 @ 10:55)
Not working
Ed error:
Ed was unable to add cars into the game.
Resource file cannot be found:
Resources/NFSUC/GLOBAL/BCHUNK_CARINFO_ARRAY.bin
Uploaded at: January 03, 2021 @ 16:13