Paul Walker's Toyota Supra (Fast & Furious) Vinyl mod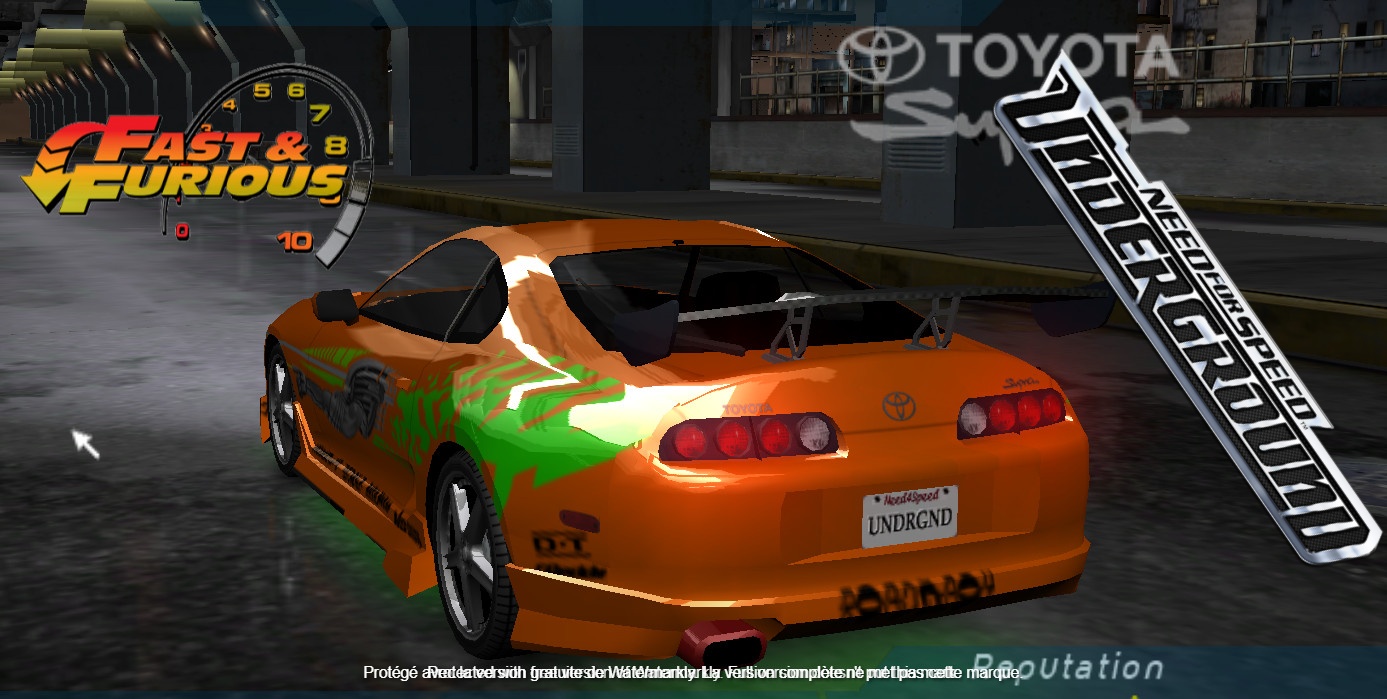 ---
Hello there again! I'm back with another Need for Speed Undergound vinyl mod! Paul Walker's Toyota Supra vinyl mod for NFSUG 1!

IMPORTANT NOTE: The car you see in the thumbnail isn't only like that once you are done installing the vinyl,
like the color is a bit diffrent, so if you think that I lied to you by showing fake thumbnail, don't come back complaining me that I lied, I hope you guys
read this before trying out th mod, now let's begin! Shall we? Here we go!

Instructions:

1. Download RAR file

2. Extract the file with WinRar!

3. Open all folders and in that you get 2 files, first the vinyls.bin file and this file README.txt file! Remember, before installing make
sure you open this TXT file and read the instructions properly before installing the mod!

4. So now copy the Vinyls.bin file

5. Open the folder where have you saved the game.

6. And in that place select the folder cars, ad then select the SUPRA folder! Once done just past the Vinyls.bin file you copied!

7. Hmm, it looks like that vinyls.bin file already exsist but no problem! Just replace it!

8. And DONE! The mod is ready to use!

9. Where to find the vinyl, first make the whole face of the car with orange color, then go to the vinyl adding option and select
manufacturer, that's were the brian's supra vinyl is floating somewhere, yes go throw all the vinyls and stop when the vinyl Jackson Racing Comes, that's
the brian's supra vinyl, add it and done! you can see brian's supra read to roll!!

That's the end I hope you enjoy this mod! *sigh* R.I.P Paul Walker rest in peace buddy...





---
Comments
---
AlanGamer456 (January 28, 2021 @ 04:54)
If you face any bug in any of my mods, send me a message and I will solve the problem, also subscribe to my YouTube channel my videos suck.
Uploaded at: January 27, 2021 @ 13:08