Alfa Romeo 8C Competizione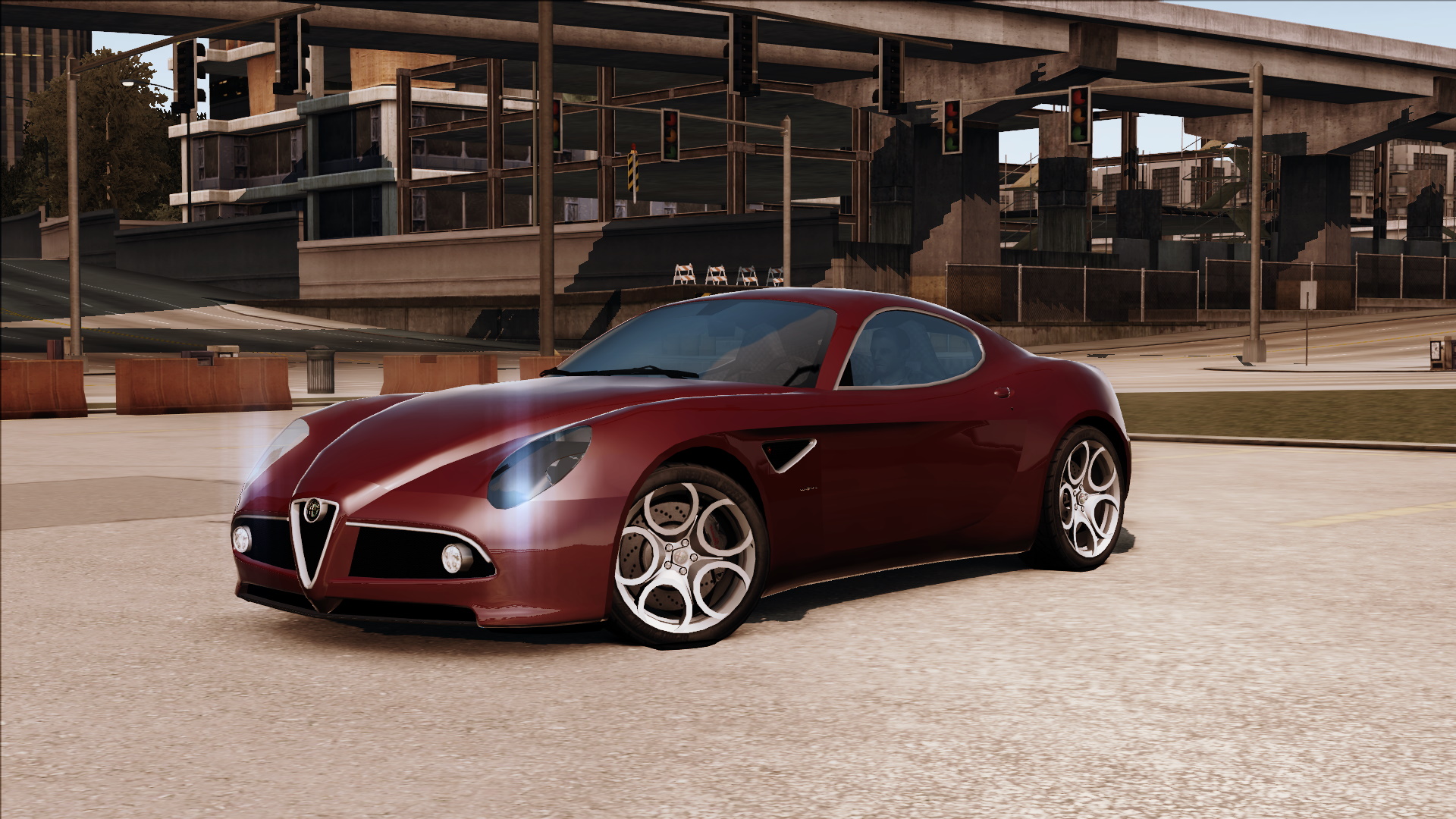 ---
Have you ever wanted an Alfa Romeo in Undercover? Have you been left dissapointed? Well now you can relax, since the Alfa Romeo 8C Competizione is now here!
Now available at your local dealership

Features:
-Bodykits
-Hoods
-Wheels
-Spoilers
-Project Reformed Simcade Handling

Issues:
-The guy inside is still a little low

Credits:
EA - World Assets
The Blender Foundation - Blender
Oleg Melashenko - Zmod
nfsu360 - NFS VLTed and Car Toolkit
Don Ho - Notepad++
Me - For converting the car to Undercover

Edit: Mega nerfed it, since it was too fast. Now it should be more like other T1 cars
Hope you enjoy!

---
Comments
---
No comments, be the first one to leave a comment!