Project Reformed DLC 2 - Elite Series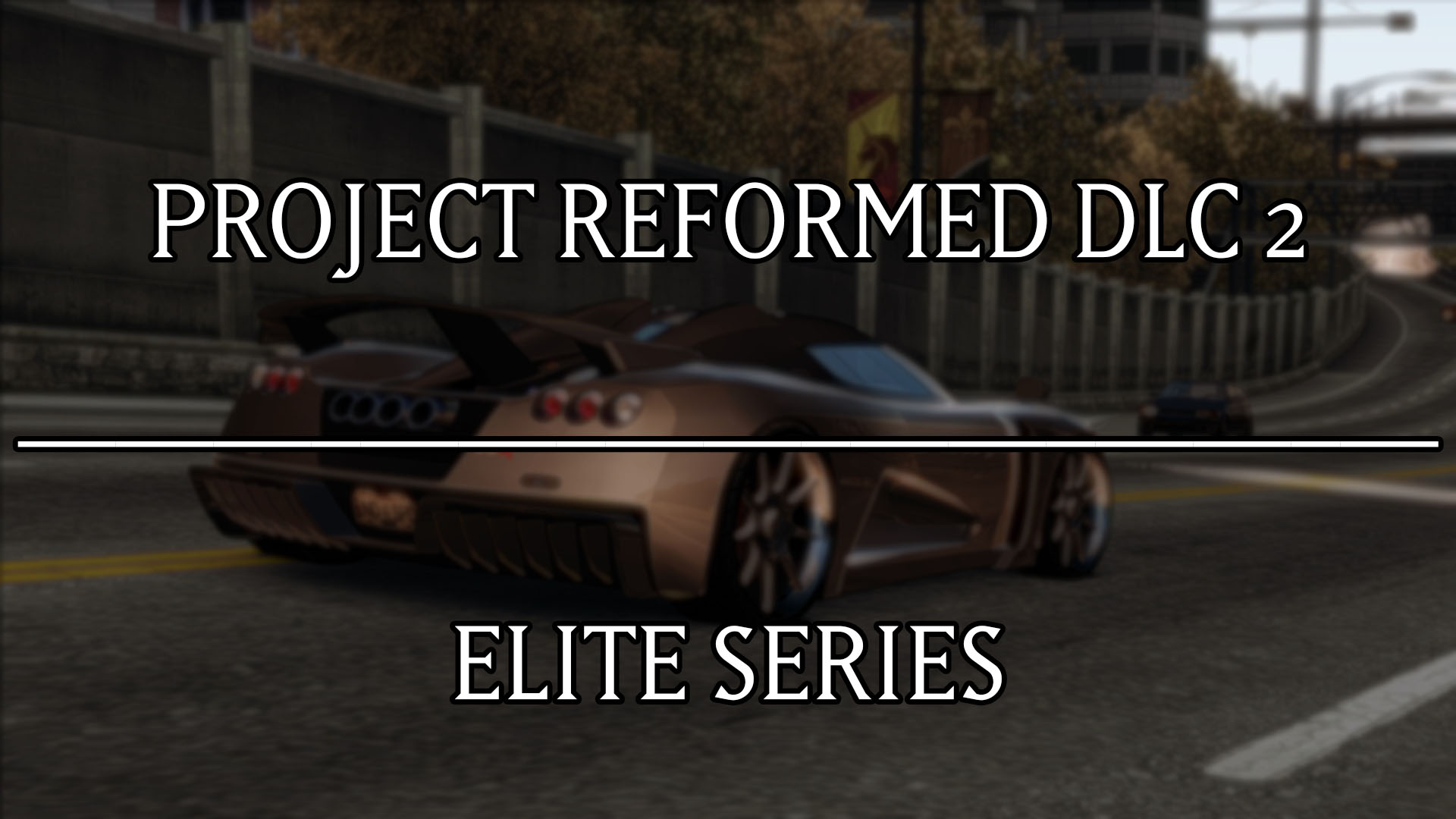 ---
The Elite have dropped off their cars for a select few to drive for their own. Luckily you are one of them!

Cars are converted from: NFS World

Fixed the thing where i wrote the readme wrong. sorry for not being the smartest

Issues:
-None as of now

Minor issues:
-SPED




The lowest end of the Elite cars is still a monster in it's own right.
It's 4G63T 4 cylinder engine has been modified to the extreme, so you can fly around the streets
of Tri-city bay!




The most balanced of the Elite cars of course had to be a Koenigsegg!
The 4.8L V8 inside of it has more power than thje chernobyl explosion!




The fastest car you'll ever drive. The 6.1L BMW V12 is beyond nuclear powerful
and will send you straight to intergallactic space!




The snake has gotten a massive upgrade! It's 8.4L V10 is now
good enough to rip your jaw out at a reasonable enough price!




And finally, a drag car! It has enough power to smoke anything in a straight line,
bud good luck in those corners buddy!

Credits:
EA - World Assets
The Blender Foundation - Blender
Oleg Melashenko - Zmod
nfsu360 - NFS VLTed and Car Toolkit
Don Ho - Notepad++
Me - For converting the cars to Undercover



---
Comments
---
Uploaded at: February 21, 2021 @ 19:38