2007 Porsche 911 GT2 (997) ADDON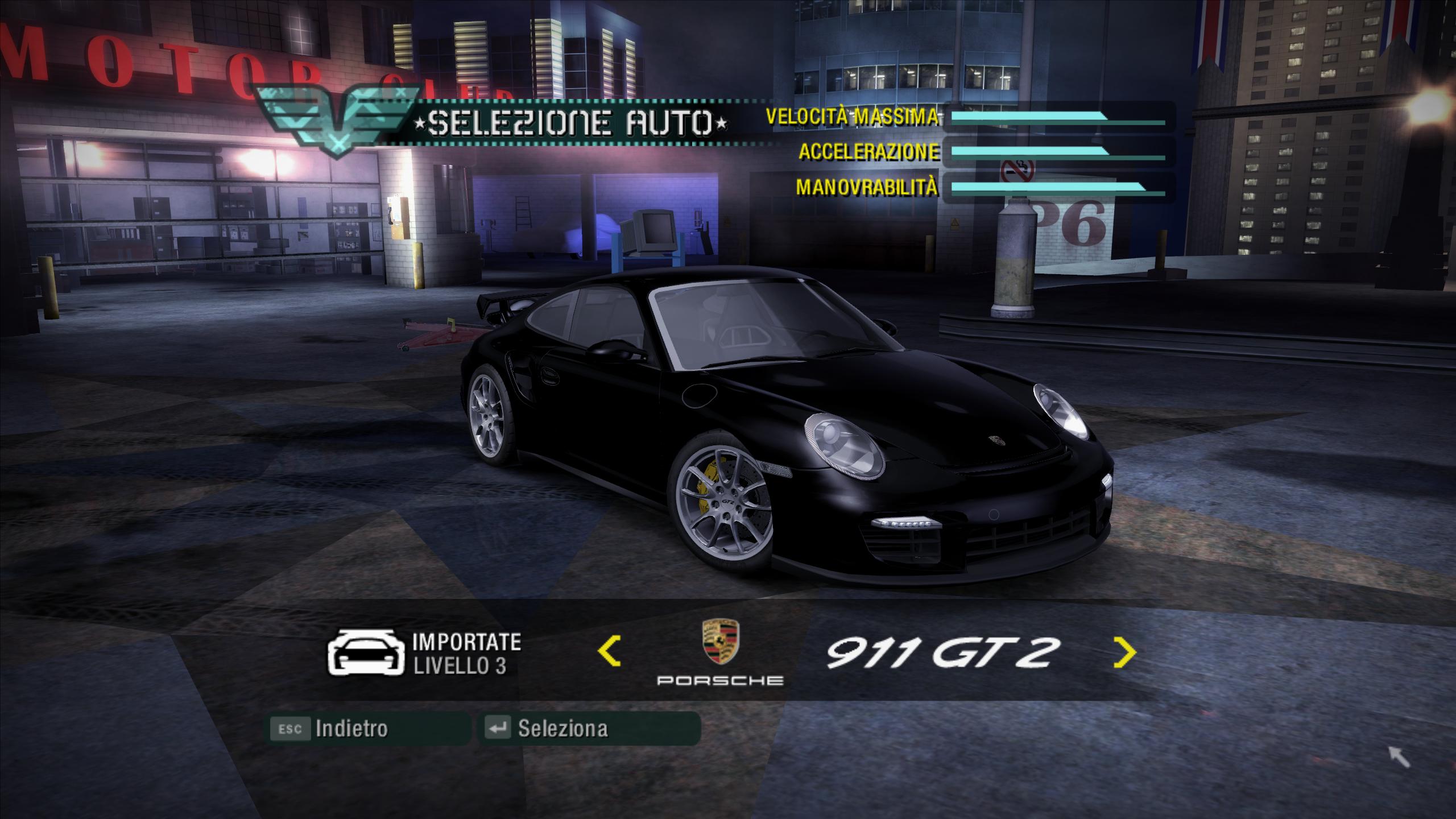 ---
2007 Porsche 911 GT2 (997) ADDON

Can be customized with:
-Autosculpt [Front Bumper (3); Rear bumper (3); Skirts (3); Hoods (2); Roof scoops; Spoilers; Exhausts];
-Aftermarket [Bodykits (2); Hoods (1); Roof scoops; Spoilers; Rims];
-Visuals;

Available in Ed The Car Dealer or Binary installation (Binary recommended).

Special things:

-Custom aftermarket spoiler (available only in Binary Installation);
-NFSUC Male Driver;
-Working brakelights;
-Cops refers as "Porsche";
-Proper windows and body scratches;
-Unlocked by winning Gold Challenge Canyon Tollbooth;
-Cost: 166.000.

The car was tested on an NFSC 1.4 CE installation with the latest version of Improvement Mod, but it should also work fine with any other mod, provided said mod does not exceed 44 addon cars.

Known Issues:
-Vinyl UV Mapping may not be accurate at 100% but you can apply vinyls with no problem.

Credits:
-nfsu360 - for NFS ToolKit, NFS-VltEd;
-Valen2006 - for helping at the start of the project;
-Henry_Allen05 - huge thanks to make all the hard of the work.
---
Comments
---
No comments, be the first one to leave a comment!
Uploaded at: March 29, 2021 @ 19:47