SpeedMod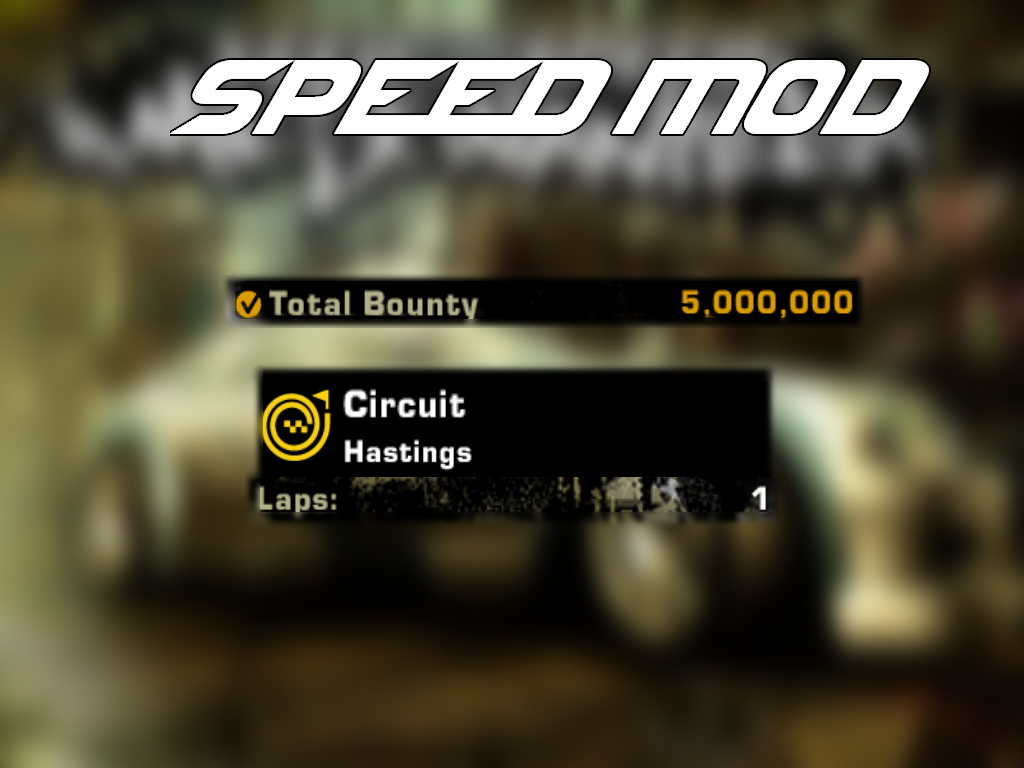 ---
SpeedMod is my small script pack that allows you to go through Most Wanted's career faster than usual.

Features:

All of the circuit and knockout races now have 1 lap.Sort of like the "lap glitch" speedrunners use,except now available on 1.3!

Bounty requirements for each blacklist member are now 50% smaller.

Bounty from destroying cops is doubled.


Each of these features are separate from each other so you can pick which changes you want in your game!

Installation:
1. Open your game copy in VLT-Ed
2. Import any of the modscript files
3. Save the files after importing

NOTE:
While the mod works on an already existing save, it may be incompatible with any other mod that changes races in any way.
---
Comments
---
No comments, be the first one to leave a comment!
Uploaded at: March 30, 2021 @ 13:08