Civic Hatchback (EK9) Addon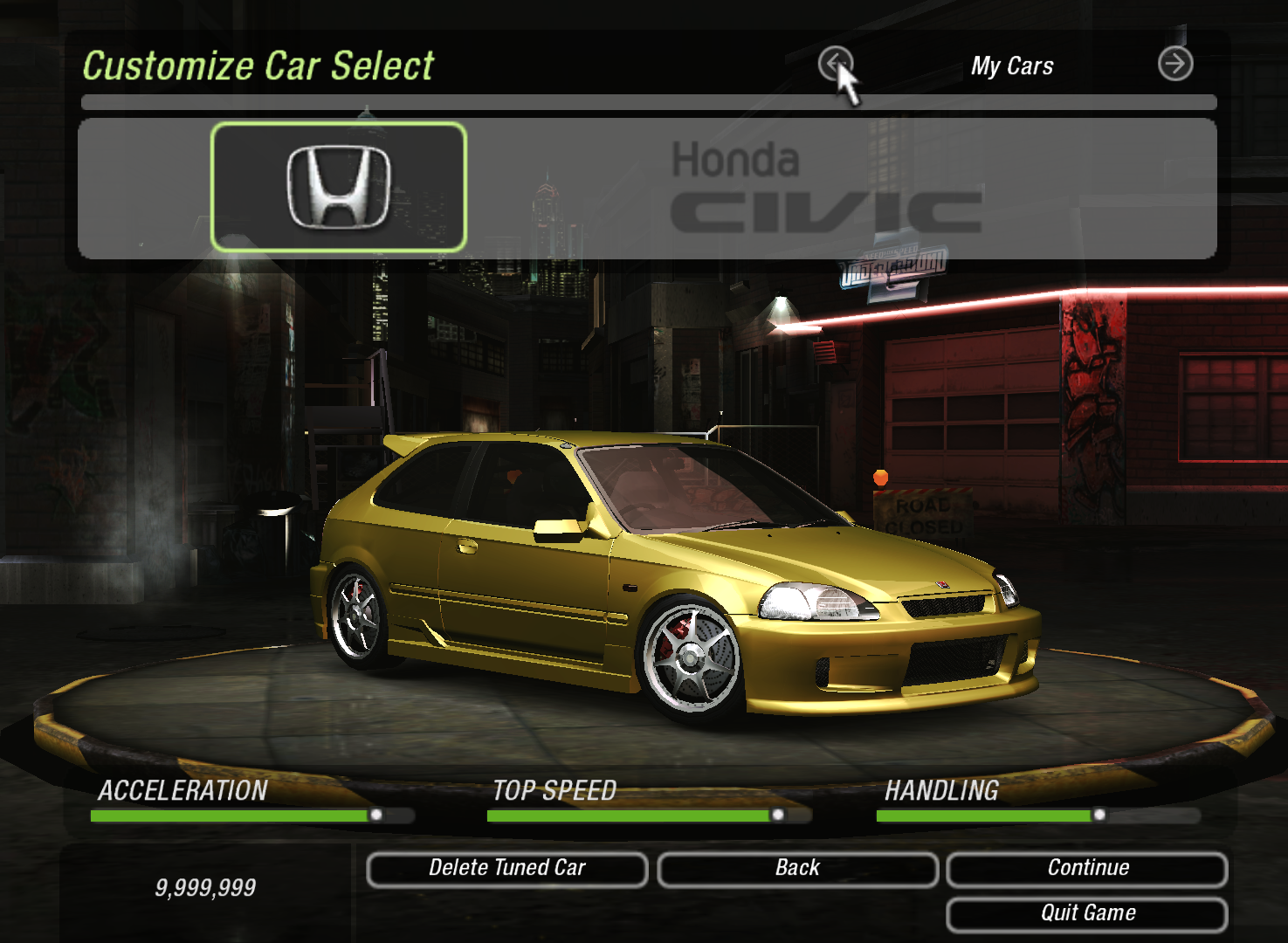 ---
WARNING: MAKE BACKUPS BEFORE INSTALLING IN CASE SOMETHING GOES WRONG.

START A NEW SAVE GAME ONCE INSTALLED. CAR WILL NOT SHOW UP ON OLD SAVE GAMES WITHOUT A SAVE PATCHER

The legendary Civic EK9 is finally available as an addon for Need For Speed Underground 2! I've always wanted to see this car in this game and now we finally get to see it for good. This is probably the last surviving Civic mod made in recent times as all the other ones are no longer on nfscars.net.

Performance copied directly from vanilla game civic

Not my car model, I found it a long time ago, and the page that i found it on was in russian and even when translating it, it still does not show who the author is.

Can be customized with:
-Rims and spinners
-Paint
-Tints
-Hydraulics
-Exhaust Tips
-N20 Purge
-Neon
-Vinyls
-Side Mirrors
-Spoilers
-Roof Scoops
-Carbon Fiber Hood, Spoilers, and Side Mirrors
-Performance upgrades

Bugs:
May go into in an infinite loading screen when loading into the world, if this happens, simply close out the game using task manager for windows, and try again.
Shows as "Escalade" in stats(use NFS Labrune to fix this issue)- I will fix this issue myself in the next update, but for now I just want to get this mod out as soon as I can
Vinyls do not fit correctly for some reason.



---
Comments
---
compicat (October 01, 2021 @ 15:49)
Mod is not completed. For the ones, who are interested, i fixed end scripts and uploaded here:
https://www66.zippyshare.com/v/fkhgxMsM/file.html
Uploaded at: May 11, 2021 @ 04:51