HD UI Remake (v0.5)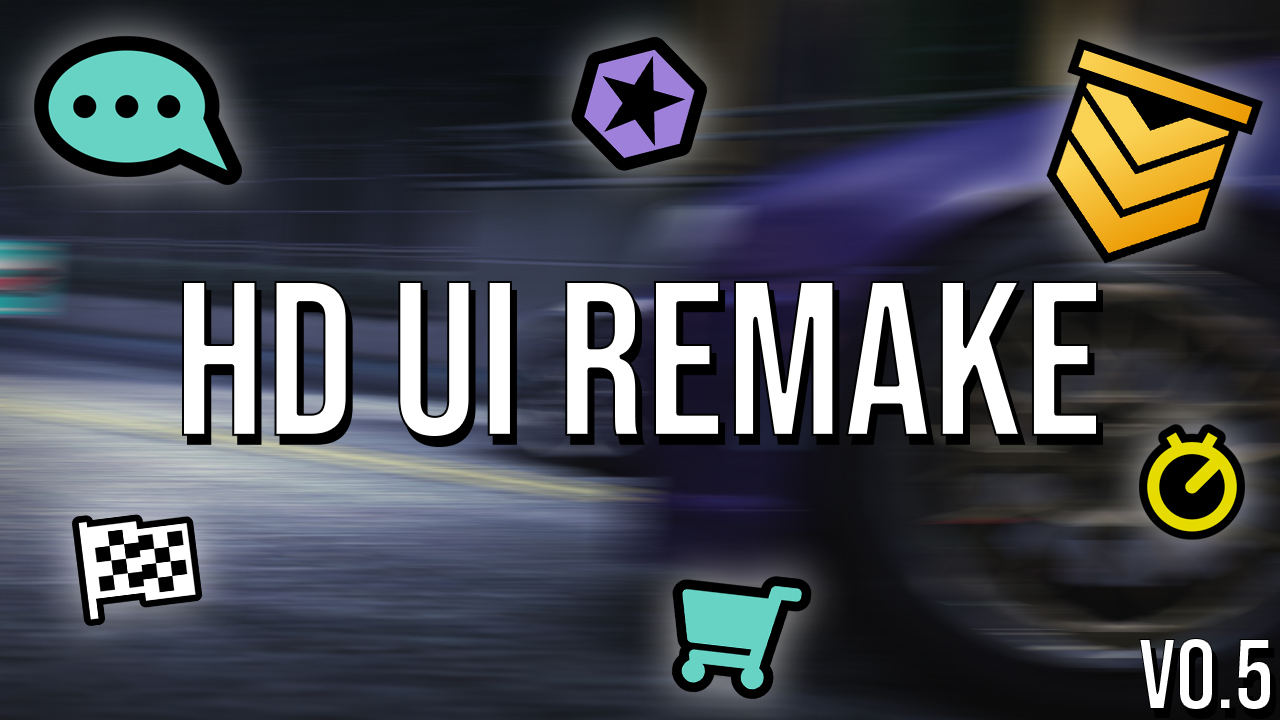 ---
Description
---

The purpose of this mod is to improve the quality of the game's interface elements, by remaking every texture from scratch in a higher resolution. Carbon is an old game and the user interface textures didn't age well at all, this mod fixes that so you can enjoy the game in your modern setup.

This mod is WORK IN PROGRESS, updates are worked on depending on the circumstances of day to day life, stay tuned!


Change Log
---

What's New (v0.5):
This is more of a general fix and improvement update, I made discoveries about how the game handles textures and managed to come up with a better way to export DDS files without any artifacts, as well as removing mipmaps from textures that benefit from it, both these changes lead to a better looking UI, because now the textures are uncompressed, apart from all of this, there are a few changes.


Added more non-english characters to the main body font, used by Spanish, Italian and Finnish (WIP)

Fixed main body font having artifacts, now it's free of those and a little bit more crisp.

Fixed jagged minimap icons in-game world (free roam / racing)

Intro Screen CARBON Logo (Thanks to Aero_ for the logo!)

Player Camo (Most Screens & Owned Territory)


Textures Remade: 2 | Textures Remade so far: 70
(Yes, both fonts the game uses are remade in HD)
(Full change log in the mod files)


Screenshots
---
Open the screenshots in a new tab! Helps notice the changes way better.
---
Comments
---