NFSU2 RPC v1.3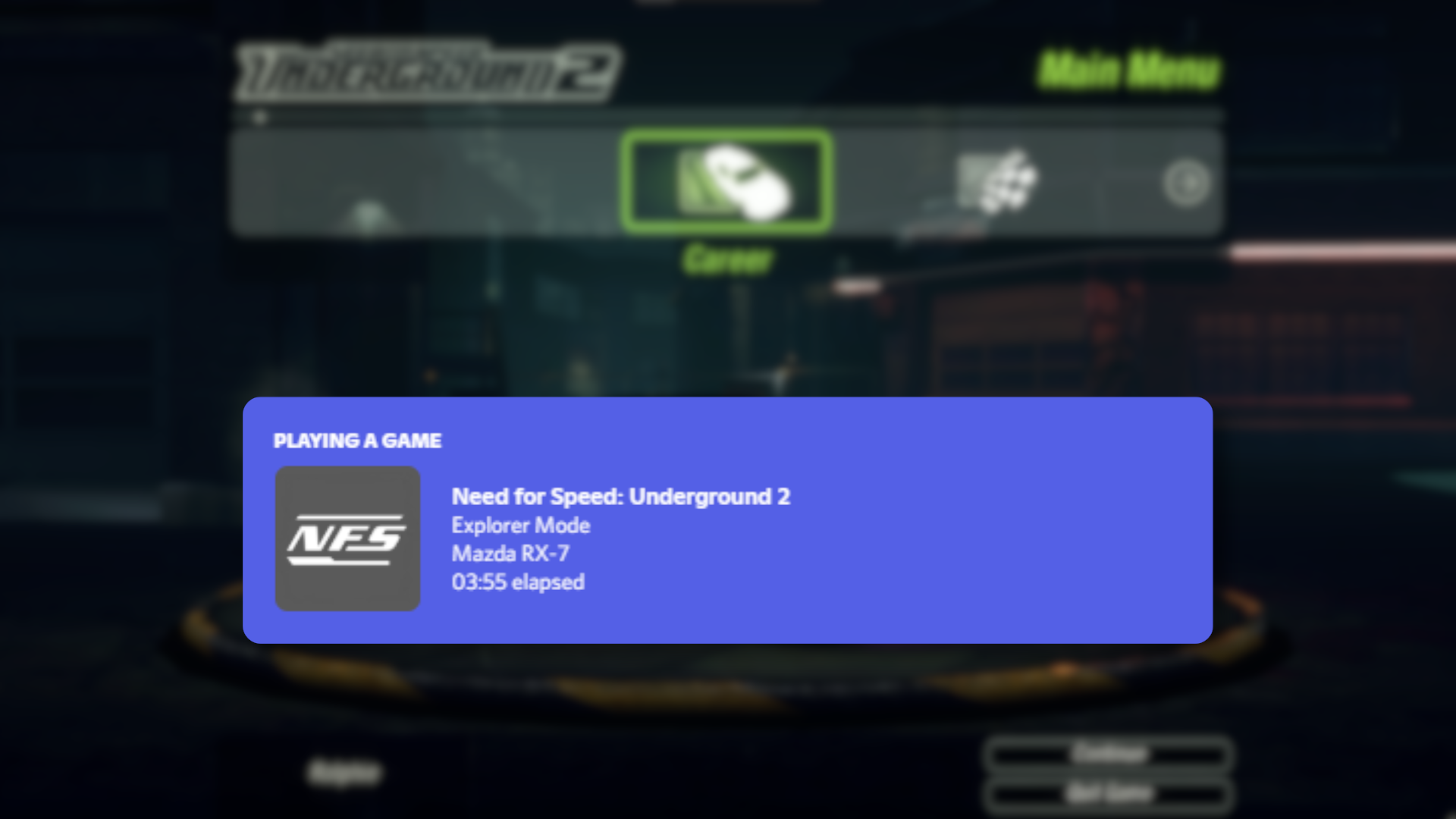 ---
NFSU2 RPC

A mod that adds Discord Rich Presence integration to Need for Speed: Underground 2.

What's new?


Added support for Olympic Imports.


Current game mode and track are now shown in place of profile name.

No longer shows balance.

Shows whether the player is currently playing LAN or single player mode. (needs testing)

Installation
Install ASI loader.

Get the latest version from GitHub.

Extract all files to your game directory.

To-do
Implement customizable presence.

Allow user to edit tables without having to recompile.



If you like this mod, consider leaving a star on GitHub. It will only take you a few seconds, I promise :P







---
Comments
---
Uploaded at: May 15, 2021 @ 23:20