NFSU2 RPC v1.4.1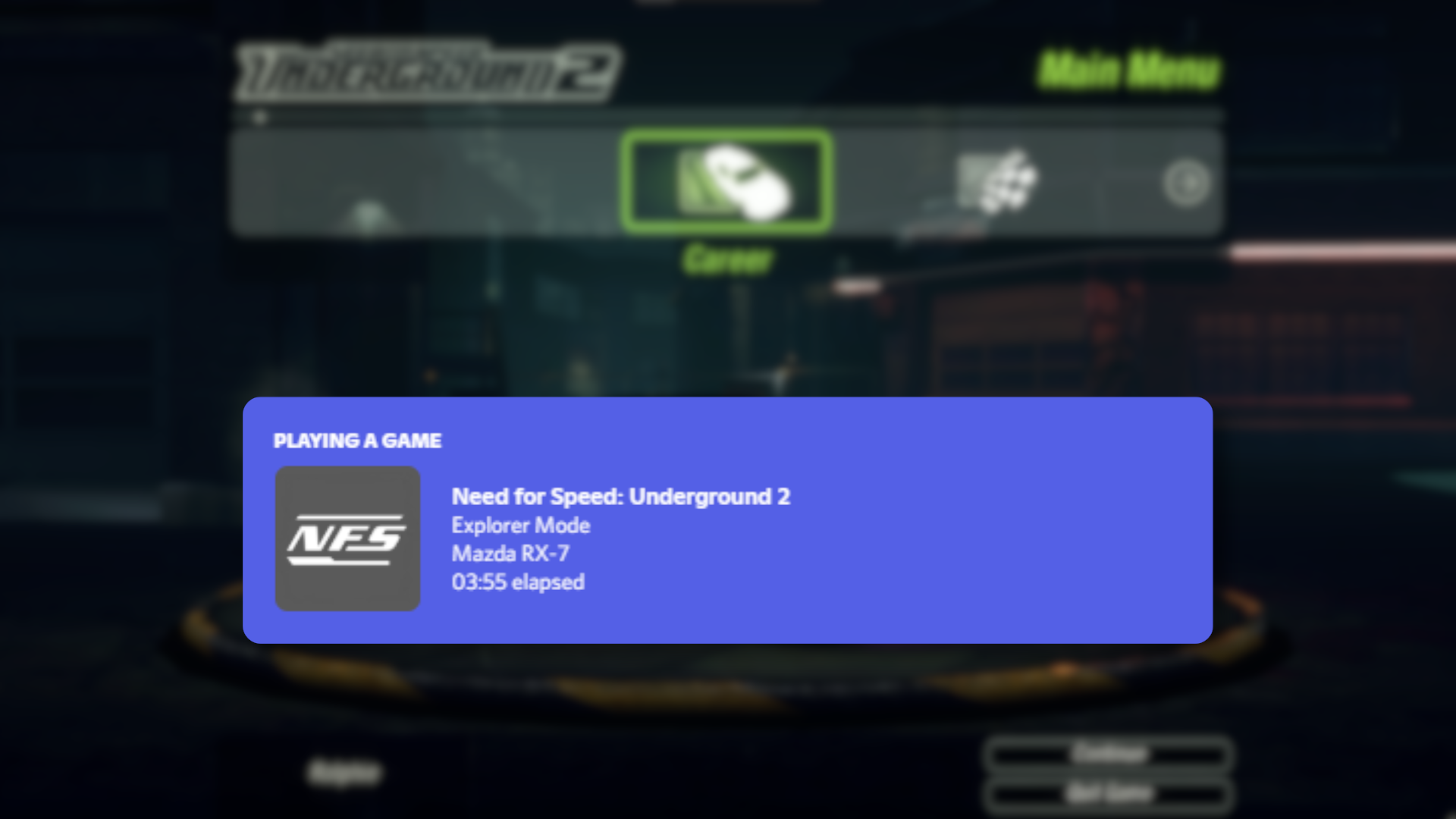 ---
NFSU2 RPC

A mod that adds Discord Rich Presence integration to Need for Speed: Underground 2.

What's new?


If a car couldn't be found in the built-in table, the mod will now try to scrape information about it -- so it basically supports any car (even addons).

Installation
Install ASI loader.

Get the latest version from GitHub.

Extract all files to your game directory.

To-do
Implement customizable presence.


Icon by TripleZet.

If you like this mod, consider leaving a star on GitHub. It will only take you a few seconds, I promise :P




---
Comments
---
Uploaded at: May 15, 2021 @ 23:20