MW:HRT (High Resolution Textures)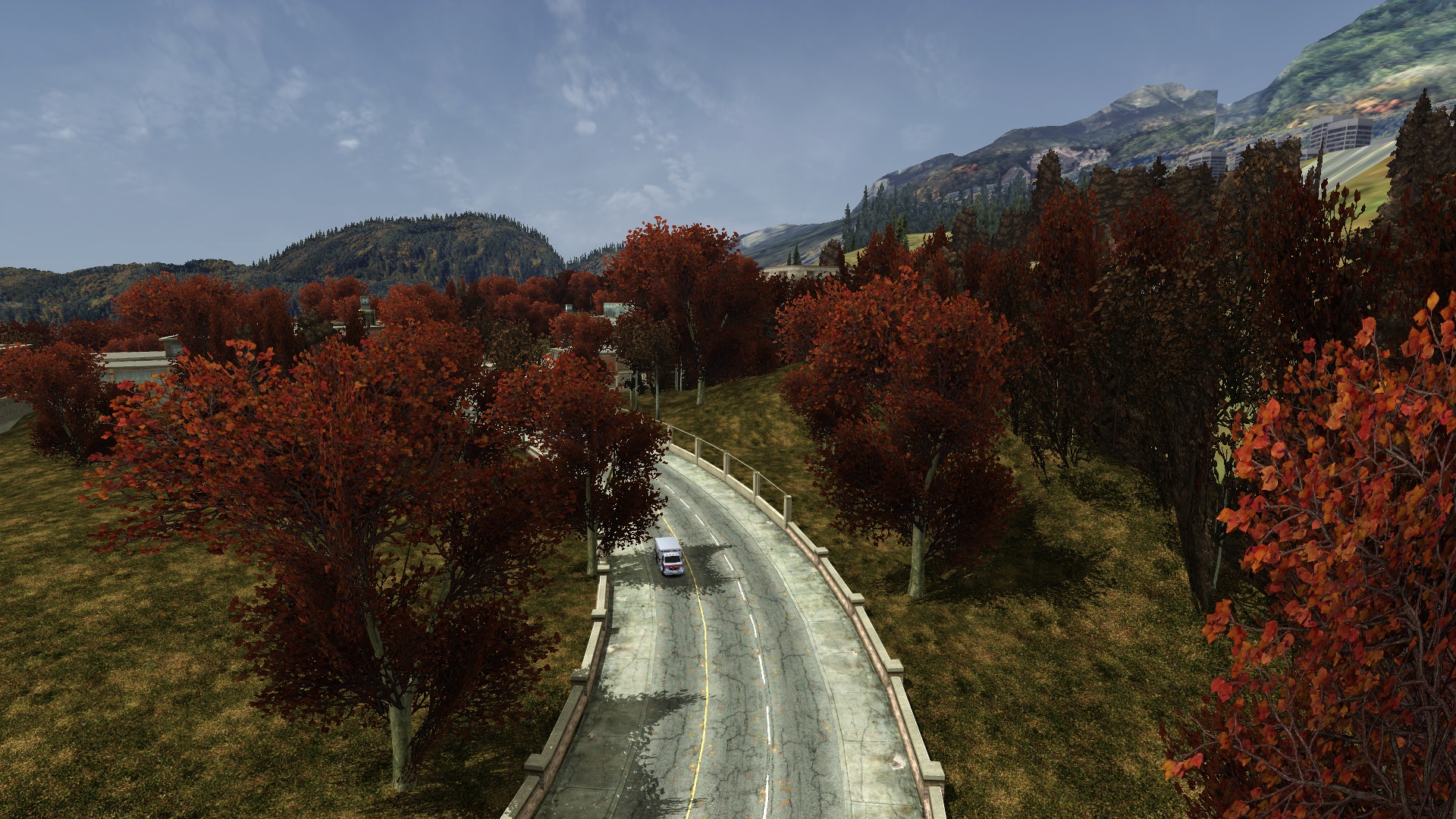 ---
The modification is aimed at completely changing the surrounding world in the game using high-resolution textures, but without using the Texmod utility.
Unfortunately, it is not possible to do everything in the highest quality resolution, because at the moment there are no appropriate tools for this, and at the moment there are limits.

With regard to further updates of the main version, with other road textures, work is still being done on them, and soon the roads will be improved, since in the previous version I used not too high-quality textures of reflections and relief, as well as there were no mipmaps, which is why the roads " ripple"
If you want have textures from xbox 360 use version 4.1s or another version before v4!
Discord server:
https://discord.gg/m7dKk2PHRW

the mod is made using Binary v2.5.5 by MaxHwoy.

Installation: just copy files from archive , move to TRACKS folder, allow replace files, and launch the game!
Hope you enjoy!


Update v2:
1. Changed all roads mormalmap and specular textures to 2048x256 (upscaled original textures from xbox360).
2. Changed mountains and hills textures to 2048.
3. Changed grass, trees and terrain textures (some to 1024/2048).
4. Installation: replace TRACKS folder in your game folder.

Update v3:
1. Fixed blury mountait textures.
2. Replaced red neon barrier to original (AI upscaled to 2048x2048).
3. Changed compression level for every road texture (from 7 to 0).

Update v3.1:
1. Fixed some bugs.
2. Reworked neon barriers texture.
3. Bonus: upscaled minimap textures.

Update v4
Reworked all road textures (includes normalmaps, specular maps, main road textures, paths, tiles, curbs, etc.)
Redesigned terrain textures (grass, stones, sand and etc.)
Replaced water texture (bug - does not have animation)
Replaced neon barriers textures

Update v4.1s (special):
1. Textures with x360 are specially designed for those who like this version of the road surface more.
2. Replacing some vegetation textures to create a more autumnal atmosphere.
3. Minor fixes.
Big thanks to Joccers for some help.

Update v4.1.1s:
1. Bug fix.


---
Comments
---