NFSU x uamee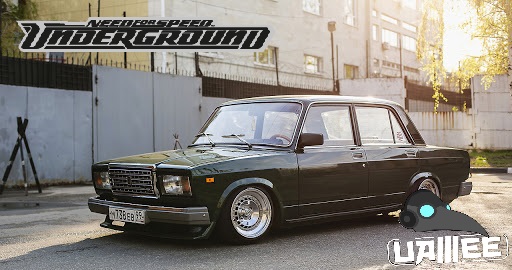 ---
This mod alters the game's soundtrack, replacing boring traps and rocks with juicy hardbass by the Latvian artist uamee.

Installation: Extract the files from the archive into your game directory. Remember to make a backup in case something went pizdec or you just want the original music back.

Changelog:
1.1 - NEW SONG ADDED: 2021 Instrumental Mix - 17-minute compilation of Uamee's hits of 2021: including:
-YARIK (pt. 4 of Tolik Cinematic Universe)
-HIND (Mi-24 song)
-LABAS KEBABAS
-GORDON (Half-Life SFX Hardbass)
-KOLYA (pt. 3 of Tolik Cinematic Universe)
-COMMIEBLOCK
-PINGS KILL (Discord Hardbass)
-KHARKOVCHANKA / THE BAY LEAF (both use the same instrumental)

1.01 - updated albums of some songs (paste the new ini file in the place of the old one)

Credits:
-uamee and his comrades (Alan Aztec, DeMantis, Sweetlana, Life of Boris) - making these masterpieces
-Arushan - music importing tools
-nlgzrgn - NFSU Trax Renamer
-you - downloading this mod



This mod has been posted under permission from the original creator, uamee. Do not repost this mod anywhere without my permission.


---
Comments
---
No comments, be the first one to leave a comment!
Uploaded at: July 06, 2021 @ 20:01