NFS: HP10 Glass Crack Texture for NFS: HPR + License Plates Mod.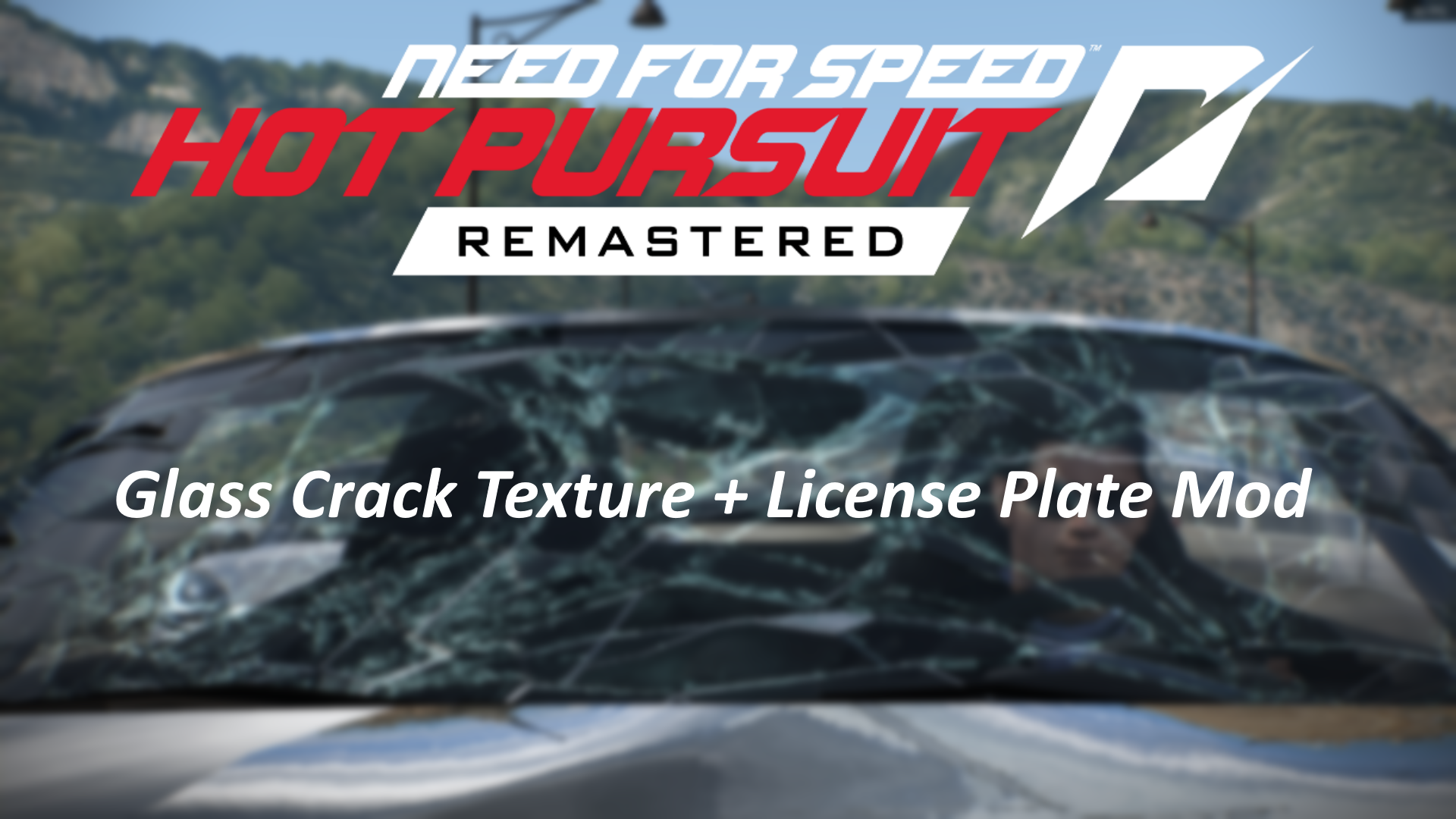 ---
Hello!

This mods aim to replace the glass crack texture seen in Need for Speed: Hot Pursuit 2010 (which in my opinion, is more complex than the one in the remastered version).





This mod also contains three variants (two of which contained modded license plates) as a little bonus:
-Glass Crack + Remastered Plates.
-Glass Crack + OG Racer Plate/OG Cop Plate.
-Glass Crack + OG Racer Plate/Massachusetts Cop Plate (ported from one of the Most Wanted 2 builds).
+The OG racer plate was modified to display Nov-20 (instead of Nov-10) as seen on promotional pictures of HPR.




INSTALLATION:
-Once you have download the files, open it.
-Choose your preferred variant.
-Place the VEHICLETEX.bin into the VEHICLES folder of your game's installation.
-Enjoy!

UNINSTALLATION:
-Repair the game through Origin or Steam.
-Use the provided VEHICLETEX.bin from the "Backup" folder (taken from the latest update).

Known issue:
-Due to having to upscale it, the texture may appear to be a bit low quality, hopefully I can AI Upscale it and make an updated version of this mod.

Credits:
-Criterion Games for the game/files.
-Rich Whitehouse for creating Noesis.
-DGlorio for the plugins.
-xInfamousRyanx for the tutorial on wrap texture replacement, which I based on to make this mod.
-My friend Darth for inspiration.





---
Comments
---
No comments, be the first one to leave a comment!
Uploaded at: July 14, 2021 @ 05:24