2000 Honda Civic Si (EM1)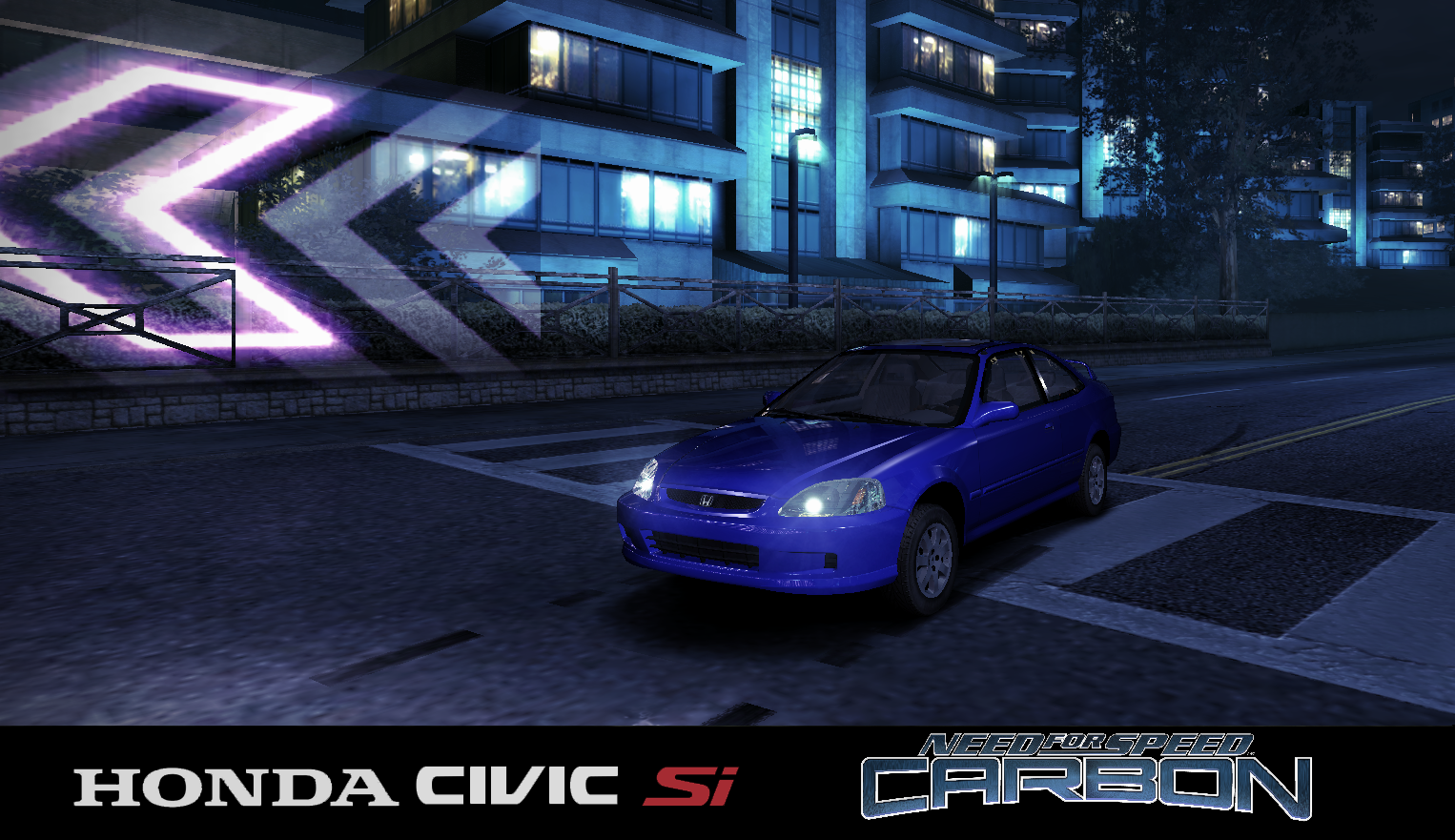 ---
The 2000 Honda Civic Si (EM1) has been made available to Need for Speed: Carbon through Ed. This car was
converted and modified from Need for Speed: Underground. This took about half a year to make. I was
experimenting in remastering low poly meshes. I learned a lot about topology, normals, and the
subdivision modifier in Blender through this project.


Features
4 body kits

8 aftermarket hoods

Roof scoops, spoilers

LOD models

Working on/off brake light textures

Modelled interior

Normal map for badging textures

Damage



Future Updates


Changelog
version 1.5

Fixed geometry issues

Changed handling



Installation
Notice: Before installation, make sure you have a working copy of Need for Speed: Carbon,
VLTed v4.6, and Binary. Be sure to have Car Array Patch or NFS Unlimited installed,
or else this mod will not work.

1)Extract contents out of this zip file
2)Drag the folder "CARS" to your game installation folder.
2)Run VLTed 4.6 as administrator and import (Crtl+I) Civic Si.nfsms
3)Save VLTed and run Binary as administrator
4)Click on "User" and select your NFSC installation folder.
You are done. Enjoy the mod

Programs Used

Blender 2.92

GIMP 2.10.

NFS VLTed 4.6.

Ed v1.0.0.800.

NFS CarToolkit v3.1

NFS TexED v1.7

NFS Preformance Calculator by TerraSphere385

Binary by Maxhwoy

Credits
Blender Foundation

GIMP

Wheelsage.com for reference photos and texture sourcing

Google images for reference photos and texture sourcing

EA Blackbox for original model from Need for Speed: Underground and textures from ProStreet

NFS360 for CarToolkit, VLTed and TexEd

nlgrzgn for Ed

Felixeur for helping with the VLTeD script

---
Comments
---
Uploaded at: July 25, 2021 @ 15:49