Updated Window Damage Textures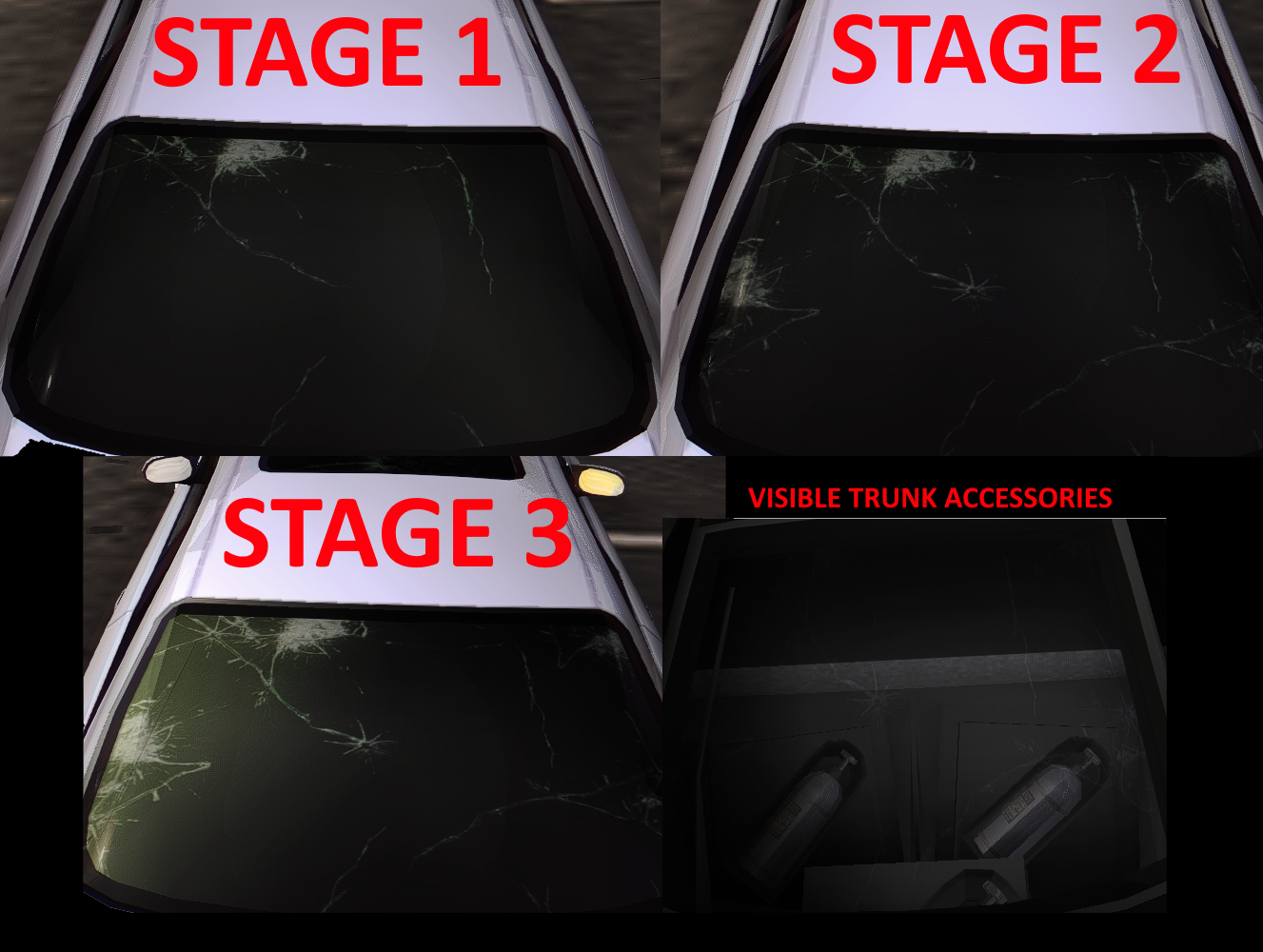 ---
Hey everyone, another small mod. This one aims to fix those pixelated crashed windows with something a little less intrusive but also higher res.
-I put these together myself and the textures are 600x600 up from the 256x256.
-Its going to Need HD Content Support to work and the ReadMe contains info to install it and links to any tools you may need
-Screenshots included in the .ZIP

-Once again as with my previous mod, these should work with any NFS game using the same window smashes supporting HD content Addon.

Cheers!


---
Comments
---
xGMVx (August 27, 2021 @ 05:19)
Make it a Binary install, please. TexEd ruins file structure.
Uploaded at: August 19, 2021 @ 23:20